Portland, Oregon experienced a rare and special day of sunshine yesterday, which meant it was time for lots of healthy outdoor aerobic activity spray painting! And the project of the day was was to finish my most recent curbside chair. Remember it?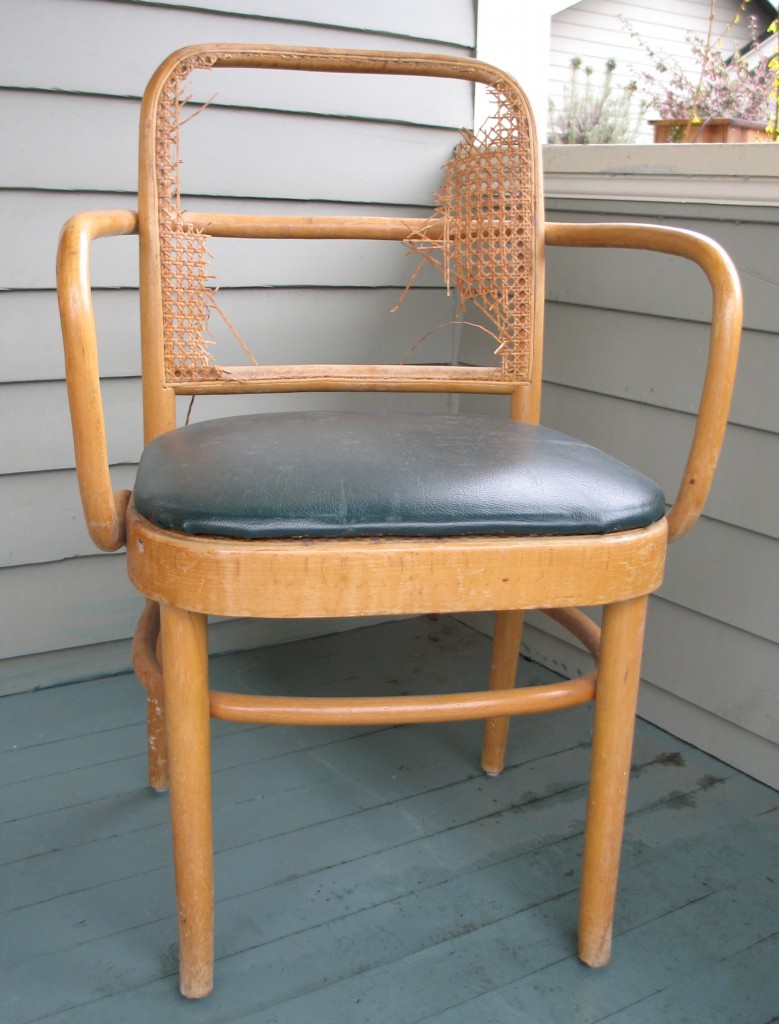 Free sturdy bentwood chair with torn caning? Yes, you can come home with me.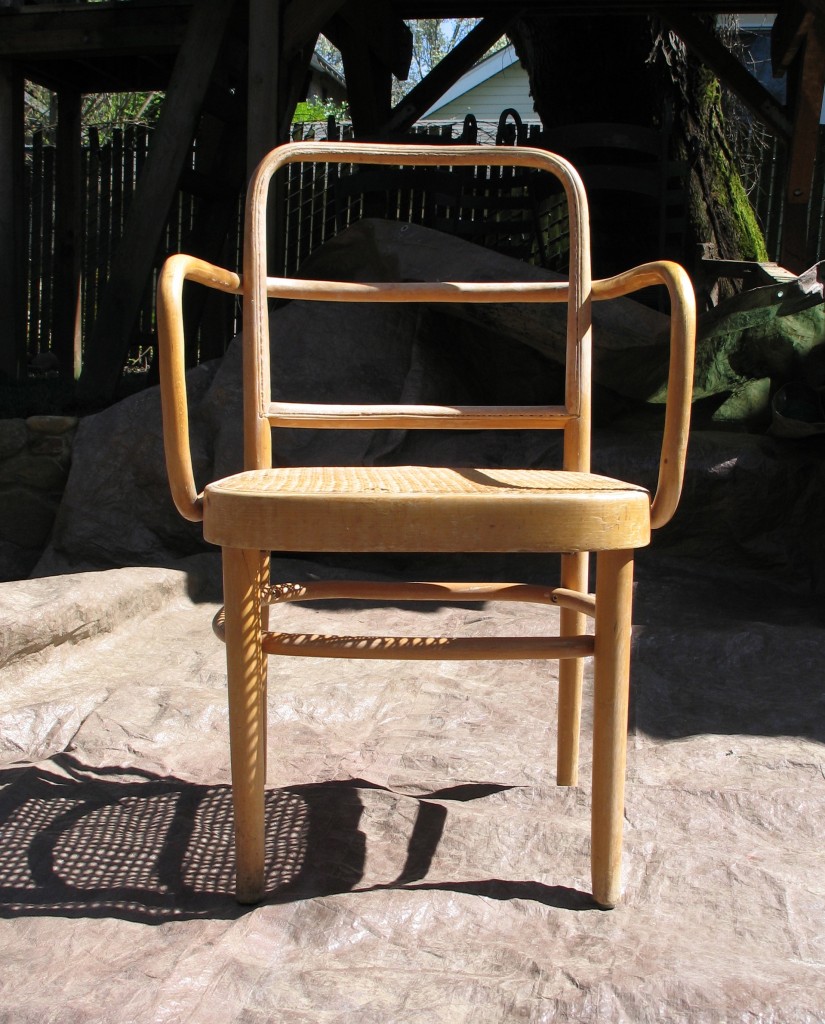 With all the caning carefully cut away and the wood sanded, it's ready for its coat of primer.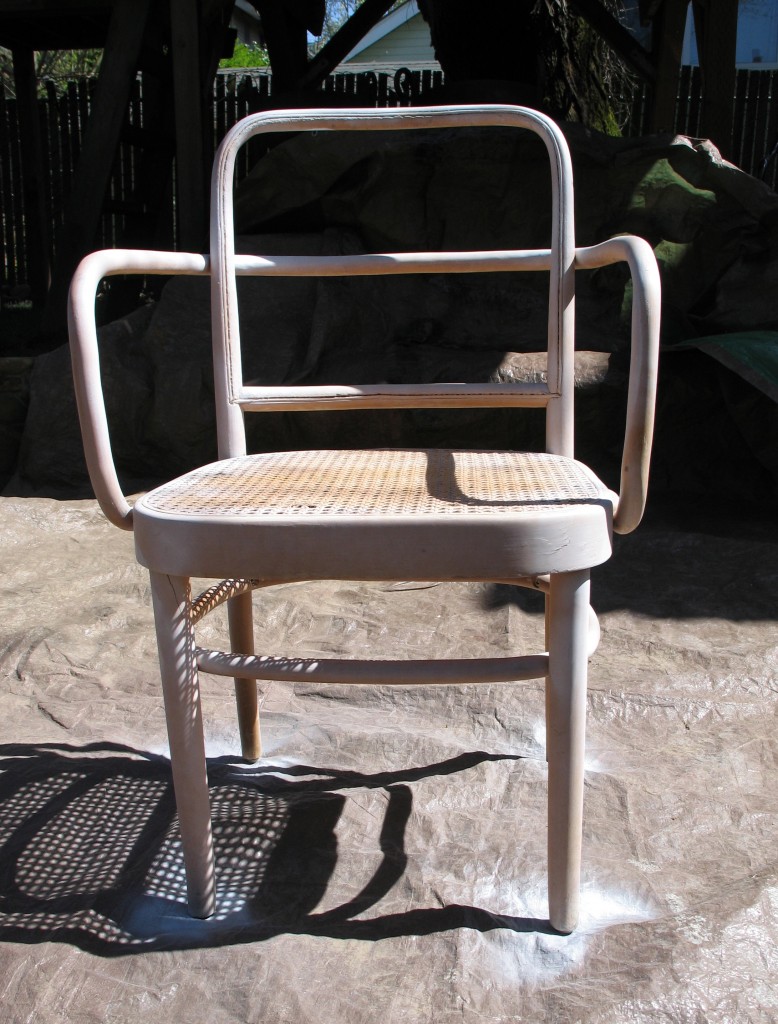 What was that, Captain Picard? We must always consider the Prime Directive? Well then, make it so!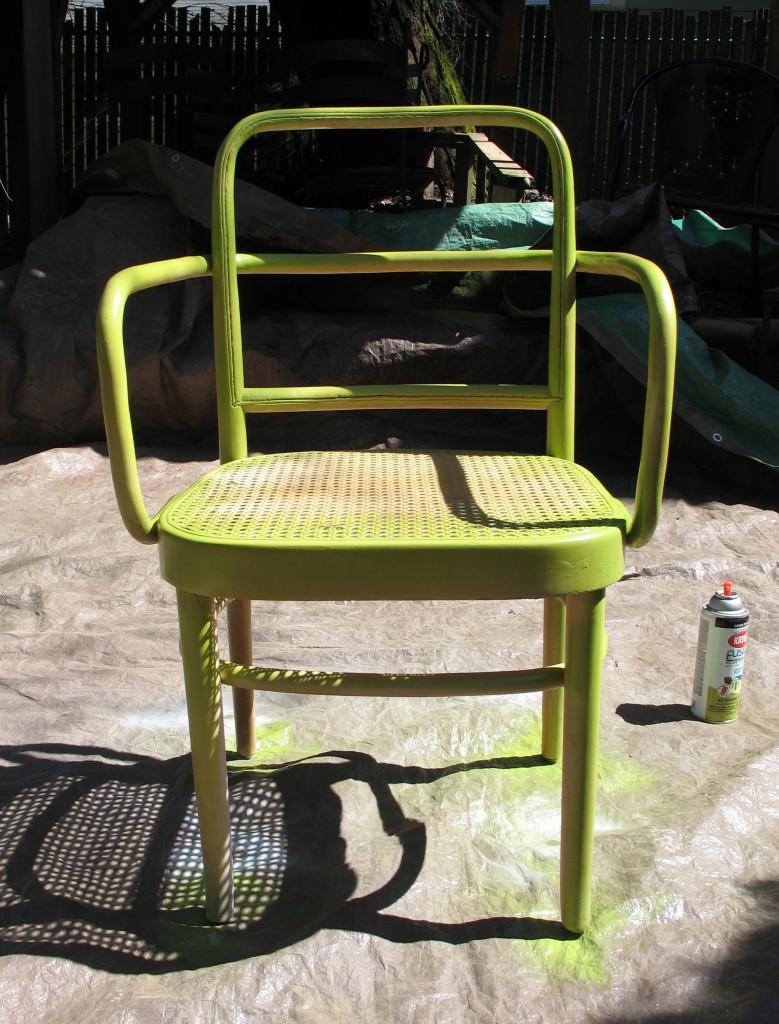 Even though it looks like there's perfectly good caning on the seat, it's actually kind of messed up from having been attached to the seat. It took 1-1/2 can of Krylon Fusion gloss spray paint to cover all the nooks and crannies on this chair. Luckily, I only had to buy one can, as I already had some leftover from my last painting project.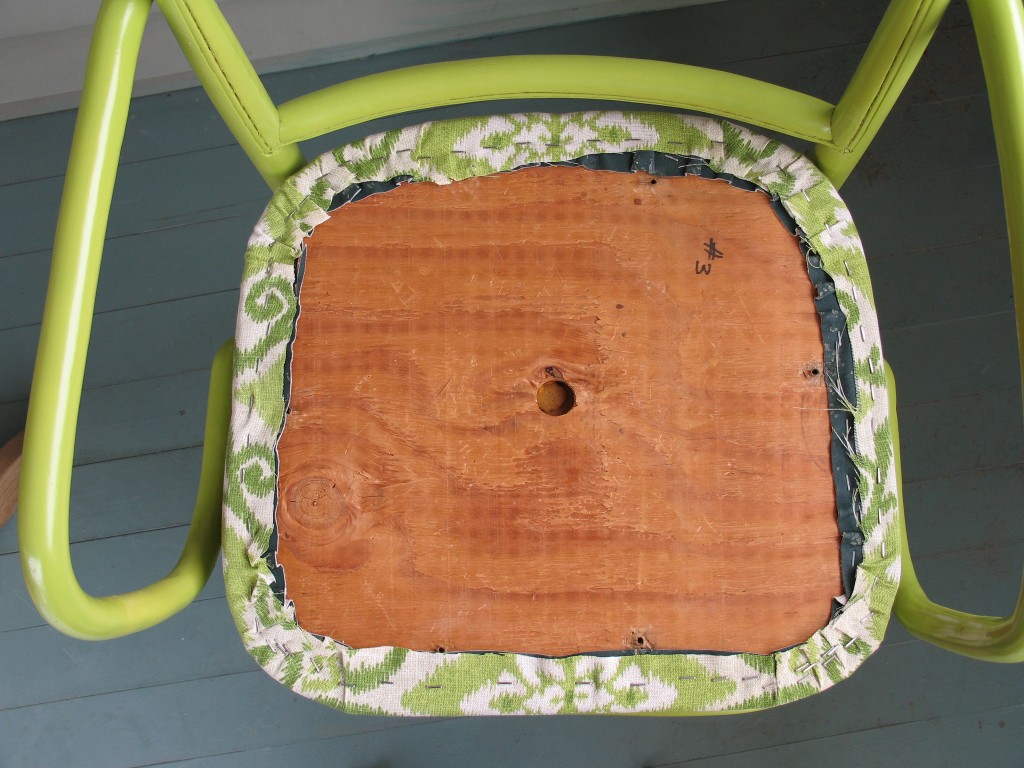 It took a bit of fussy adjusting, but I used our staple gun to attach new fabric to the existing seat.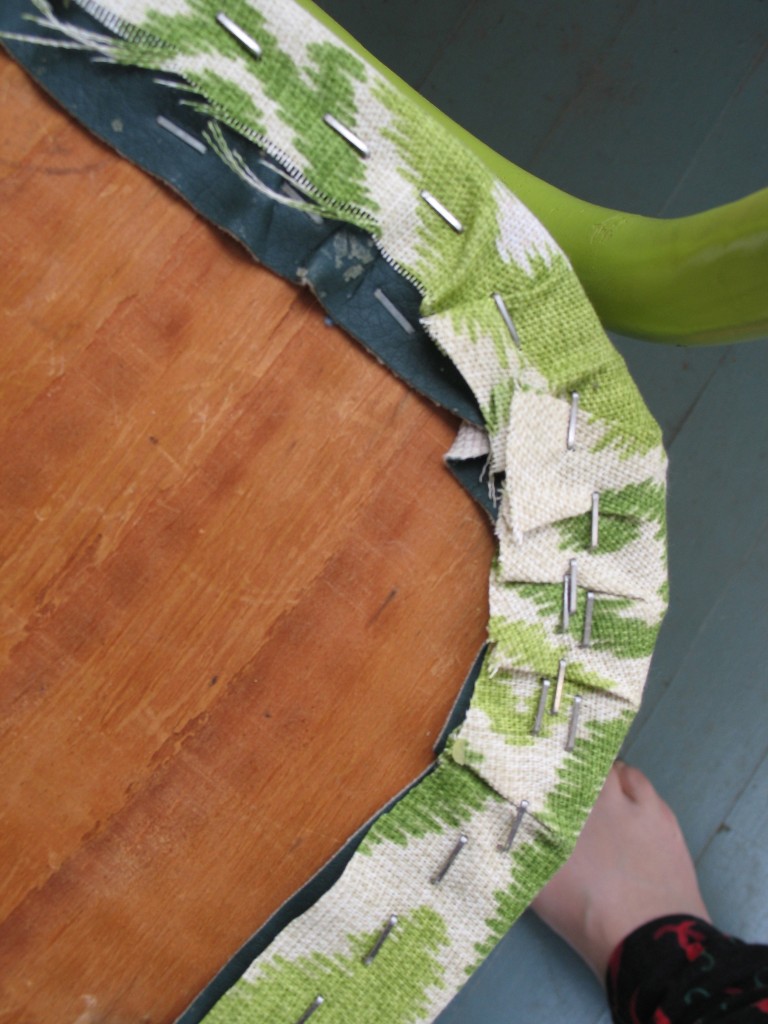 I'm not sure how many staples a normal re-upholsterer uses, but my motto was "The more the merrier."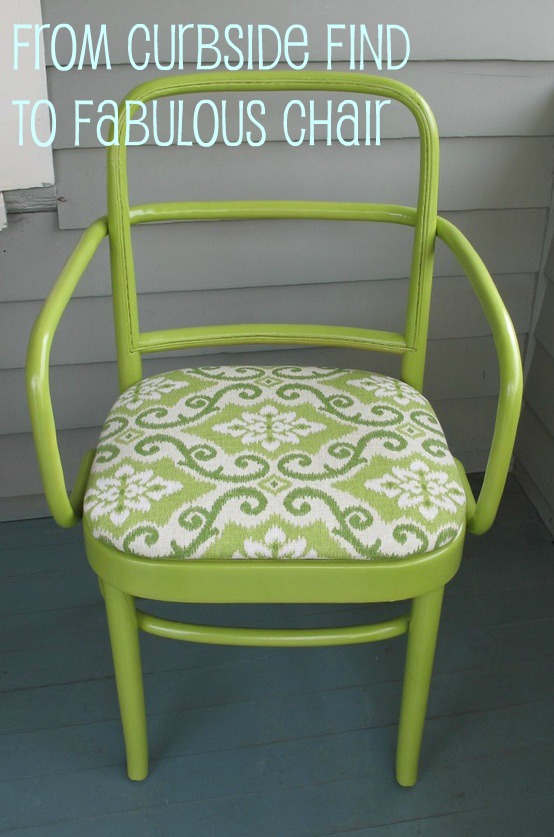 And . . . here's the completed chair! 
I do believe this chair just bought itself a spot in our living room. Lucky chair.
Katy Wolk-Stanley
"Use it up, wear it out, make it do or do without"
Click HERE to follow The Non-Consumer Advocate on Twitter.
Click HERE to join The Non-Consumer Advocate Facebook group.
Click HERE to follow The Non-Consumer Advocate on Pinterest.