It's time for another Non-Consumer Photo Essay, because sometimes a photo is simply easier better than words.
I had the opportunity to interview Rachel Cruze this afternoon. I'll be turning it into two separate articles, which you'll soon see right here at The Non-Consumer Advocate.
Of course, it was a delight.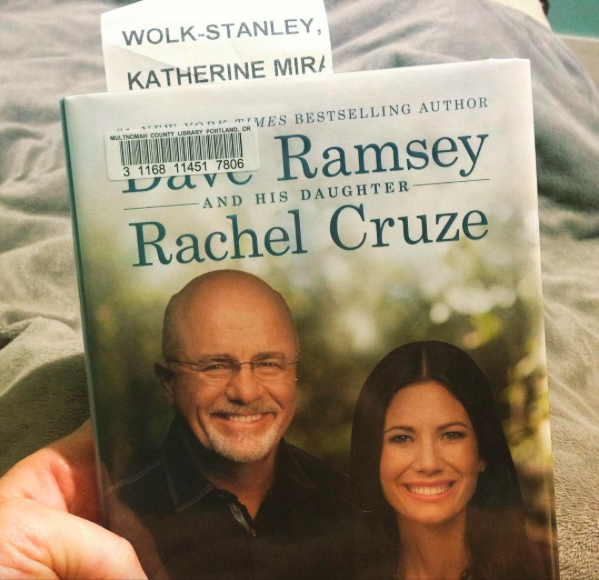 I then drove across town to have lunch with my father to commemorate his 81st birthday.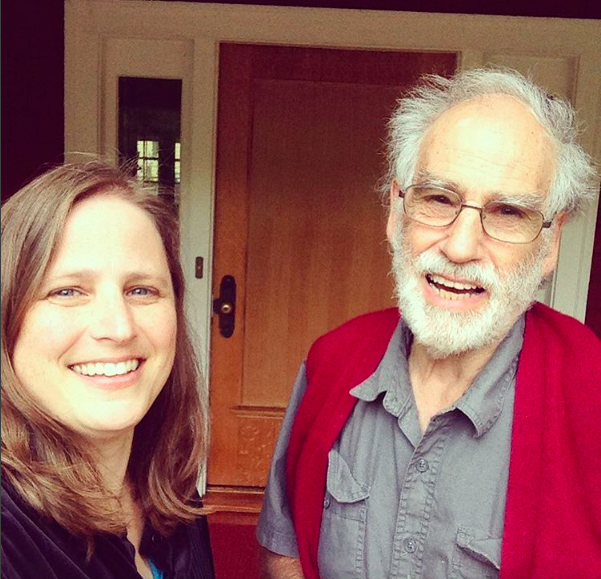 My father had just baked his signature sourdough bread, and he made sure to give me a loaf to take home. Luckily my Prius comes with a built-in bread box. Handy.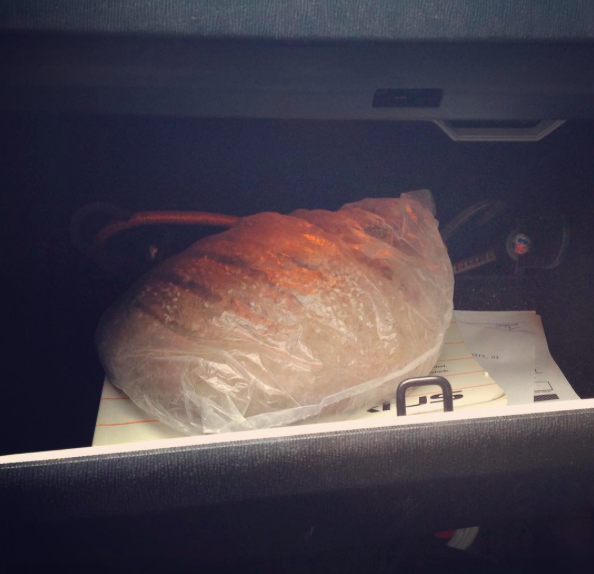 I went to my local Dansko shop, and cracked up when I saw how they were using one of those normally useless souvenir Dutch wooden clogs to hold the stockinettes. (Is that the word for these?) I usually point out these clogs as a classic example of a terrible and cluttersome souvenir, or as I call it "Dutch Tulip Fever."
I stand corrected.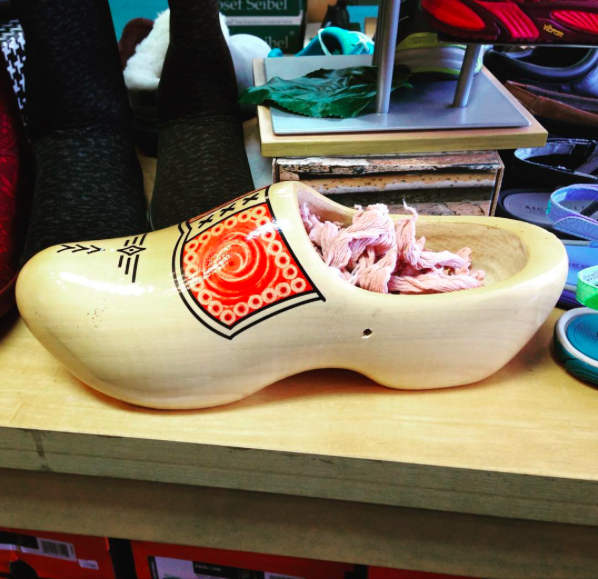 I bought this book at the Friends of The Library sale in Ashland, Oregon. It has wonderful illustrations, which I'll share in a later post.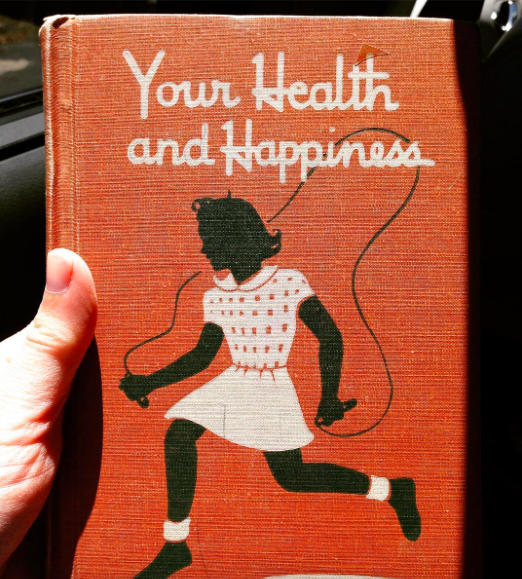 I bought this cast iron grill pan at Goodwill awhile back and have been absolutely loving it. It's pretty much replaced our backyard barbecue at this point, as it's simpler to use and doesn't dry out the meat so much. Plus, it makes gnarly panini sandwiches when I weigh them down with a full tea kettle. I see these all the time in thrift shops. Go get one now.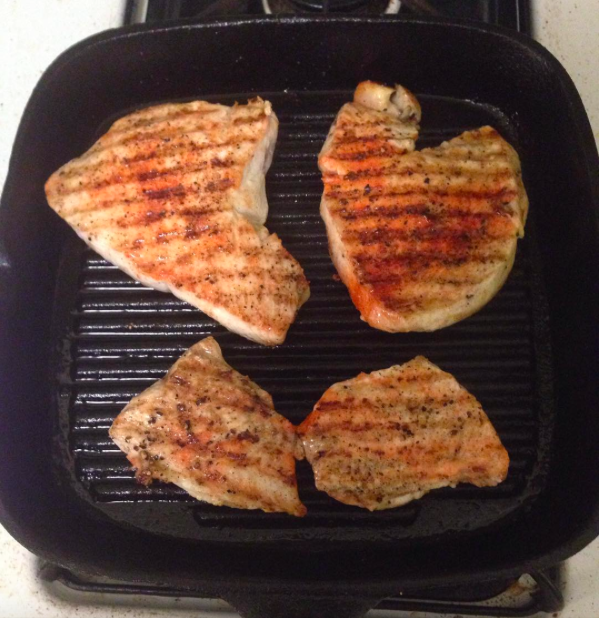 Katy Wolk-Stanley
"Use it up, wear it out, make it do or do without."
Click HERE to follow The Non-Consumer Advocate on Twitter.
Click HERE to follow The Non-Consumer Advocate on Instagram.
Click HERE to join The Non-Consumer Advocate Facebook group.
Click HERE to follow The Non-Consumer Advocate on Pinterest.