I love shining a light on all the amazing valuable treasures from Portland area Goodwill shops. But if it's the weird stuff that gets your juices running, you know . . .  the "questionable" stuff? Today's your lucky day, as I'm choosing to aim that light towards the weird, the wonderful, the bizarre. The questionable.
Can I interest you in some Clamdy Canes? Sure, this food item was sitting on a thrift store shelf, but they were technically in their original shrink wrap.

Maybe you're drawn to caricature pottery pieces? The one on the left is giving me major "Cliff Clavin" vibes.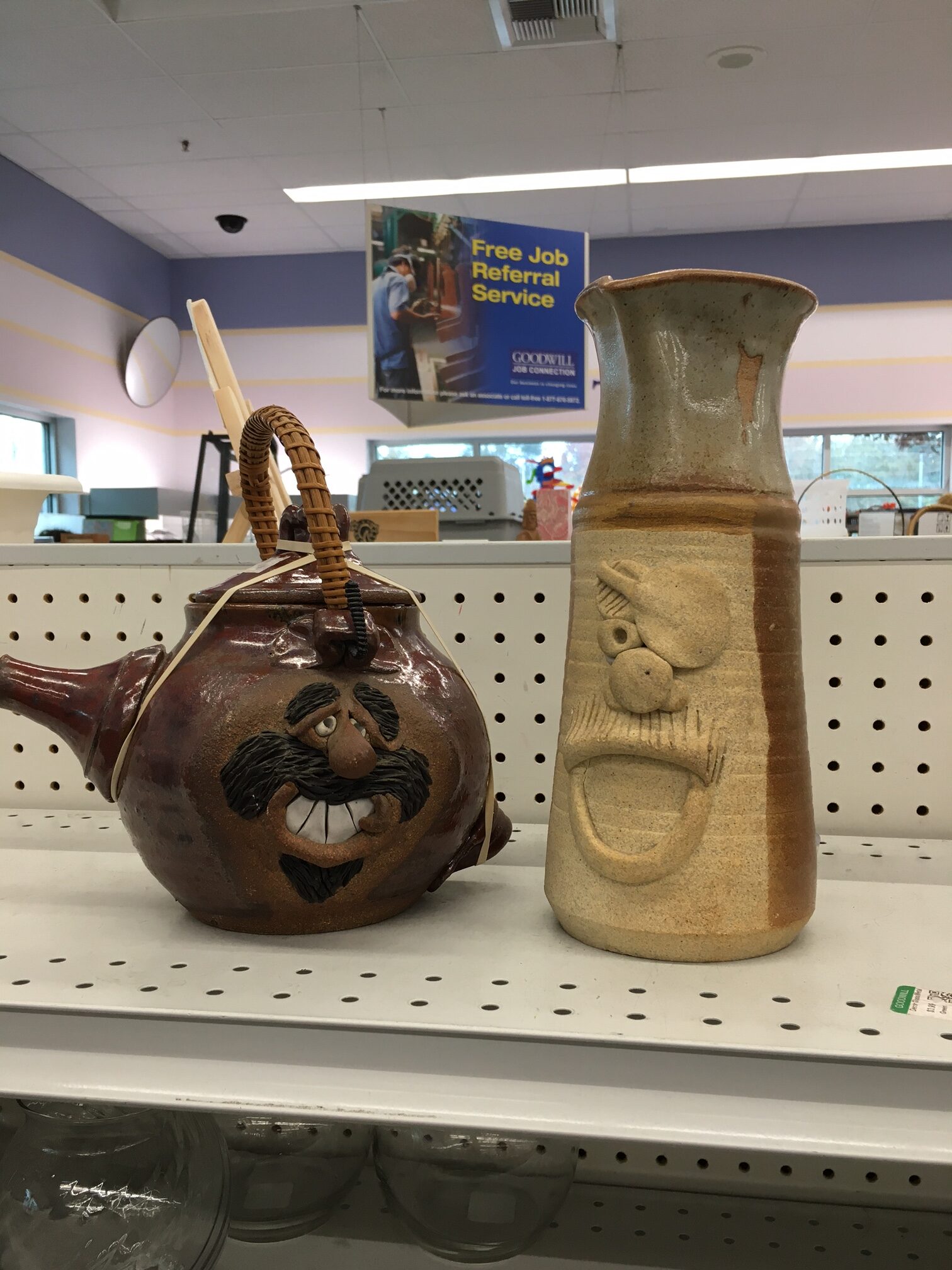 You see it too, right?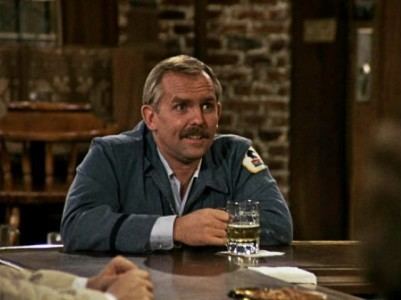 Perhaps you're wanting to bring a little bit of that Playboy Mansion razzle dazzle to your dinner table?

Because you're "Keepin' It Saxy!"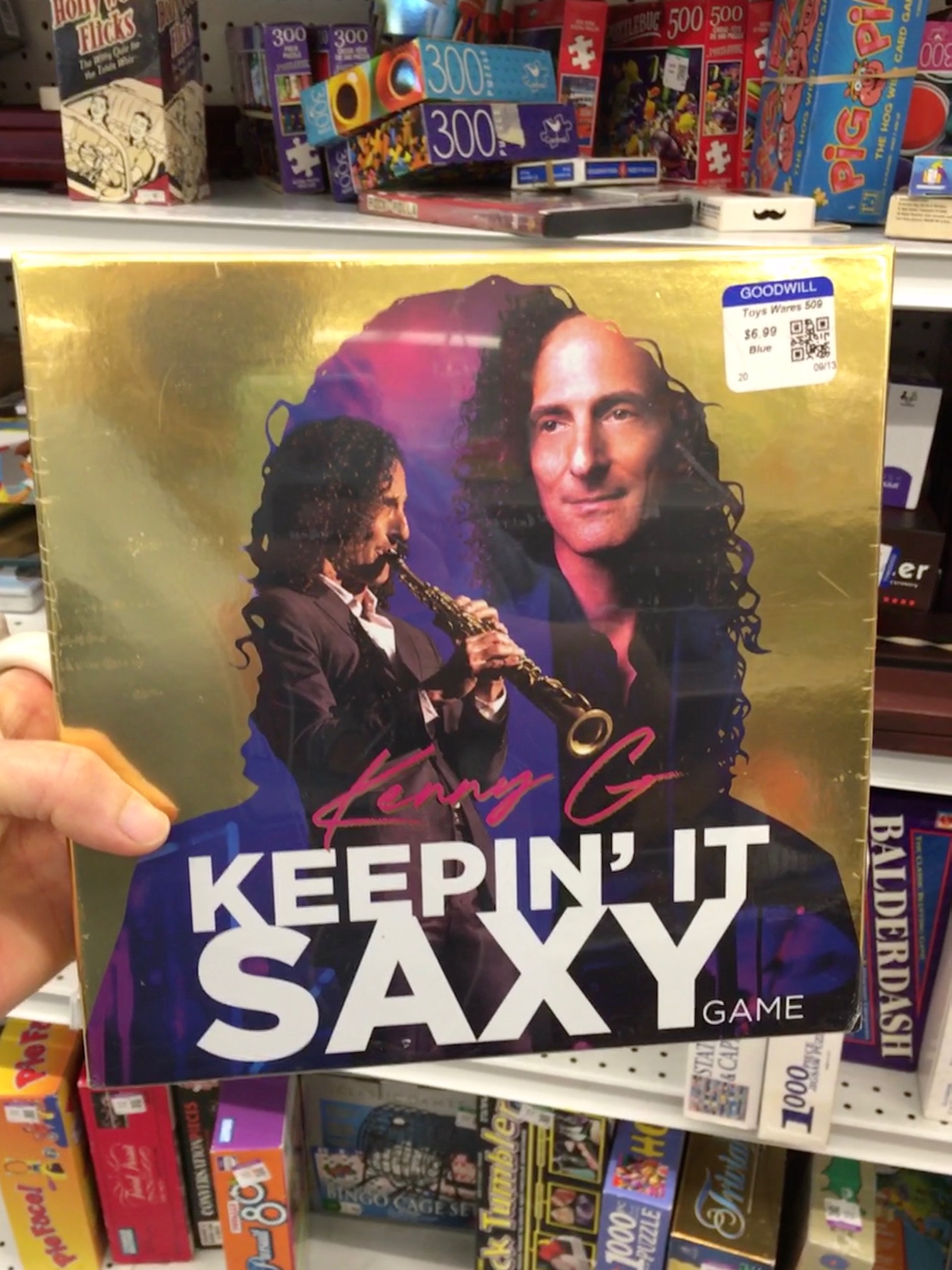 Sometimes the "questionable" is completely literal. For example, this vintage wooden object. What is it? Seriously. I don't know, and it's driving me crazy.
Do you know what this is?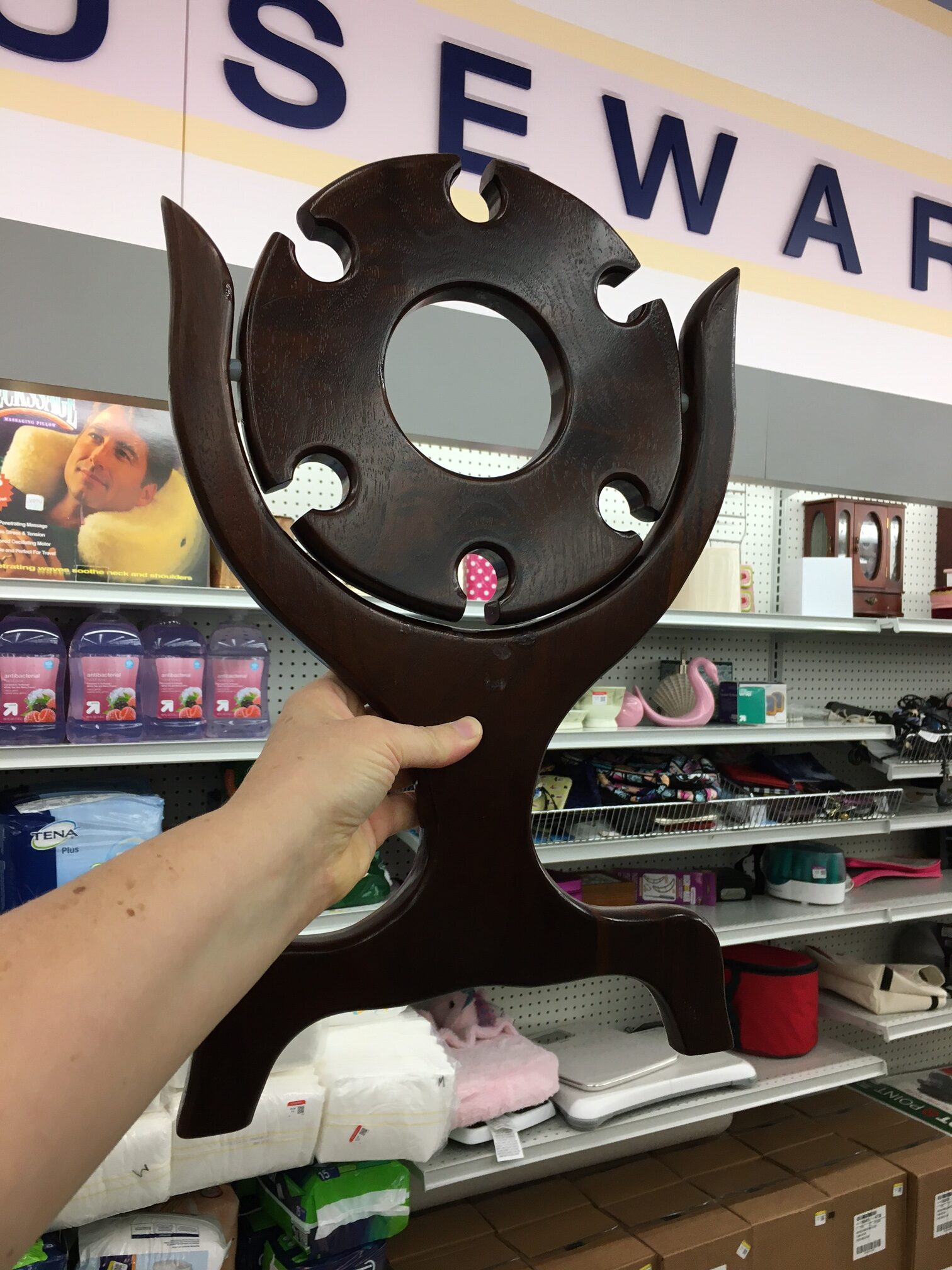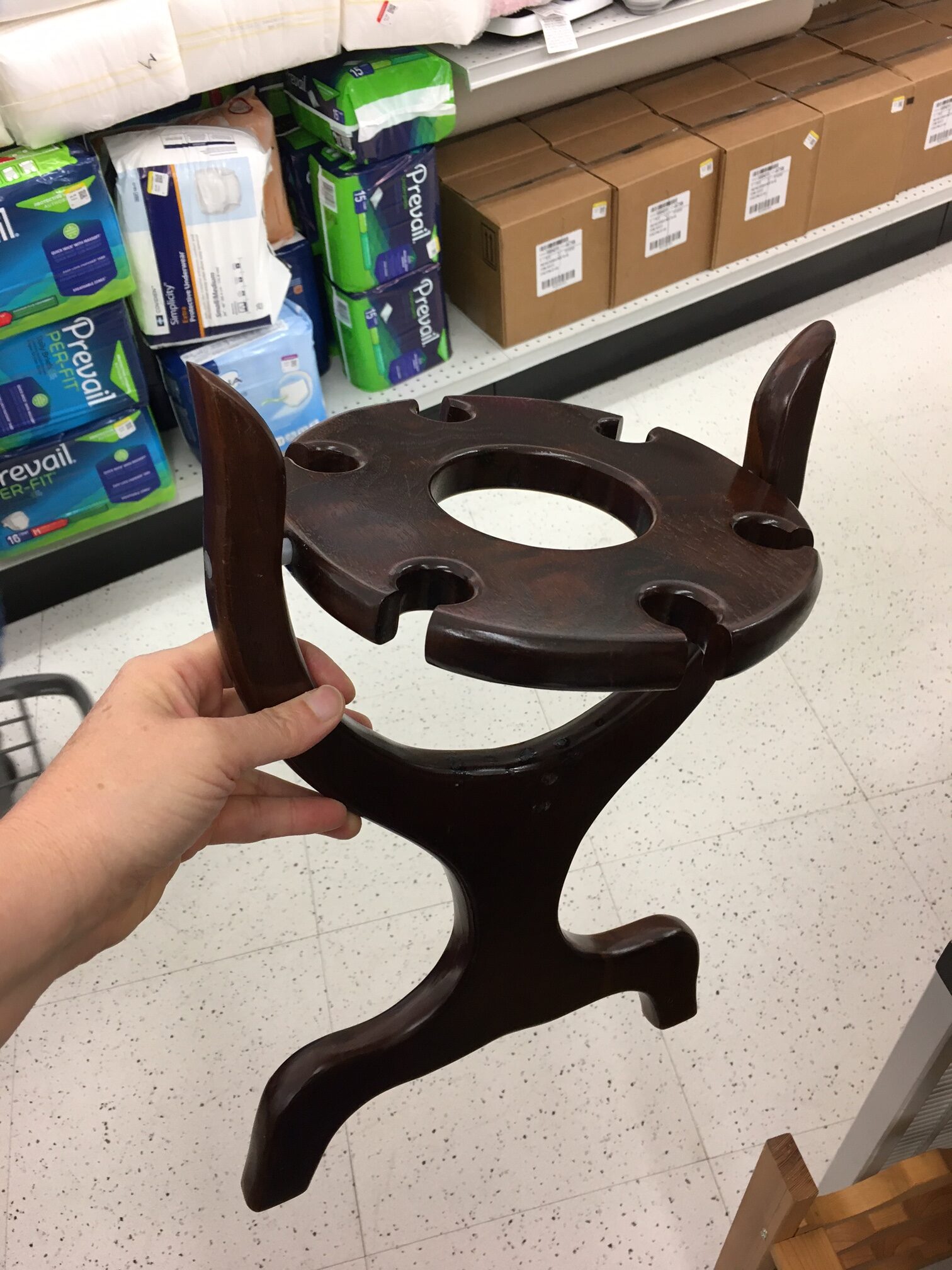 I question the choice of any shoe designer that decides that a black animal print against an cowhide orange background is a defensible decision.
Then again, they could have been part of a secret government psychological test, as there's a certain "Rorschach" quality to the pattern.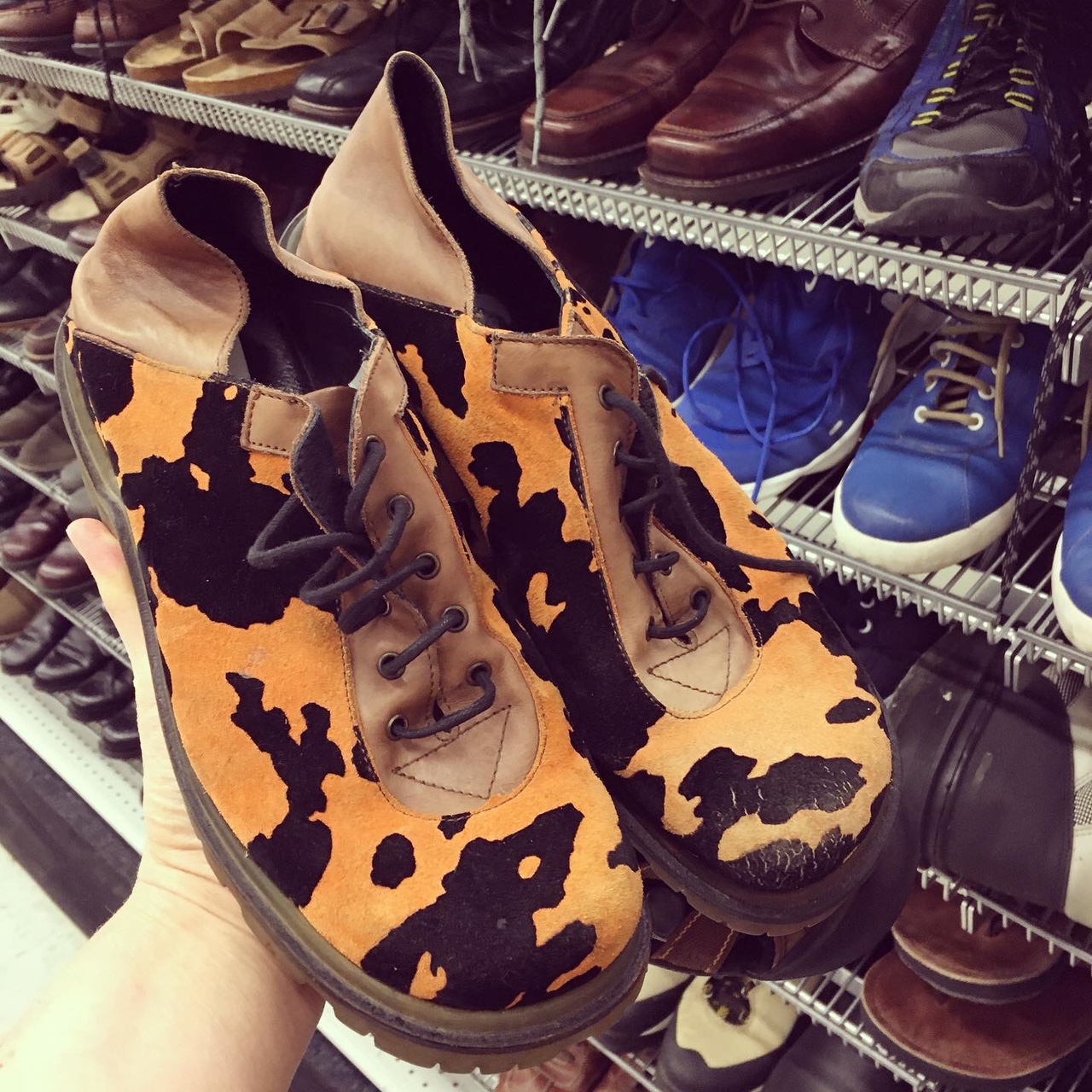 This whiskey barrel cupboard caught my eye.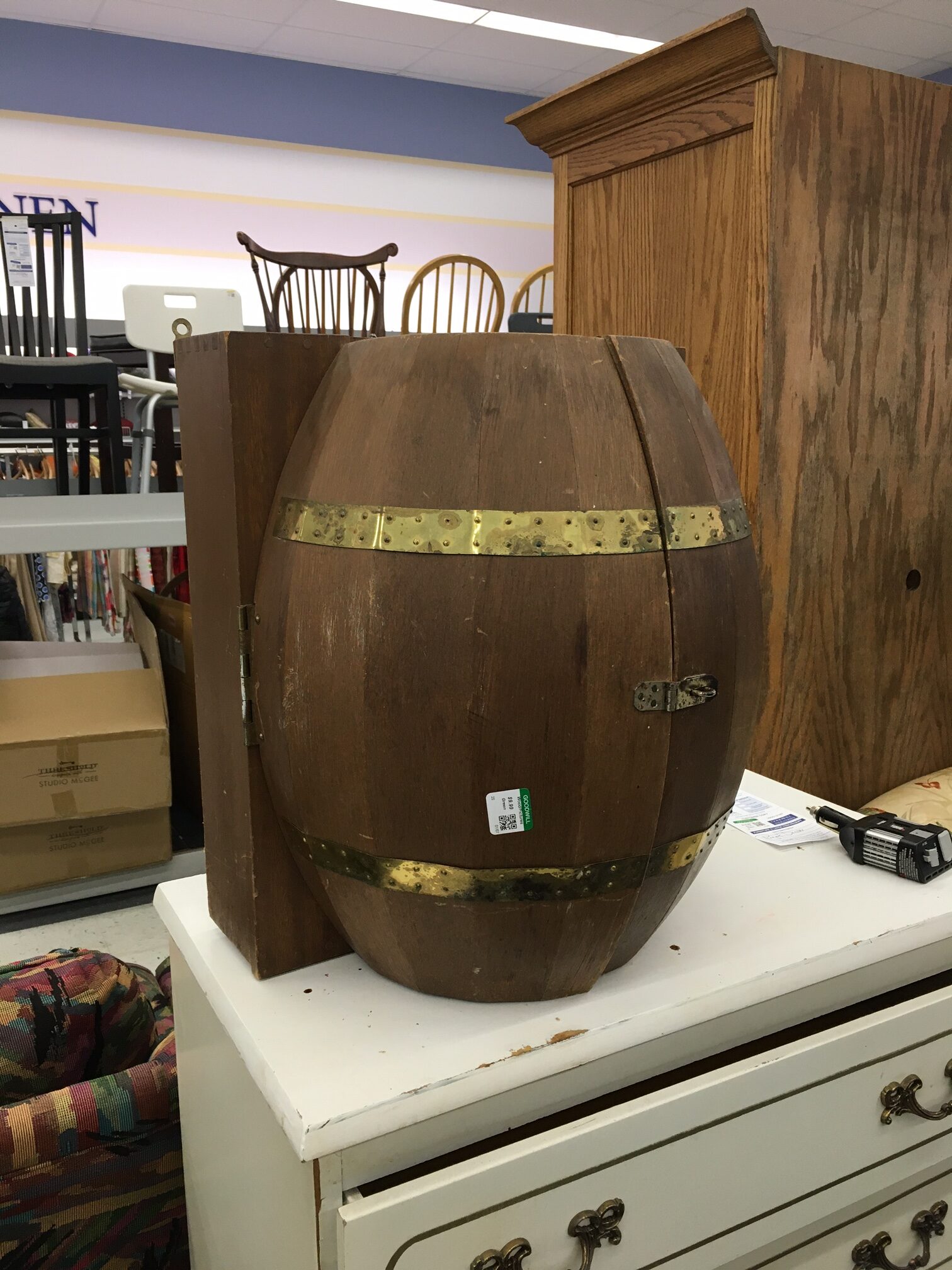 It was . . . a drinks bar!
I seriously regret not buying this for resale. It was priced at just $9.99, and turns out that these mid century whiskey barrel bars are worth a whole heck of a lot more than ten bucks!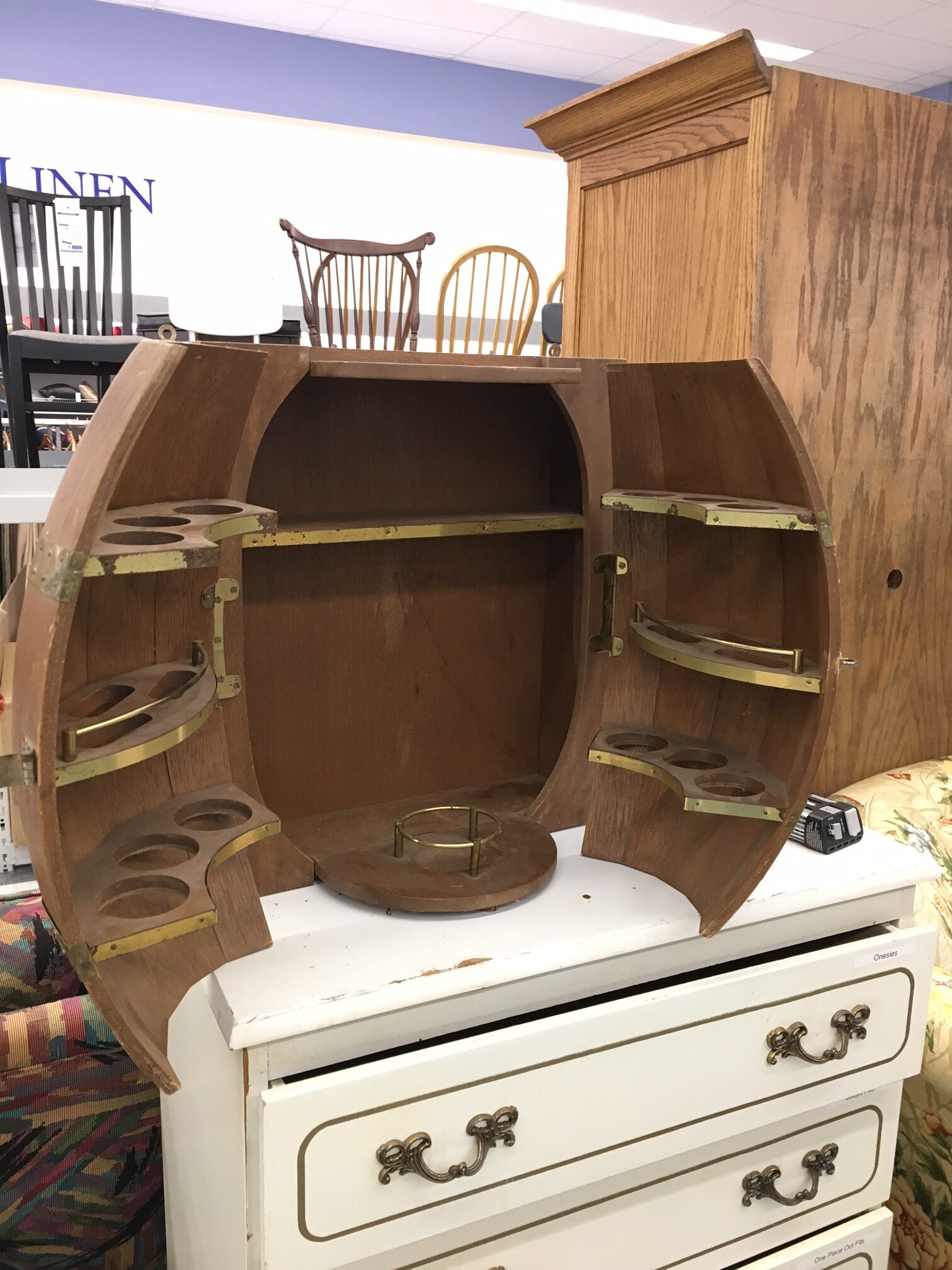 C'mon, Katy. Recognize treasure when you see it. Even when it's questionable.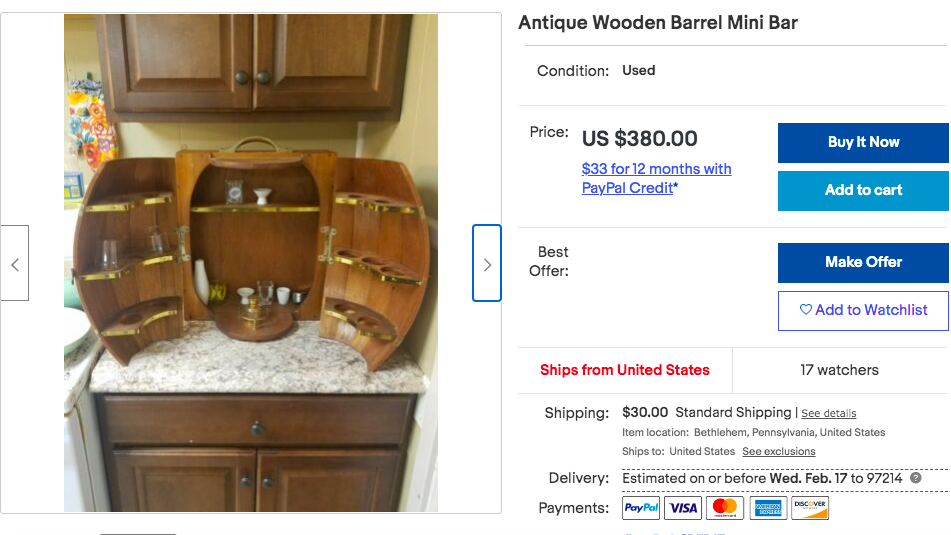 Am I the only person who shops at Goodwill hoping for both treasures and weird stuff? Please tell me I'm not alone.
Learn more about Goodwill Industries of the Columbia Willamette and the important services that they provide for our community:
Katy Wolk-Stanley    
"Use it up, wear it out, make it do or do without."