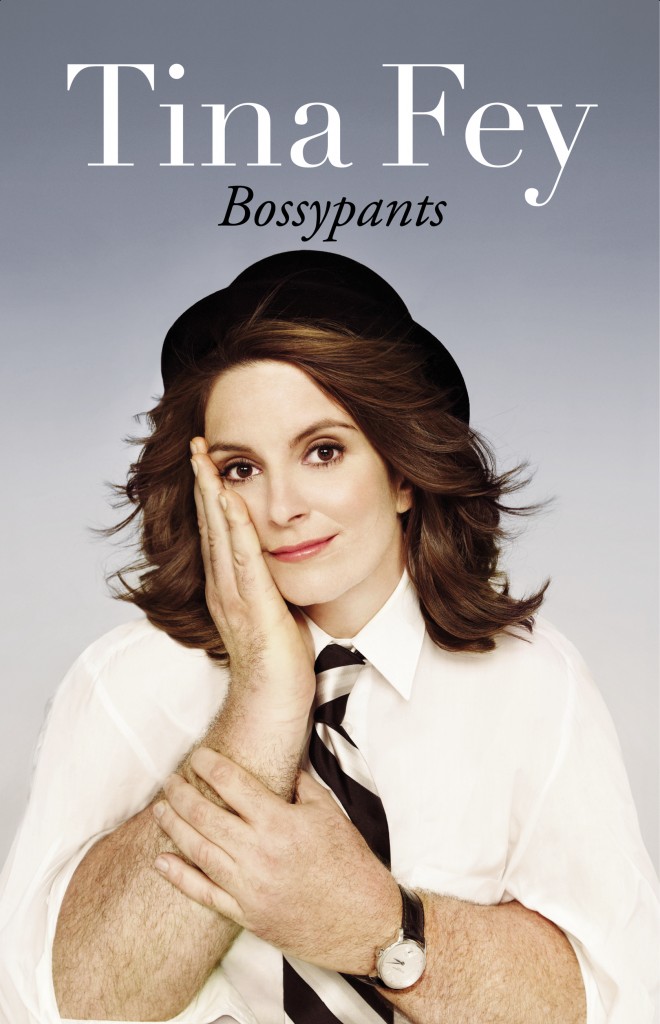 I ♥ books. I love library books, I love bookstore books, I love audiobooks and I love borrowed books. I do not have an e-reader, as I am too cheap to ever consider buying one, plus taking an almost endlessly reusable paper item (a single book can be read by almost countless people) and replacing it with a piece of only-for-one-person  and soon-to-be-outdated electronics just rubs me the wrong way.
I know, I know, you have a Kindle and love it. Blah, blah, blah . . .to each their own. (But seriously, I am right and you are wrong.)
Right now I am listening again to Tina Fey's Bossypants. For the second time in a fortnight. Cause yeah, it's that good. I am making myself an object of ridicule to my family, as I listen to the audiobook through my CD Walkman headphones while puttering about. So there is excessive and spontaneous snorty laughing that doubles me over with mirth. Which pretty much makes me look absolutely insane as no one but me can hear Ms. Fey's words.
Seriously, if laughter is the best medicine, then this book is Penicillin + Morphine + Prozac.
And I should know. After all, I am an RN.
I also just finished reading The Help by Kathryn Stockett, which lived up to the hype. For those who may have taken up residence under a rock and know nothing of current best sellers, The Help is a novel about a small Mississippi town in 1963, focusing on the friction between the upper middle class white citizens and their African American domestics. The chapters switch back and forth between characters, and I found it more gripping of a page turner than The Da Vinci Code and Nancy Drew combined. Although it is the author's first novel, it does not read like one. I won't share too much, as I don't want to reveal any of the plot lines.
I actually bought this book brand spanking new, as I was on my way to an evening of sitting in a waiting room that I knew would be torture without planned reading material. (However, I did make the purchase at a small locally owned bookstore.) I plan on lending this book out repeatedly, as it would be a shame to shelve it.
If you like To Kill a Mockingbird, then you will love this book.
I have also been enjoying Downtown Chic: Designing Your Dream Home: From Wreck to Ravishing by Robert and Cortney Novogratz. This hefty coffee table book shows how the Novogratz couple furnished and designed their multiple homes. Yes, they appear to be insanely wealthy, but they're also insanely creative. I love how their aesthetic vision is more about designing for current occupants rather than keeping it tame in the name of future sale-ability.
As self-taught designers, the couple run a design firm in New York City and specialize in creating loud, bright and distinctly unique interiors. And they're huge fans of vintage pieces, and are not shy about picking these up at lowly thrift shops. They also have an HGTV show, which is how I discovered them. And of course, my copy of this book is from the library.
Just writing this post is making me want to browse through the book again. I do love me some design porn!
Have any books to recommend to The Non-Consumer Advocate community? Please share your finds in the comments section below.
Katy Wolk-Stanley
"Use it up, wear it out, make it do or do without"
Click HERE to follow The Non-Consumer Advocate on Twitter.
Click HERE to join The Non-Consumer Advocate Facebook group.