You all know that I love Goodwill, and you also know that I hate food waste. So why not combine my two loves and find a way to incorporate Goodwill food into my family's repertoire?
Sure, the contents are of uncertain origin and age, but they're in bottles, so they should be safe. Right?
Here's a big bottle of peppers, I can see incorporating them into burritos or huevos rancheros.
¡Delicioso!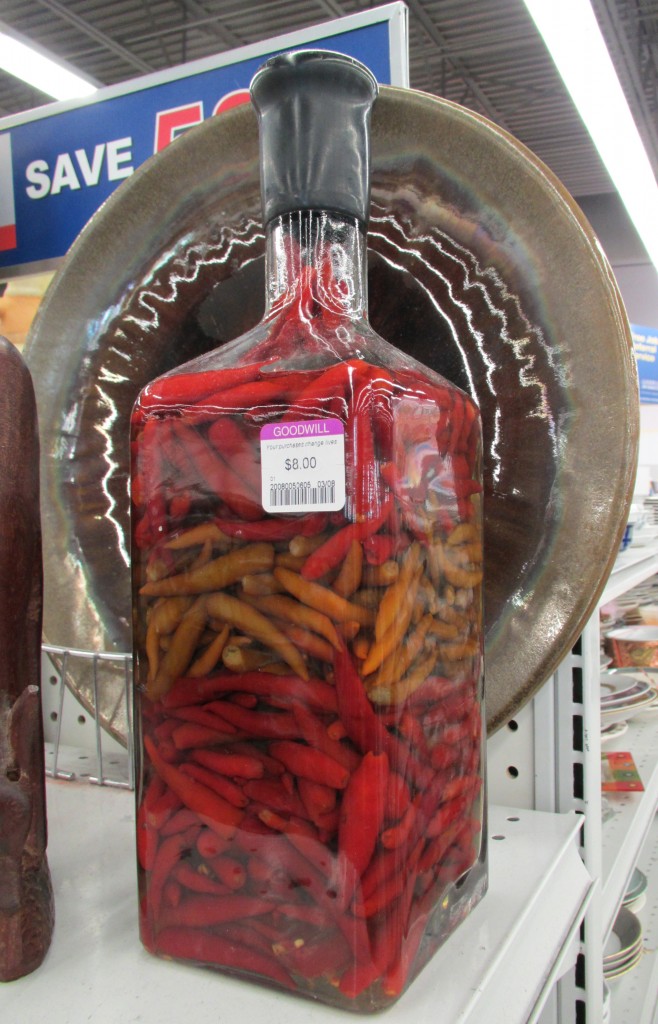 This bottle is layered with beans and two types of peppers. Maybe chili?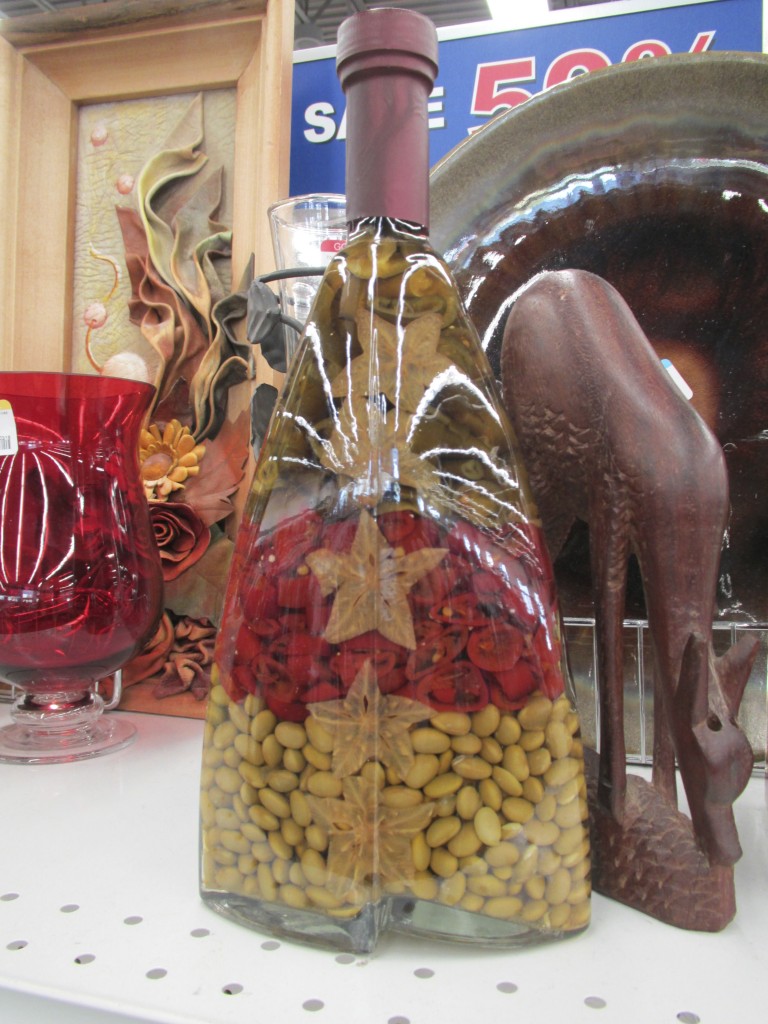 This curvy gal is filled to the rim with citrus garlic and peppers. A scrumptious addition to quinoa.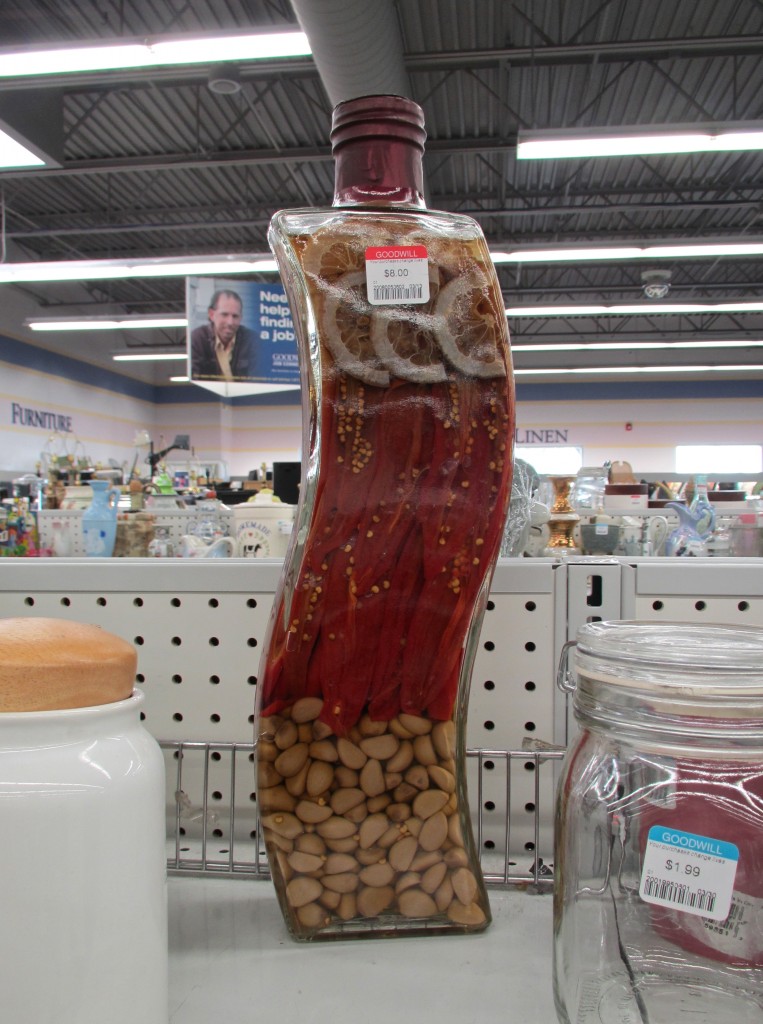 This dynamic duo is fruit based, so oatmeal would be the perfect pairing. Sure the liquid is murky, but that's just extra yumminess! See how the apples have settled to the bottom? Mmm . . .  mmm . . . good!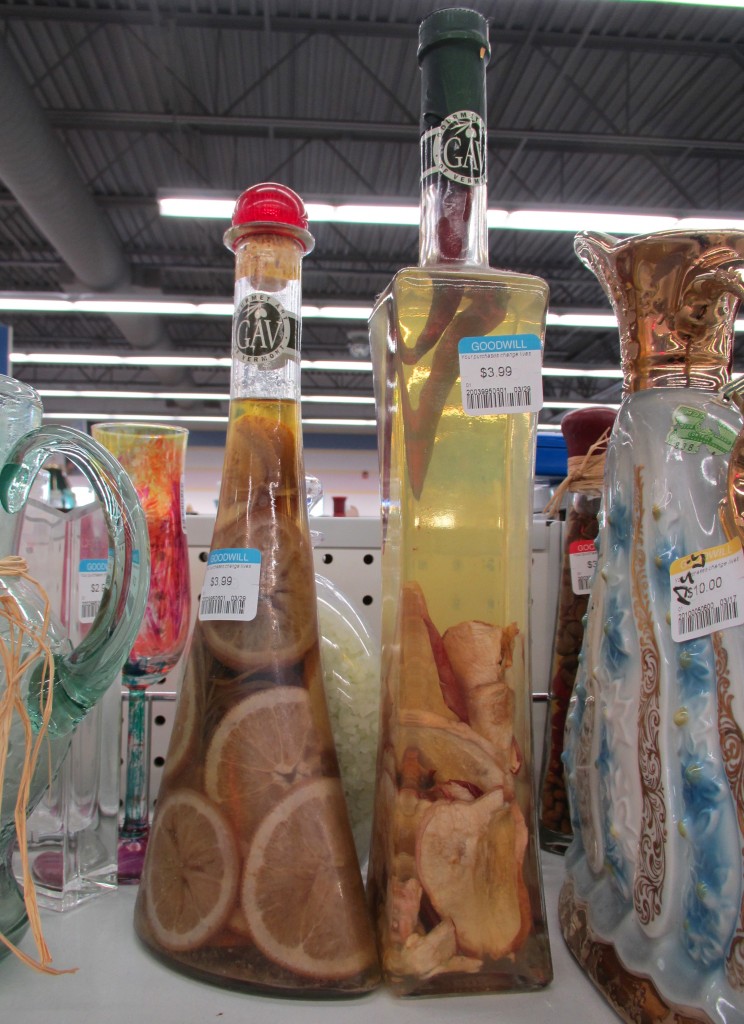 Sometimes it's easy to tell what goodies are held within the bottle, but oftentimes it's a super fun mystery!
Is it mango? Is it chicken?
See? So fun!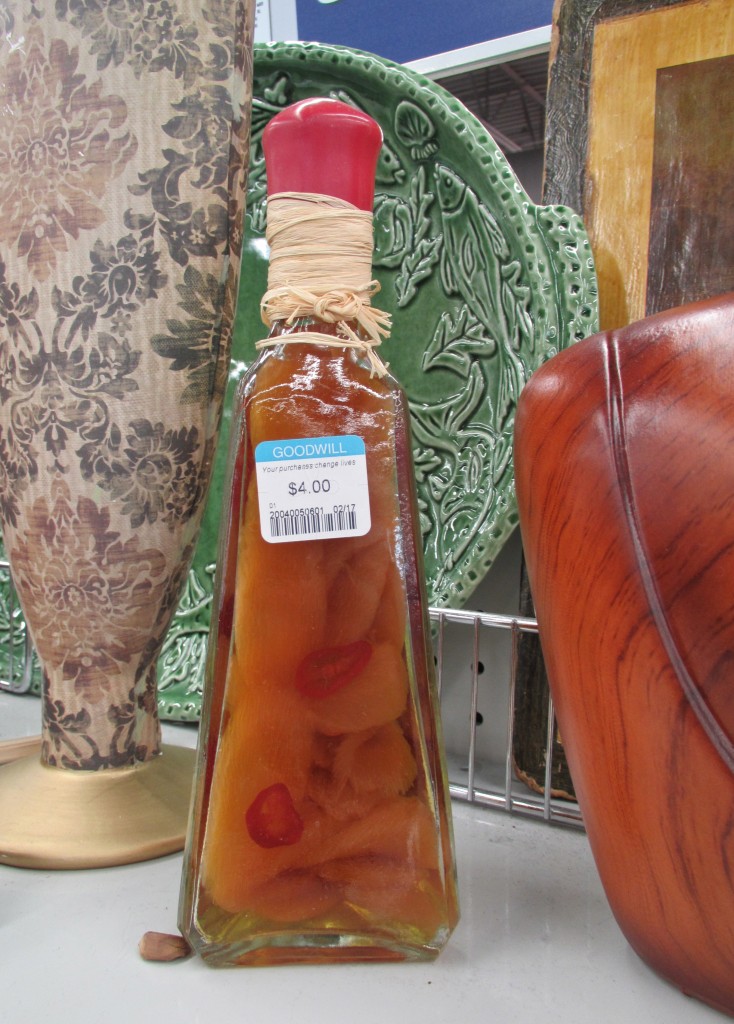 If you too are a fan of deliciously mysterious bottled food, then please add your recipe ideas to the comments section below.
And make sure to get those comments in before April 1st is over. 😉
Katy Wolk-Stanley