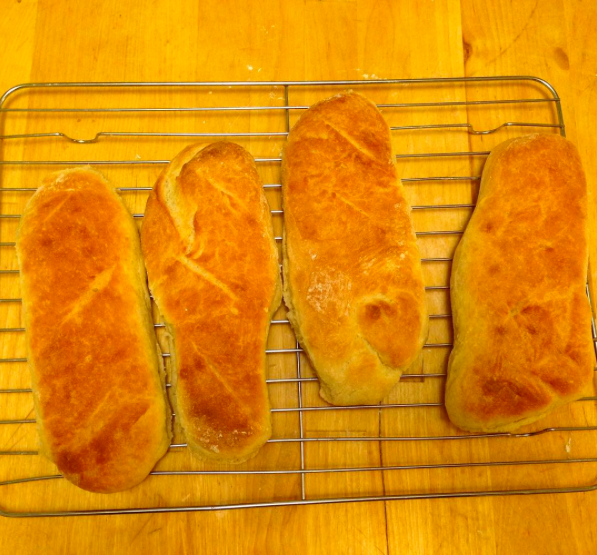 My husband I accidentally both defrosted some nice roast beef, so I decided to serve French dip for dinner. Unfortunately we were out of yeast, so I texted my friend/neighbor Lise to ask if she had some I could borrow. I normally pay $6 for a 2-lb bag of yeast from Costco, so it's financially painful to fork out the bucks for the expensive little packets. Not only was I able to delay this purchase, but it also kept me from having to venture out too far into the snowy abyss that is Portland, Oregon.
Although I'm not doing an official no-buy January, I've yet to buy anything other than groceries. I did indulge in a big shop at my local Fred Meyer (Kroger) yesterday to stock up before the storm, but only spent $30, even though I bought three full bags of groceries. (Bread, milk, butter, apples, tangerines, onions, ketchup, hamburger, marshmallows, yogurt, cereal and chips.)
I finished one library book and started another.
My husband drove our older son the 5-1/2 hours to college and then turned right back around to drive the 5-1/2 hours home. We normally get a hotel room when we do this trip, but the impending winter weather put a damper on this plan. So . . . we saved the cost of a motel room! Luckily my husband had a free coffee credit on his Starbucks account, so he ordered a venti latte with two extra shots for his solo drive home!
I didn't buy a Lear Jet or a gold plated apartment in the sky.
Now your turn. What frugal things have you been up to?
Katy Wolk-Stanley
"Use it up, wear it out, make it do or do without."
Click HERE to follow The Non-Consumer Advocate on Twitter.
Click HERE to follow The Non-Consumer Advocate on Instagram.
Click HERE to join The Non-Consumer Advocate Facebook group.
Click HERE to follow The Non-Consumer Advocate on Pinterest.