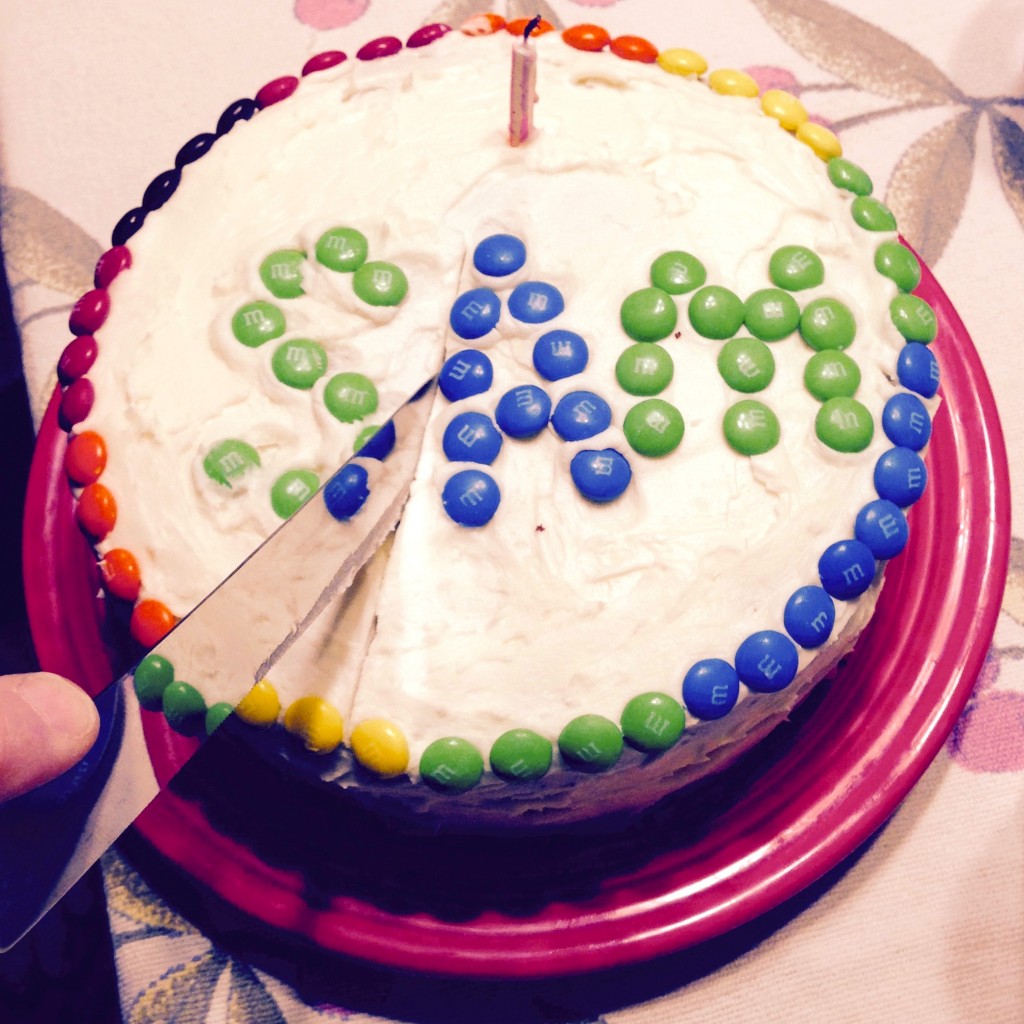 We hosted a 65th birthday celebration for my step-father last night at the house. I served oven barbecued chicken thighs, rice and broccoli as the main dish, brie with crackers as an appetizer and a big homemade chocolate cake with cream cheese frosting as dessert. It was very frugal and very delicious. I served ice water and no one wanted tea or coffee. I got the broccoli, cream cheese, brie and crackers at The Grocery Outlet which helped keep the expenses under control. Entertaining doesn't need to be expensive.
I was gifted two $25 Goodwill gift cards completely out of the blue yesterday. I plan on making them last for as long as humanly possible.
I clipped branches from my forsythia bush to make a couple of cheerful yellow flower arrangements. I was inspired to do this after getting a PR blurb from Whole Foods about how their tulips bunches will be 3/$10 this Friday, and I briefly considered buying some to cheer up the house. However, using what I already have is always going to be a better option.
I gave my bathroom a good scrub down and used rags to wipe things down rather than any disposable products. This is a disgusting job, but I figure that the washer and dryer will kill anything nasty. Also, I only used a vinegar-water mixture and baking soda as cleaning products.
I just finished listening to a downloadable library audiobook of Meet Me at The Cupcake Cafe, which was thoroughly and completely enjoyable. I checked to see if the author had any other audiobooks available, but sadly she didn't. However, I did put three of her non-virtual books on hold at the library, and I'm looking forward to some deliciously serious couch-and-book time.
Now your turn. What frugal things have you been up to? 
Katy Wolk-Stanley
"Use it up, wear it out, make it do or do without."