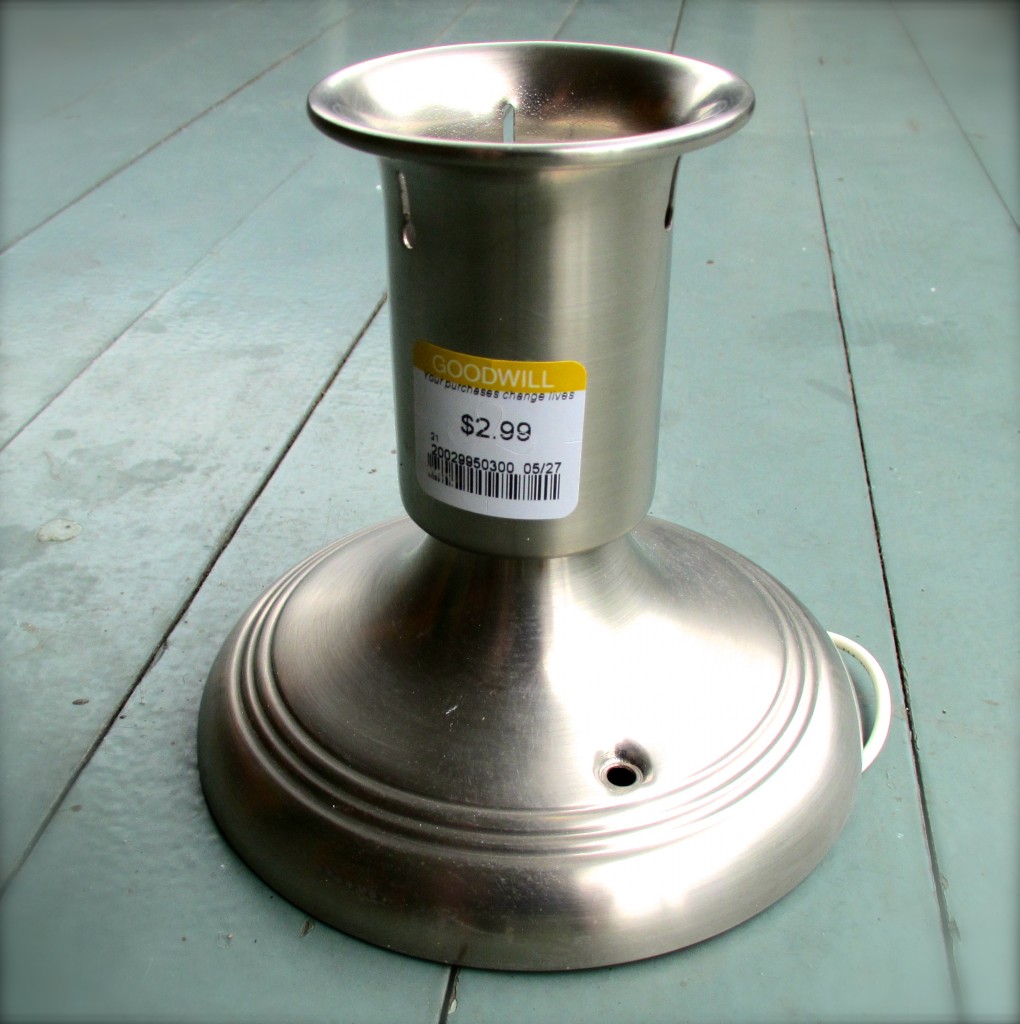 I hosted a neighborhood barbecue potluck at my house yesterday. I made my share from scratch which included curry lime chicken satay sticks, peanut sauce, fruit salad, hummus and kale pesto on crostini. I did overspend on Trader Joe's beer and wine, but we'll have it for awhile as leftovers.
My recent night of theater with my mother was topped off by nibbles at Jake's, normally an insanely expensive treat. However, we ate in the gorgeous bar, which meant we were able to order from the Happy Hour menu, which ranged from $2.95 – $5.95.
I just bought a Rejuvenation Lighting fixture at Goodwill for $2.99. It looks to be a discontinued item, but is similar to this $149 one. I recognized it because it's from the same line as our kitchen ceiling fixture for which we paid oodles of money. Reminded me of when I scored my wonderful thrift shop Rejuvenation porch light shade.  (And by the way, that $1.50 glass globe I bought a few months at Goodwill? I just realized that it's also from Rejuvenation, and is priced at $200!) I guess I'm complete and unapologetic fan of Rejuvenation Lighting products!
Inspired by my resale prowess, my mother recently picked up a $10 vintage Palecek Elkhorn chair from the Goodwill Outlet and sold it within a week through Craigslist for $150. Way to go, mom!
My husband loved his Father's Day collage print from Walgreen's. It was free, and he is happy.
Now you. What frugal activities have you been up to? Please share in the comments section below.
Katy Wolk-Stanley