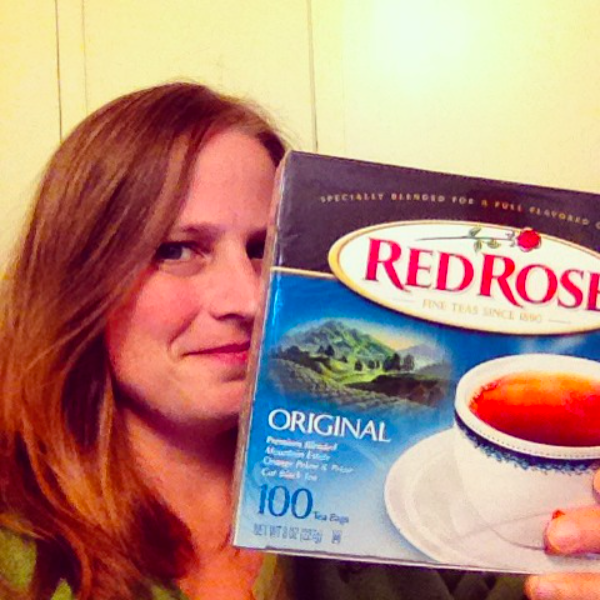 My husband and I had two more spent Timbers soccer tickets featuring coupons for free Ikea meals. This meant it was time for another romantic afternoon date for Mr. and Mrs. Ms. Non-Consumer Advocate! We sipped our free coffee thanks to our Ikea Family cards, and happily munched our way through chicken and fries. We slowly walked through the showroom floor and left without buying anything. I found a dime on the ground.
I took two boxes of unopened hair dye that had been left at one of my mother's guest cottage to the consignment shop. I also rounded up a few extra things to maximize the profit/decluttering opportunity. (A classic, yet mildly pornographic nightlight and a choker that always made me feel like I was being murdered.) I was handed $7.50 in cash, which went into my college fund jar. (Keep in mind that this shop is two blocks from our house, so this errand takes next to no time from my life.)
I taught my husband the concept of hypermiling with the Prius. I'd been noticing that the car was getting poor gas mileage whenever he'd been the one to drive. Chill out, lead-foot!
I noted that Safeway had my beloved Red Rose Tea on sale as part of their Just4U e-coupons, so I loaded it onto my loyalty card and headed over to the grocery store. I also loaded a $3-off-$20 coupon and bought bananas and 10-lb bag of Calrose rice. I now have 300 2.6¢ tea bags and we're no longer out of rice! Yes, my life is both exciting and gripping, I can see why you read this blog. 😀
I was able to get a promo code for a free Redbox movie by texting HEB to 727272, which I used to reserve the movie Woman in Gold. Unfortunately, the kiosk wouldn't accept my American Express card, so I called the customer service number. They credited me two movies, which means I'll be able to get another DVD for free!
Now your turn. What frugal things have you been up to?
Katy Wolk-Stanley
"Use it up, wear it out, make it do or do without."
Click HERE to follow The Non-Consumer Advocate on Twitter.
Click HERE to follow The Non-Consumer Advocate on Instagram.
Click HERE to join The Non-Consumer Advocate Facebook group.
Click HERE to follow The Non-Consumer Advocate on Pinterest.