Yesterday, being President's Day, meant both no school and no responsibilities. And even better, it meant a day for thrifting with my mother and teenage sons. We hit up the Goodwill, Salvation Army and Deseret Industries thrift shops.
But of course, we first drove through the great banh-mi Vietnamese sandwich restaurant for sustenance. Because at $3.50 apiece, those sandwiches are perfection! (Seriously, how awesome is drive though that includes fresh carrots, jicama, cilantro and jalapeños?!)
Lately, I've been scoping out lighting sections as my first stop, and here's what I found. The half-off color tag for the week was purple, which meant that the vintage glass globe went from $2.99 to $1.49. I figured that it was cheap enough to take a gamble on, because even if I didn't find a spot for it, I could still sell it later for a profit.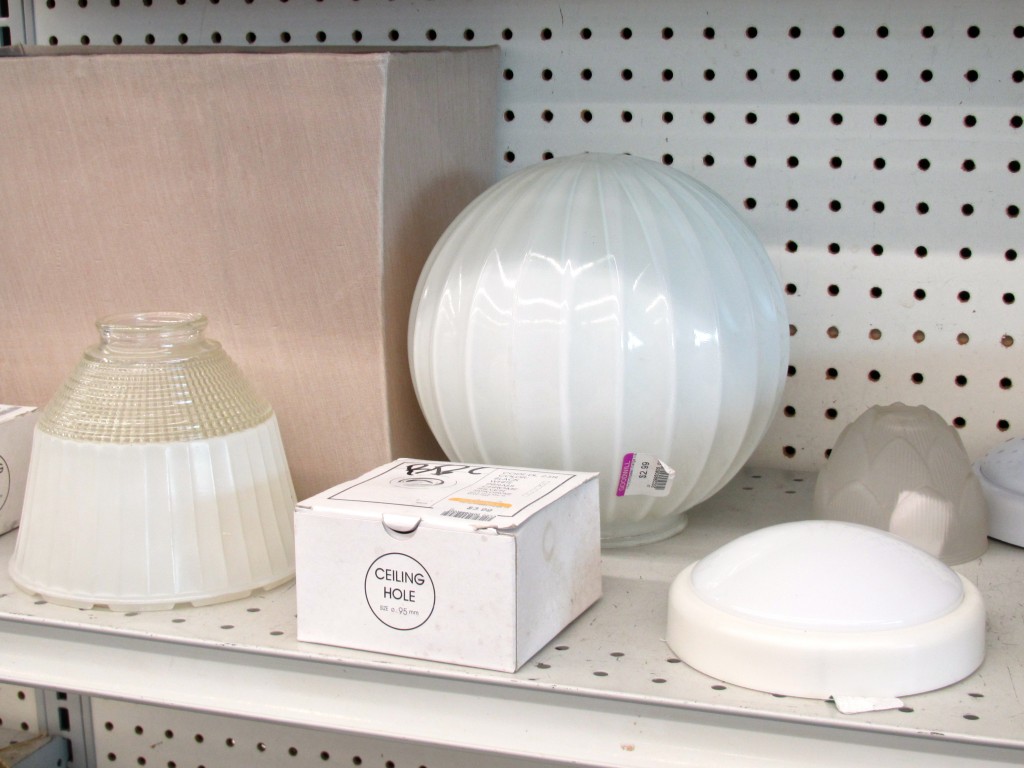 I also came across this rather enticing handcrafted mug. I offered to buy it for my 17-year-old son, "To sit on your desk, you know . . . for pencils. Or . . . for nightmares."
He declined the offer.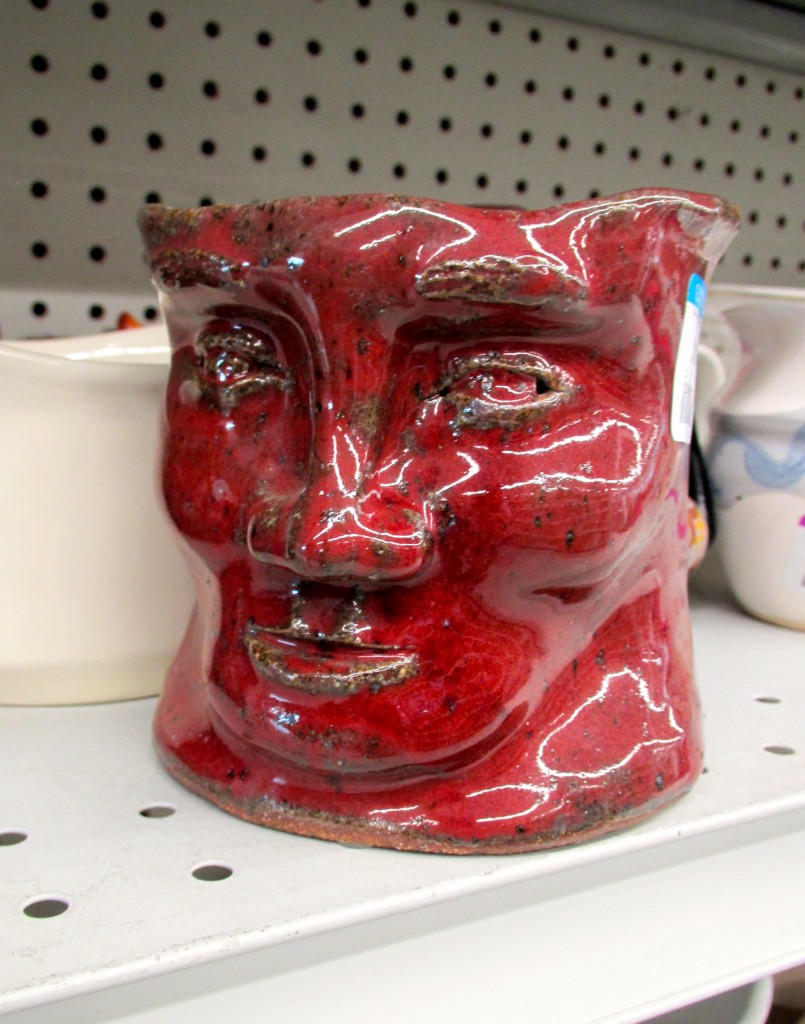 The Salvation Army store provided this gem of clown artistry.
For when you are an enthusiast of:
Clowns
Feminist artwork, (how often are clowns shown as women?)
Hidden kittens, (instead of "Where's Waldo?" It's "Where's the Kitten!")
I like her wistful gaze.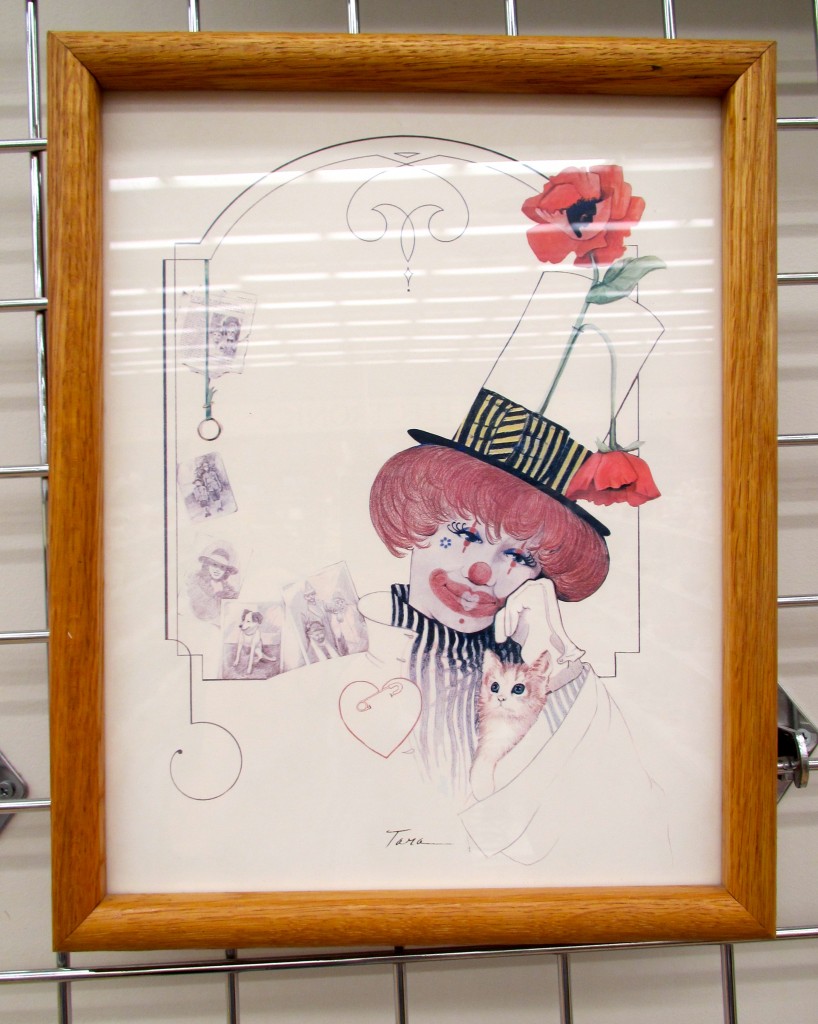 Maybe she can cheer up this poor guy. Should we play matchmaker?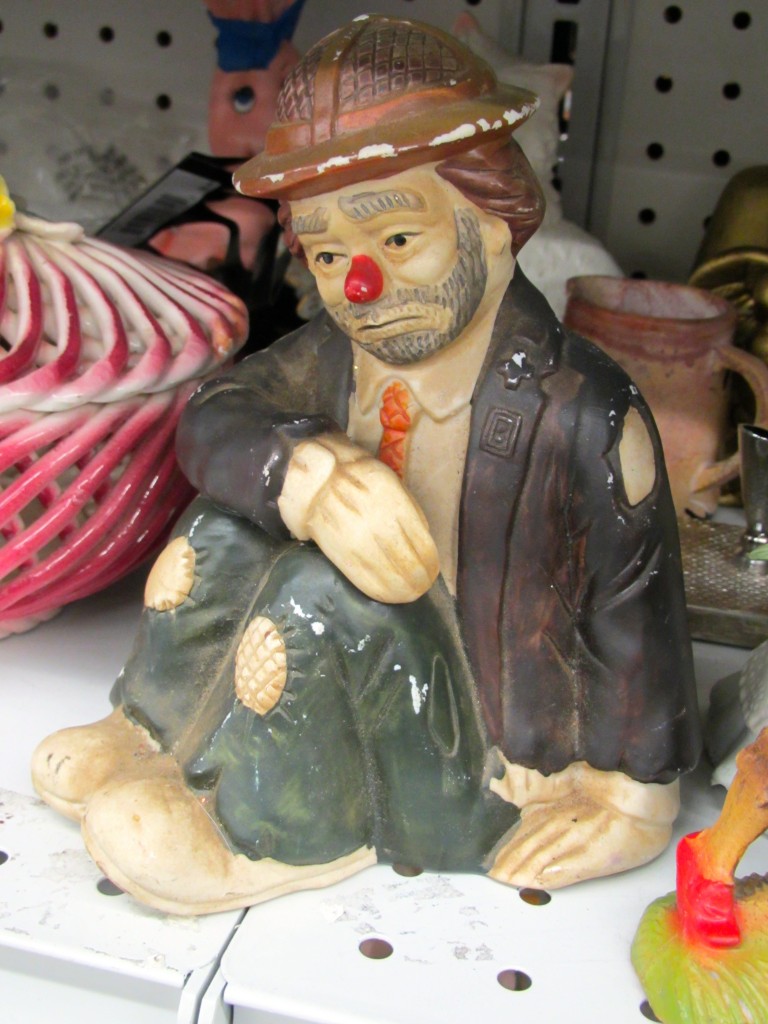 I ended up using the big glass globe for my entryway light, which had looked like this, from the Rejuvenation seconds department from a million years ago. Perfectly respectable, but still kind of ho hum.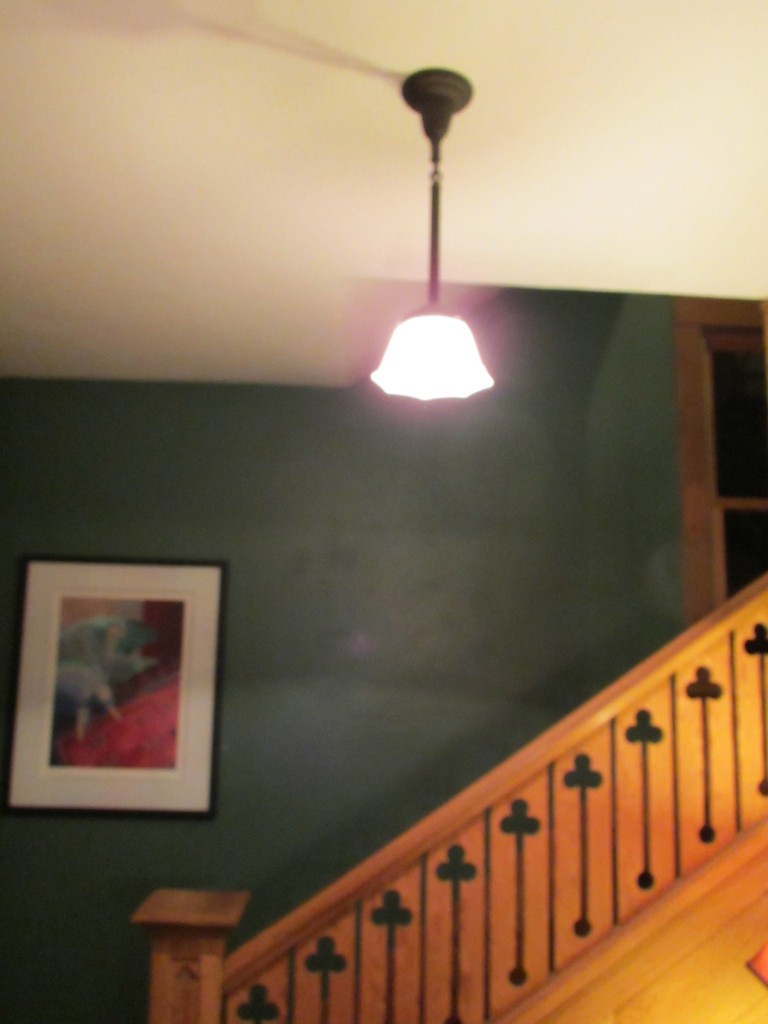 And here's the globe in place, super round and groovy. (Sorry the picture is so awful, but my point-and-shoot has a hard time with bright against a dark background. Especially at night.)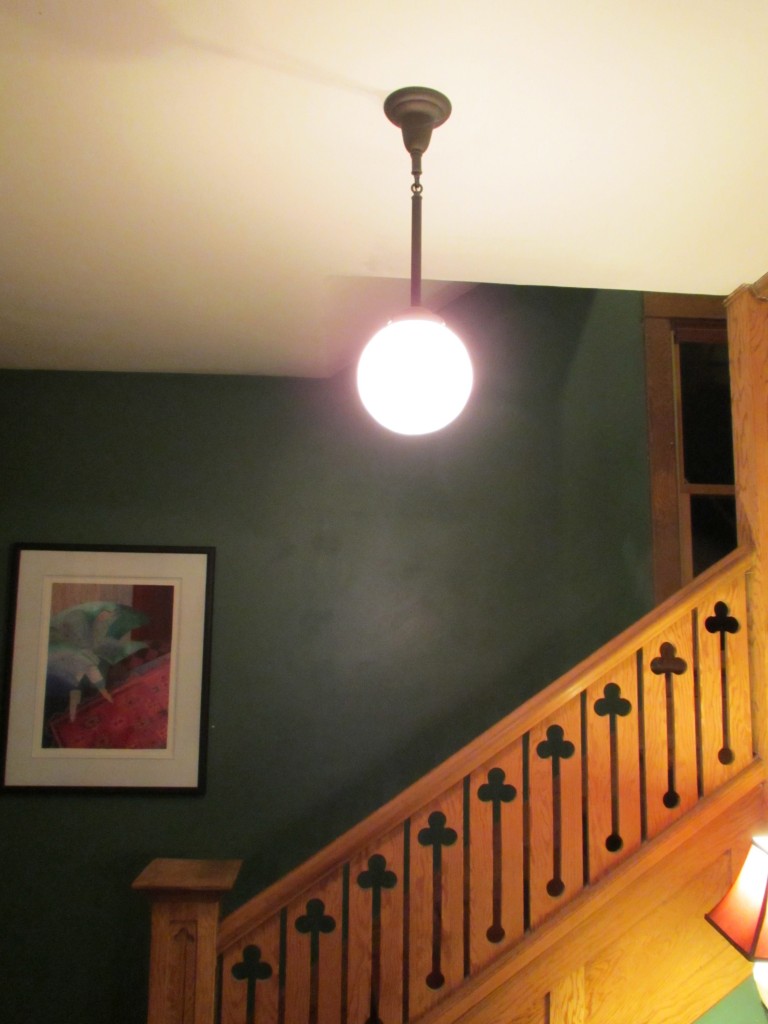 Here's a daylight photo, which shows how the roundness of the new glass globe pairs with the new round mirror. (Like the perfect non-clown blind date!) You can't see it in this photo, but the sides are faceted, which is very fun. (Scroll back up to the first photo.)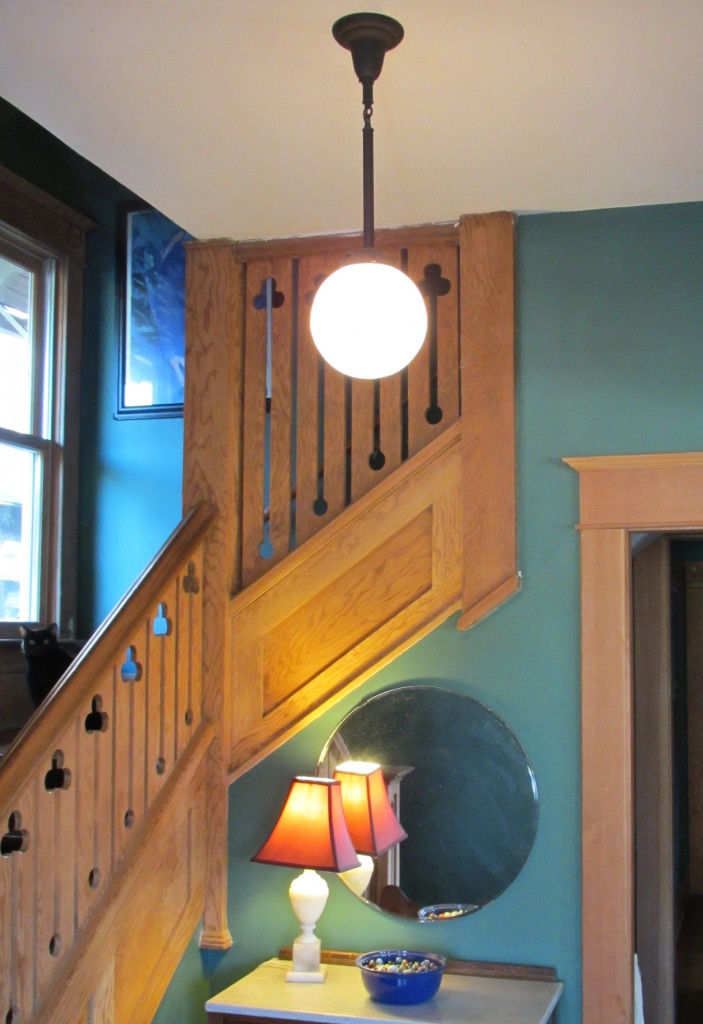 I bought an additional $2 vintage glass shade at the Deseret Industries shop to replace this mid 90's Home Depot guy. ( I had bought three of these fixtures when we first renovated the house. I liked their vintage-ish vibe at the time, but true vintage trumps vintage-ish all day long in my book!)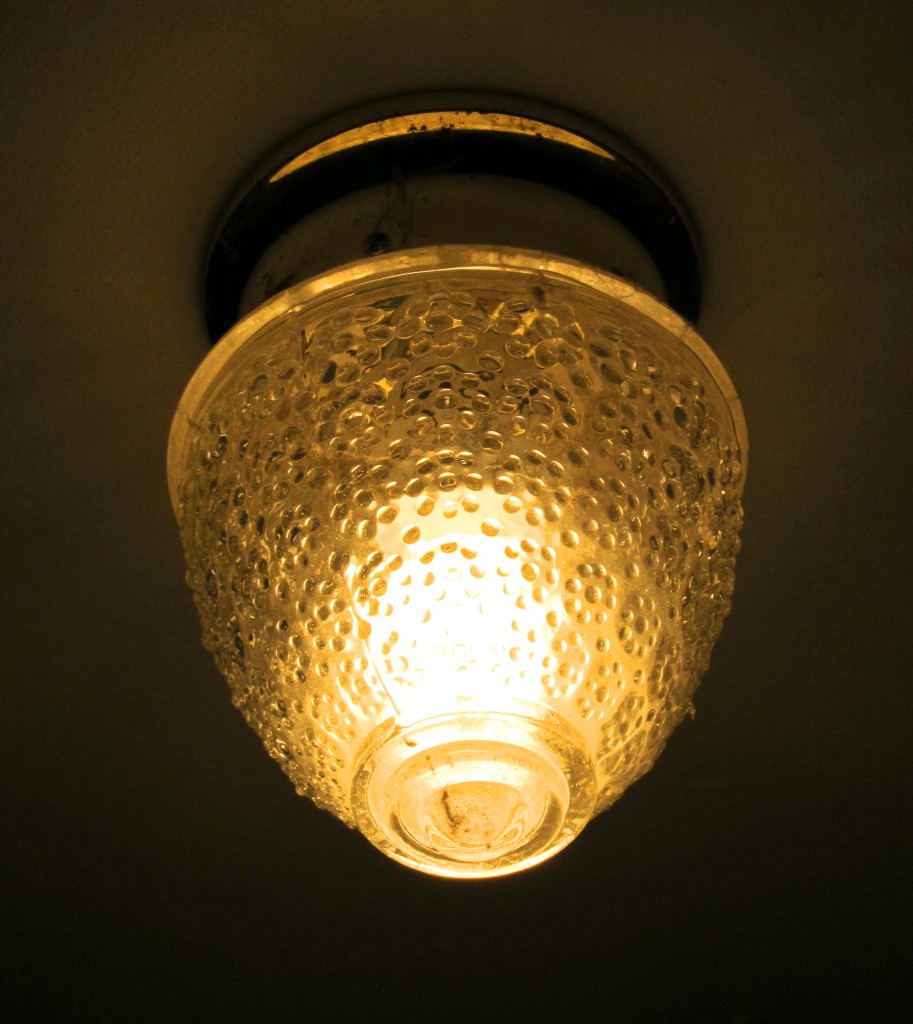 Look how the he swirly lines create a cool pattern on the ceiling! And when it's just two bucks on the line, there's next to no financial risk and it's easy to later switch it out. (As opposed to if f I were a West Elm or One King's Lane shopper, and I would end up overthinking my decor decisions and it would be hard to indulge my spontaneity.)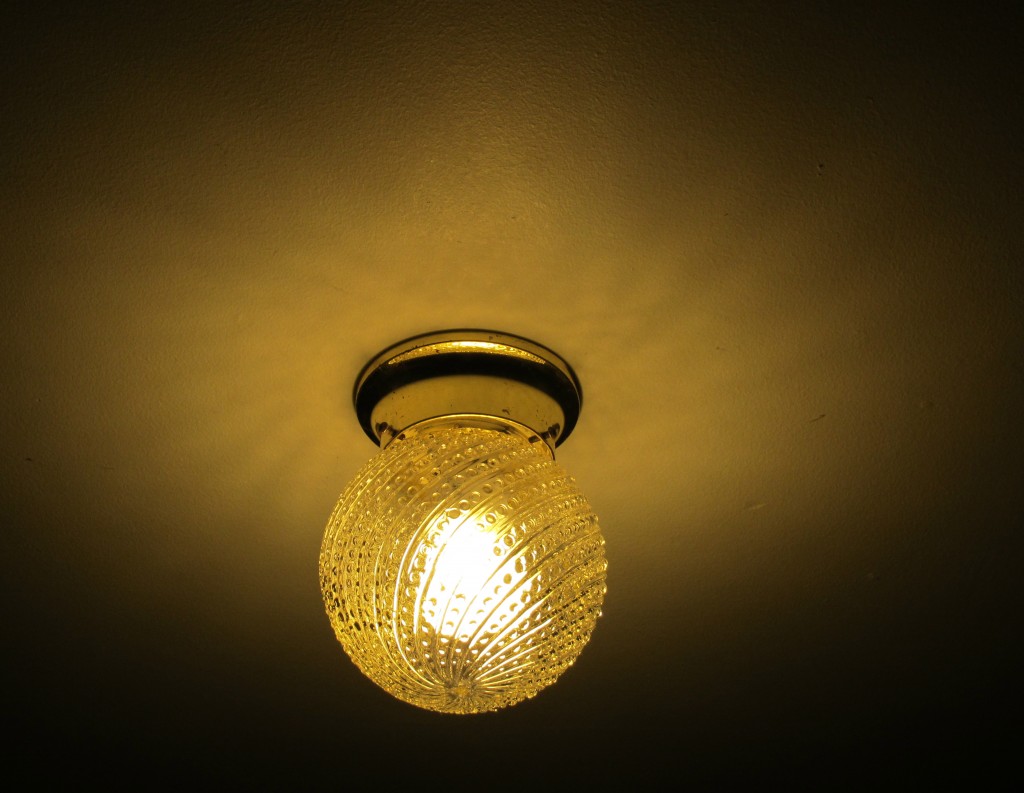 My total spent for the day was $3.50, which is always within my budget.
Whether it's for a sandwich or two vintage globes.
Katy Wolk-Stanley