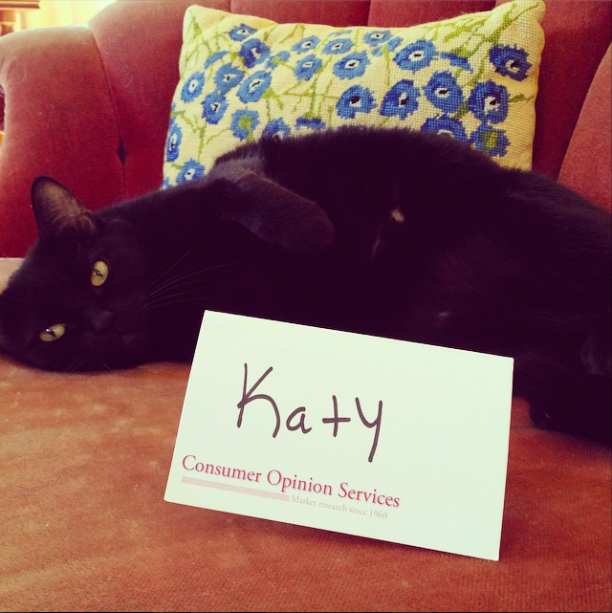 You already know that my motto is "use it up wear it out, make it do or do without," with a non-official motto of "crap out of the house, money in." But you may not know that I also have a backup motto of "How can I make some extra money?"
Okay, okay, it's not very catchy, but I'm a doctor not a coal miner I'm an RN not a slogan wizard!
I'd casually signed up to do in-person consumer panels around a year ago. I'd kind of forgotten about it until I got an e-mail last month asking me to fill out a survey to see if I'd be a good fit for a panel. Apparently they liked what I wrote because they scheduled me to come in and share my valued (and exciting) opinions on thermal mugs for which I'd be compensated with a crisp $100 bill. And when they called to confirm a few details, the phone call ended with me being asked:
"If you could take a photo with anyone in the world dead or alive, who would it be?"
To which I answered:
"My secret evil identical twin."
Because, yo . . . much better answer than Abraham Lincoln or Aristotle. Although possibly not as good an answer as Bruce Lee or young Laura Ingalls Wilder.
Where was I? Oh yeah . . . making money doing consumer panels.
The experience was vaguely enjoyable, plus there was free food! Sandwiches, cookies, chips, candy, sodas, bottled water, crappy coffee! I helped myself to a sandwich and some M&M's and regretted not taking any cookies. If there's a next time I'm showing up hungry and a few minutes early. Seriously. Umm . . . free food, people!
The time went by quickly and before you know it the six of us were in line for our envelopes of cash. (Very reminiscent of Tony Soprano.) I handed the blank envelope back with a suggestion to "use this again" and I tucked my hundred dollar bill into my wallet. (Was that smug and obnoxious? Probably at least a little bit.)
And when I went to the credit union to deposit the money this morning, I swept my hand under the coin counting machine and was rewarded with $2.60 in mostly quarters.
The extra money never ends!
I know that bigger markets than Portland, Oregon have better opportunities for consumer panels, (think New York City or Los Angeles) but us mid-range cities have them as well. Have you ever earned extra money from being part of a consumer panel? Or maybe you're a secret shopper or some other random money earner? Please share your stories in the comments section below.
Katy Wolk-Stanley