It's time again for Non-Consumer Mish-Mash, where I write a little bit about this and a little bit about that.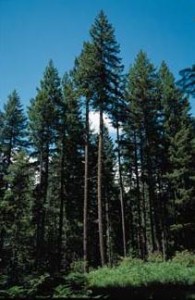 A Fir Tree Among the Ivy
I took my sons and a one of their friends to a reading fair at The University of Portland today. This annual event is put on by the students and is great fun. Not only are there dozens of fun activities and snacks, but the kids get to pick out a brand new book at the end. I don't know who chooses the books, but they tend to run on the Caldecott/Newbery award winner style, and are fantastic!
Unfortunately, most the the participating kids were part of the five-and-under crowd, which made my posse rather conspicuous. But it did say it was for students through middle school, so we were slipping in right under the wire. (Seriously, my son's friend is probably at least 5'10", so he was a Douglas fir tree among the ivy.)
Luckily, there really was something for everyone to do, and the boys quickly earned enough stickers to go choose a book. My sons picked Twilight and The Titan's Curse, and my son's friend nabbed The Hobbit.
But my favorite part was an activity where kids wrote out what they think they can do to help the environment. My 11-year-old wrote "Buy less, use what you have until it's worn out." I just kind of wish the slips hadn't been made of that flat styrofoam craft material. Kind of defeats the purpose.
Spring Break — Non-Consumer Style
This week is Spring break for all of Portland public schools. Because we don't have the money to fly off to Hawaii or Mexico, (and I didn't swing any fun freebie trips) we're sticking around town. But that doesn't have to mean business as usual or that we're going to break the budget.
There's lots to do in Portland that's both fun and inexpensive. And this is true in any city.
First of all, I started to think about all the coupons and gift certificates I already have. We have gift certificates to the library second hand store, an asian restaurant, Taco Bell and a movie theater. This may pretty hodge-podge, but we can mix this into the week to make the week memorable, but frugal.
Yesterday, for example my older son had spent the night at a friend's house, which turned into the second night at our house. I then took the kids to see a second-run theater to see The Fantastic Mr. Fox, for which I used a 2-for-1 coupon, which ended up being $12 for the five of us. I later made a nice dinner from scratch and then rented them a $1 DVD of Astro Boy for night two of the sleepover.
Today we went to the reading fair and then chilled out at home.
Later in the week we'll spend one night at the beach with friends, and weather dependent, probably do some bike riding.
My goal is to do something fun and out of our routine every day. This doesn't have to be elaborate or expensive, just something to make the day seem special.
Do you have any Spring break tips to share? Please share your ideas and experiences in the comments section below.
Katy Wolk-Stanley
"Use it up, wear it out, make it do or do without."