Last night my son and I drove through a nearby wealthy neighborhood that had just completed a one-day garage sale event. I wanted to use this as an opportunity to show you how bug-fudging insane Portland's free piles have become. We drove around for maybe thirty minutes and came across all of this:
Pile one: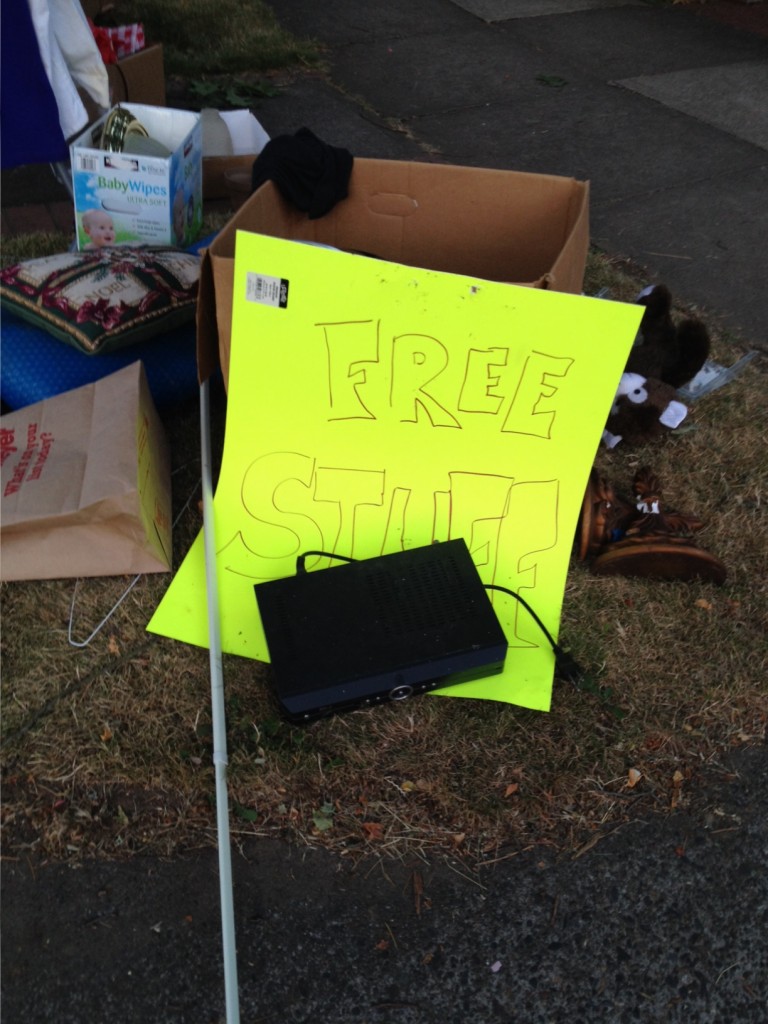 Pile two: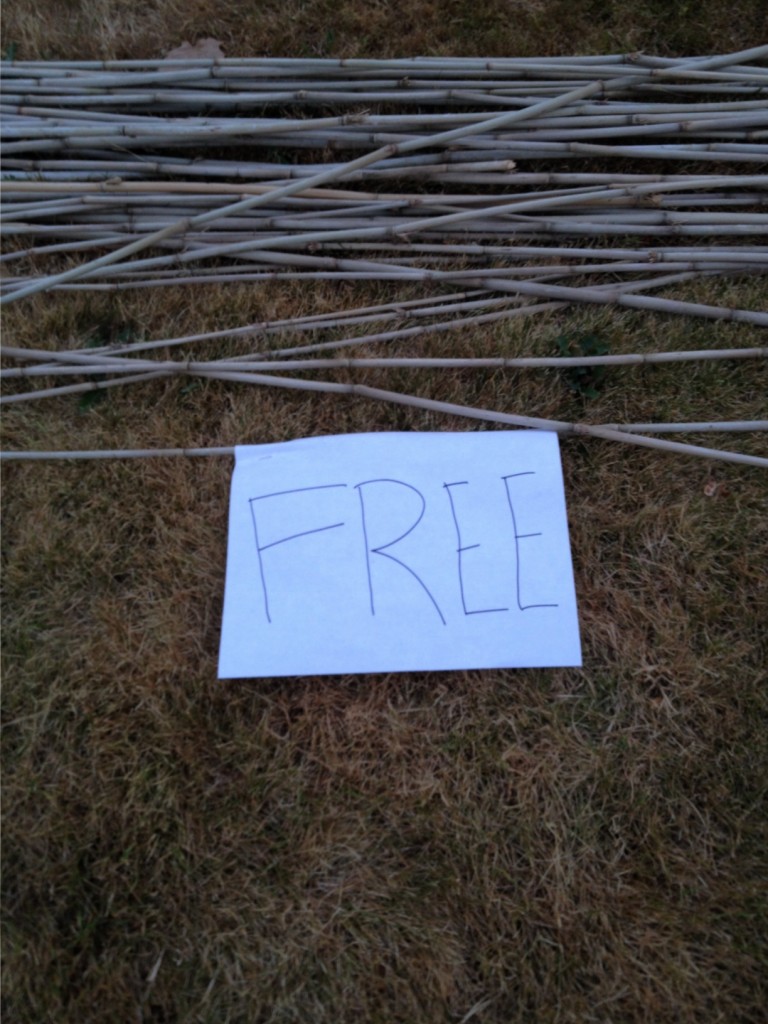 Pile three: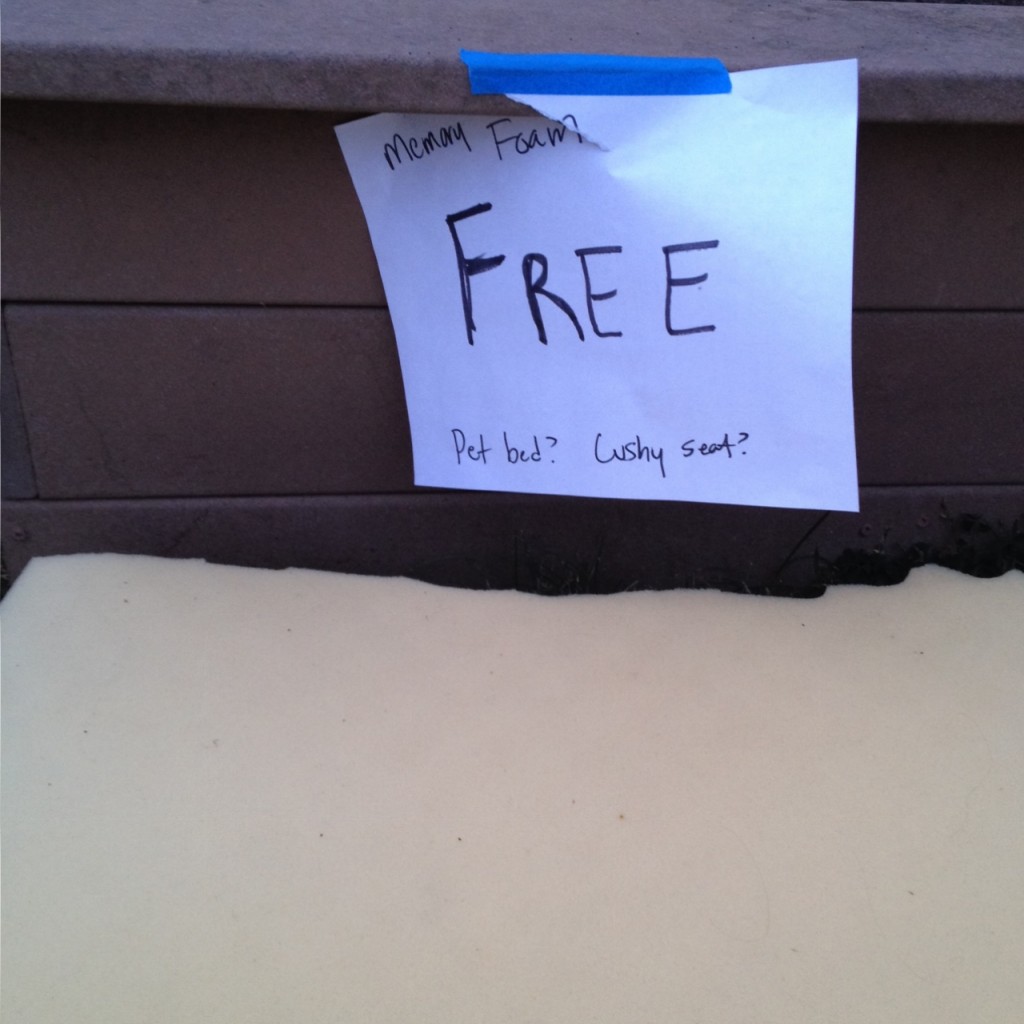 Pile four: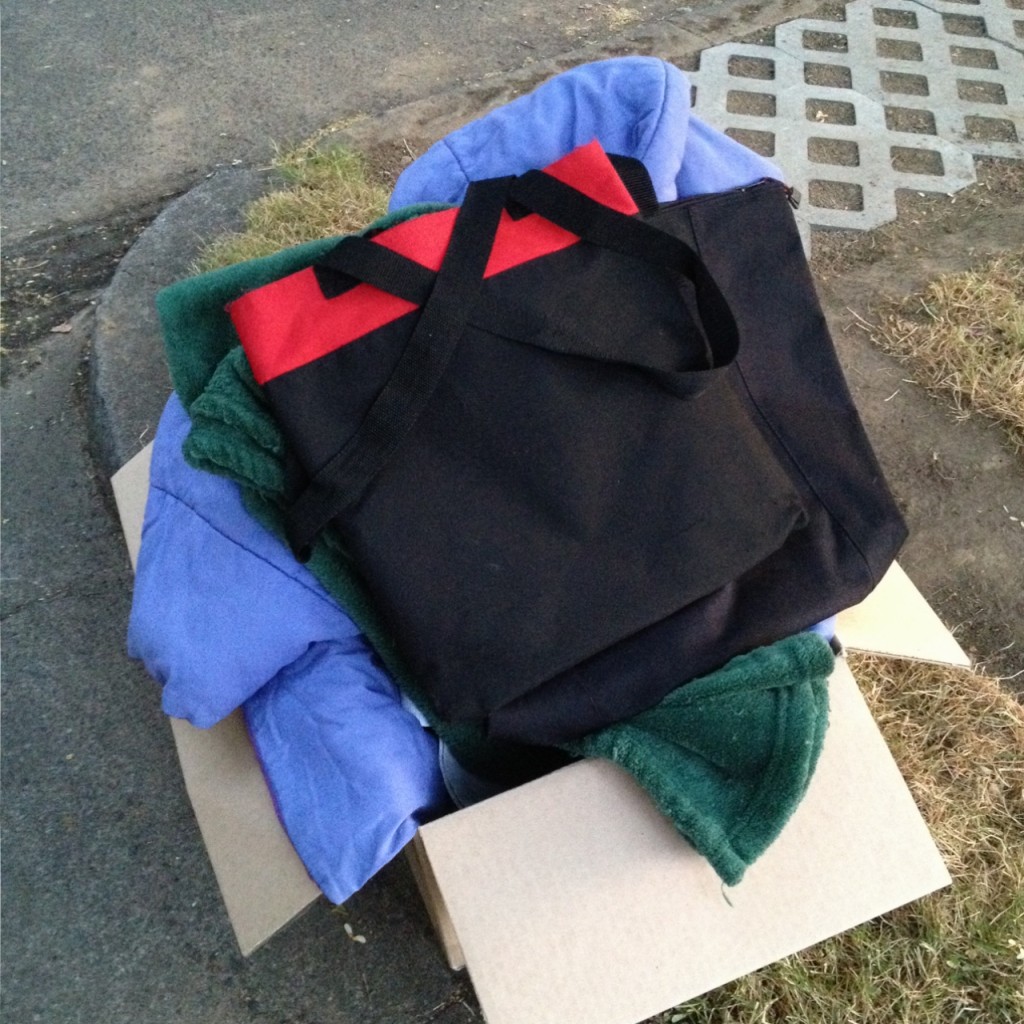 Pile five: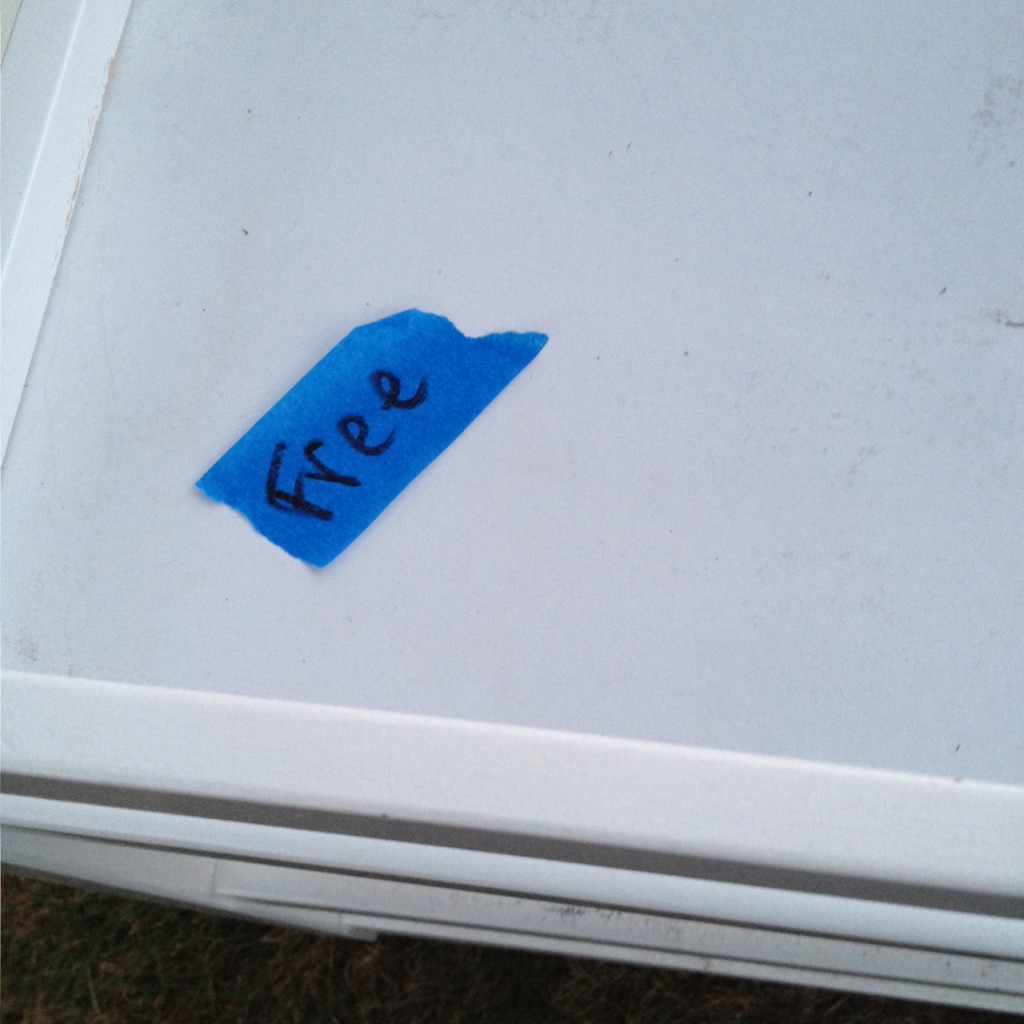 Pile six: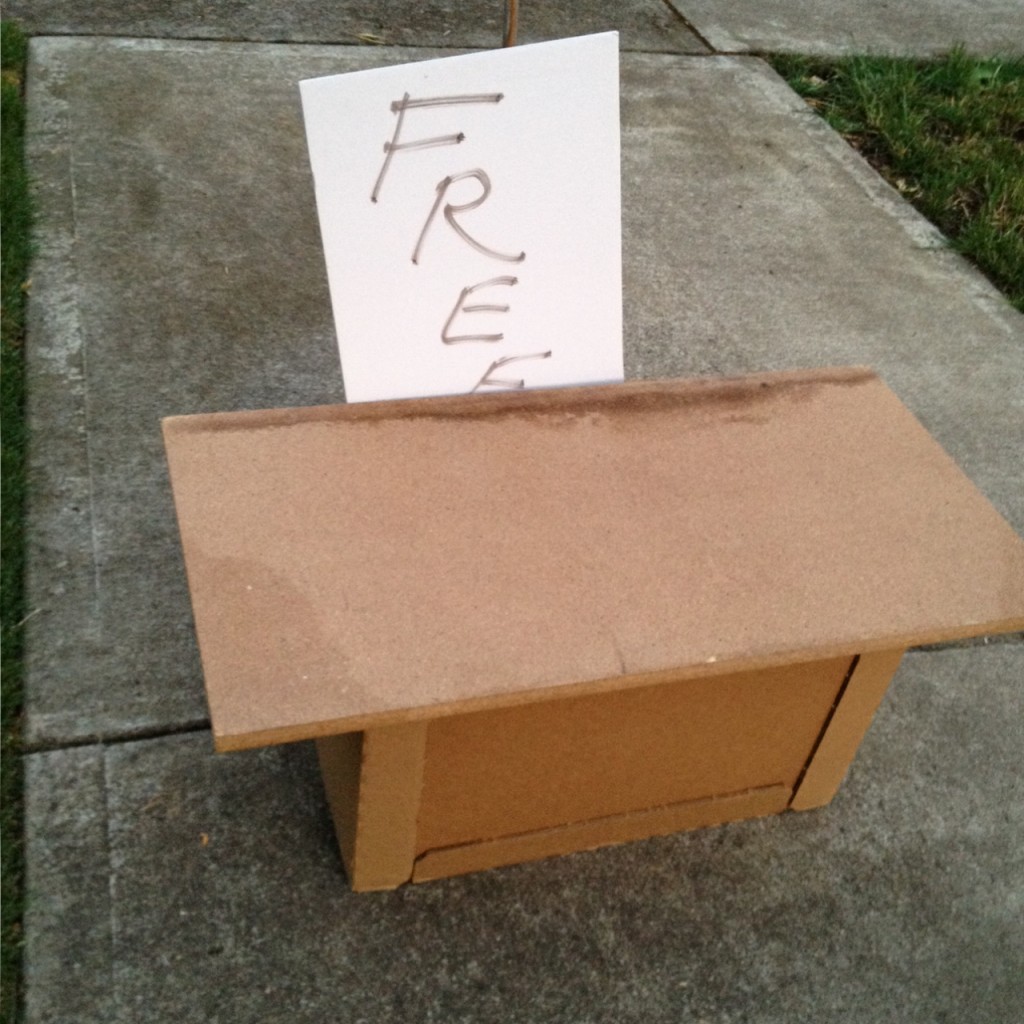 Pile seven: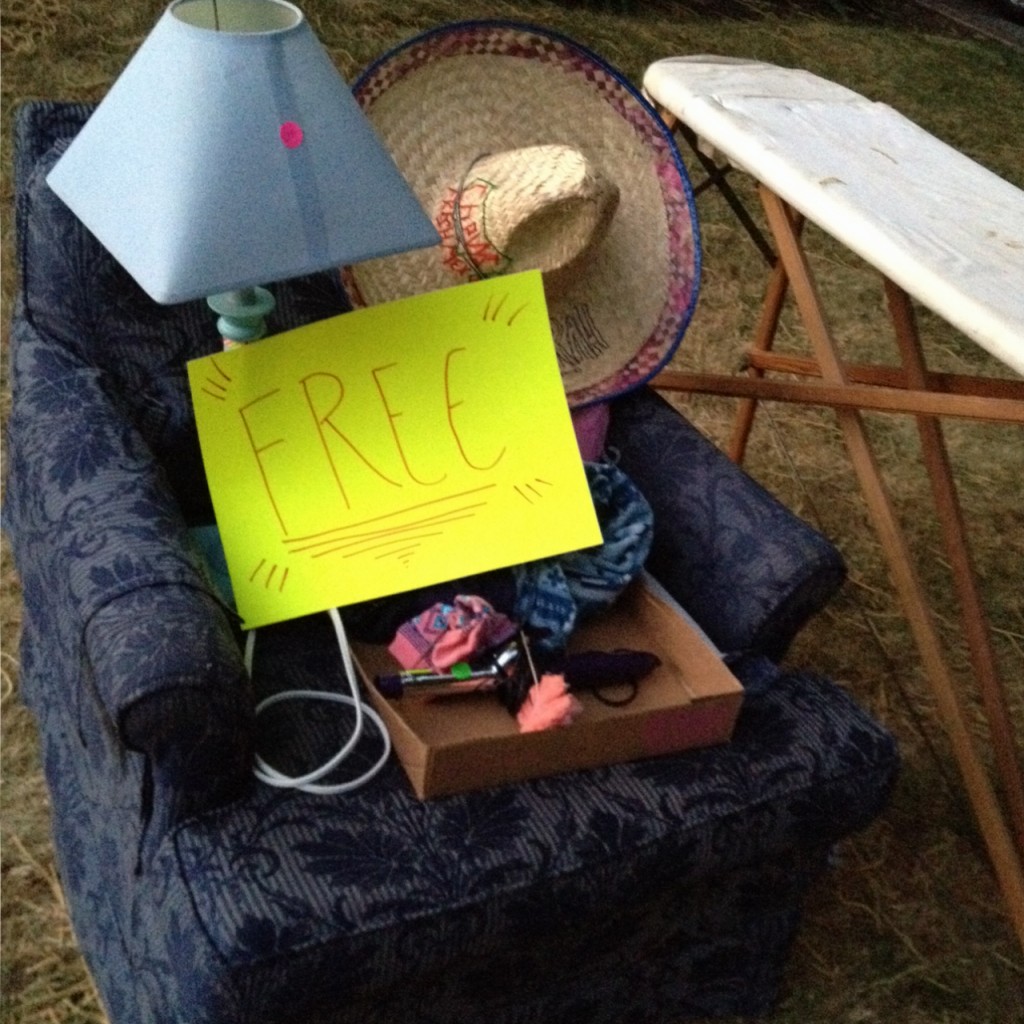 Pile eight: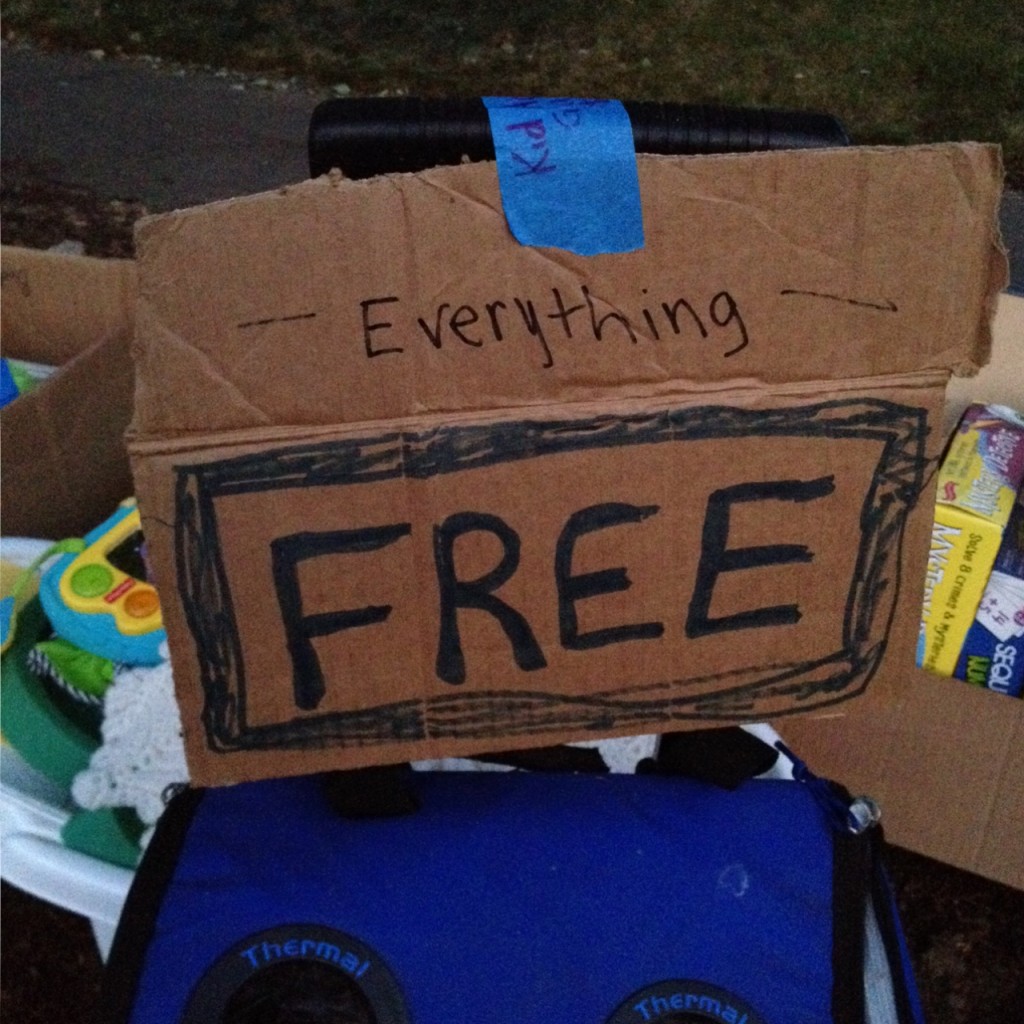 Pile nine: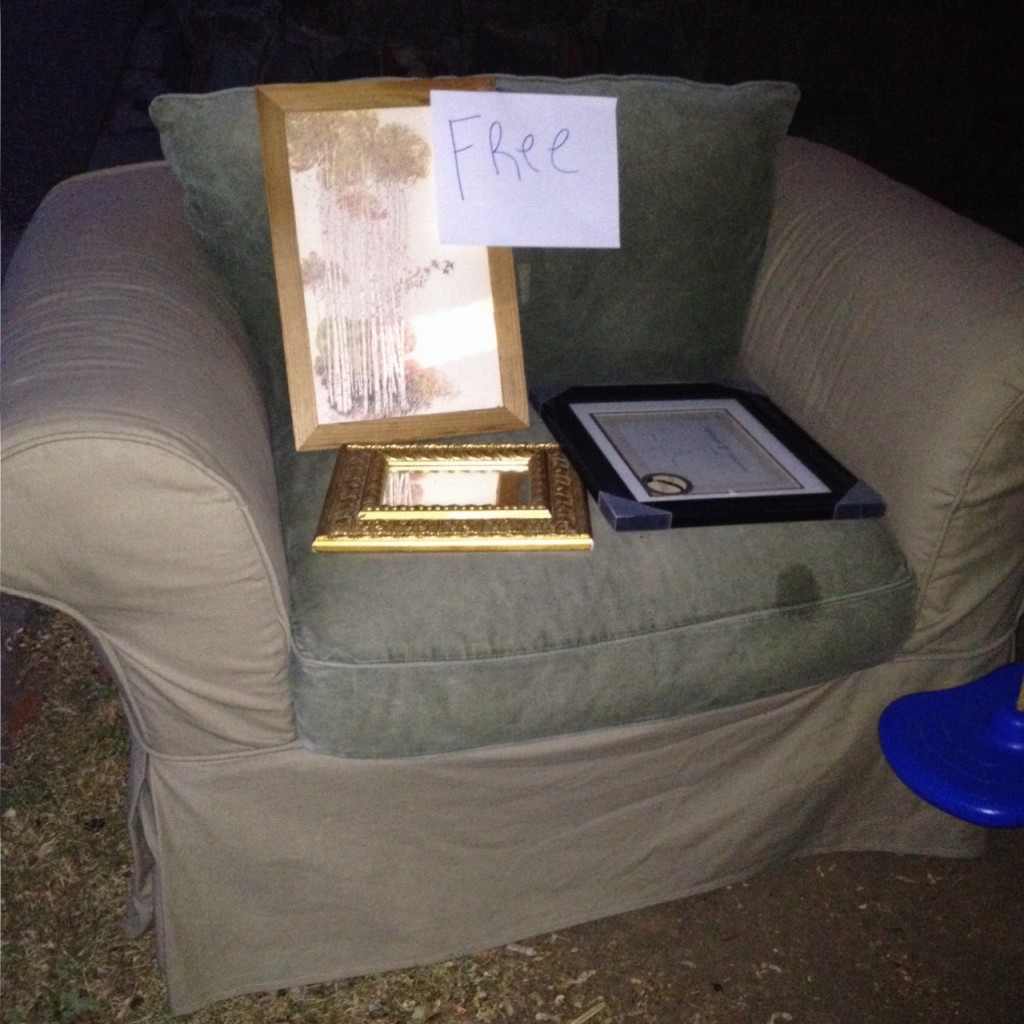 Pile ten: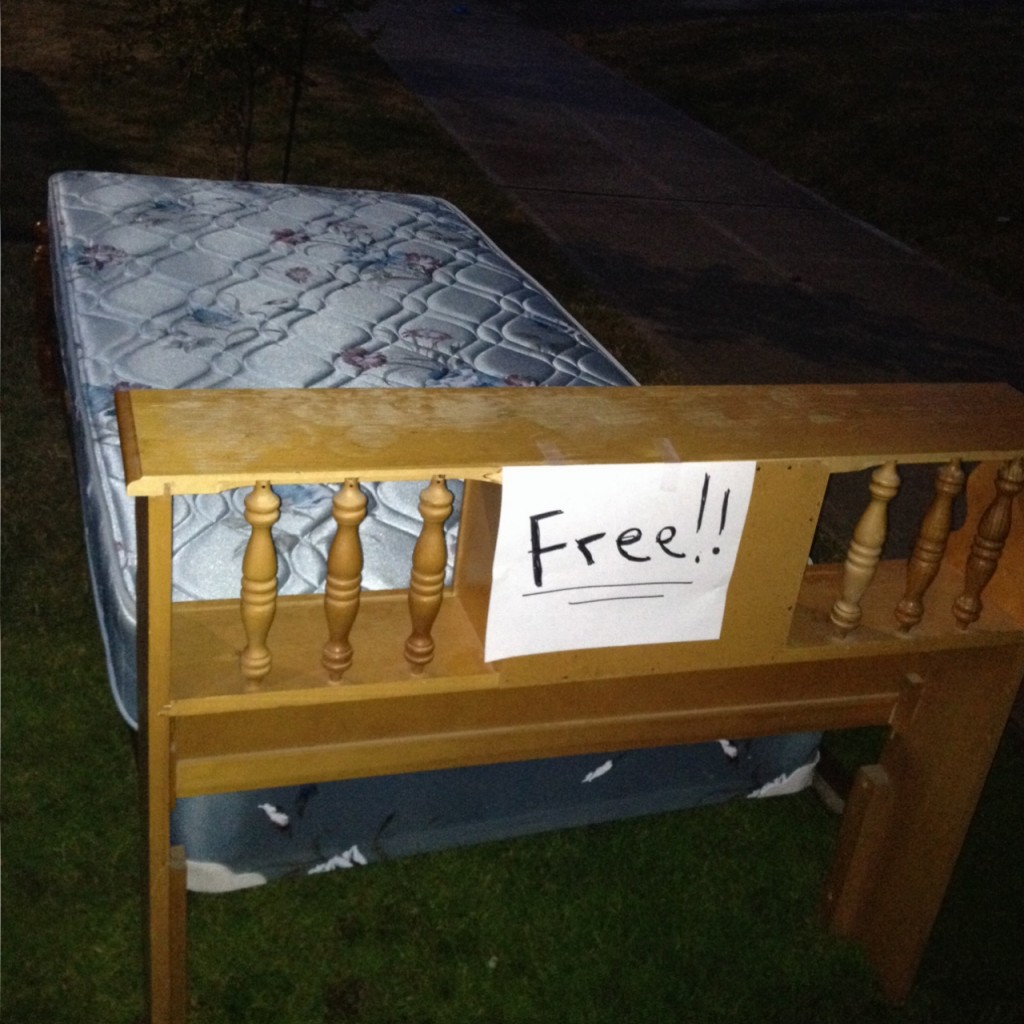 Pile eleven: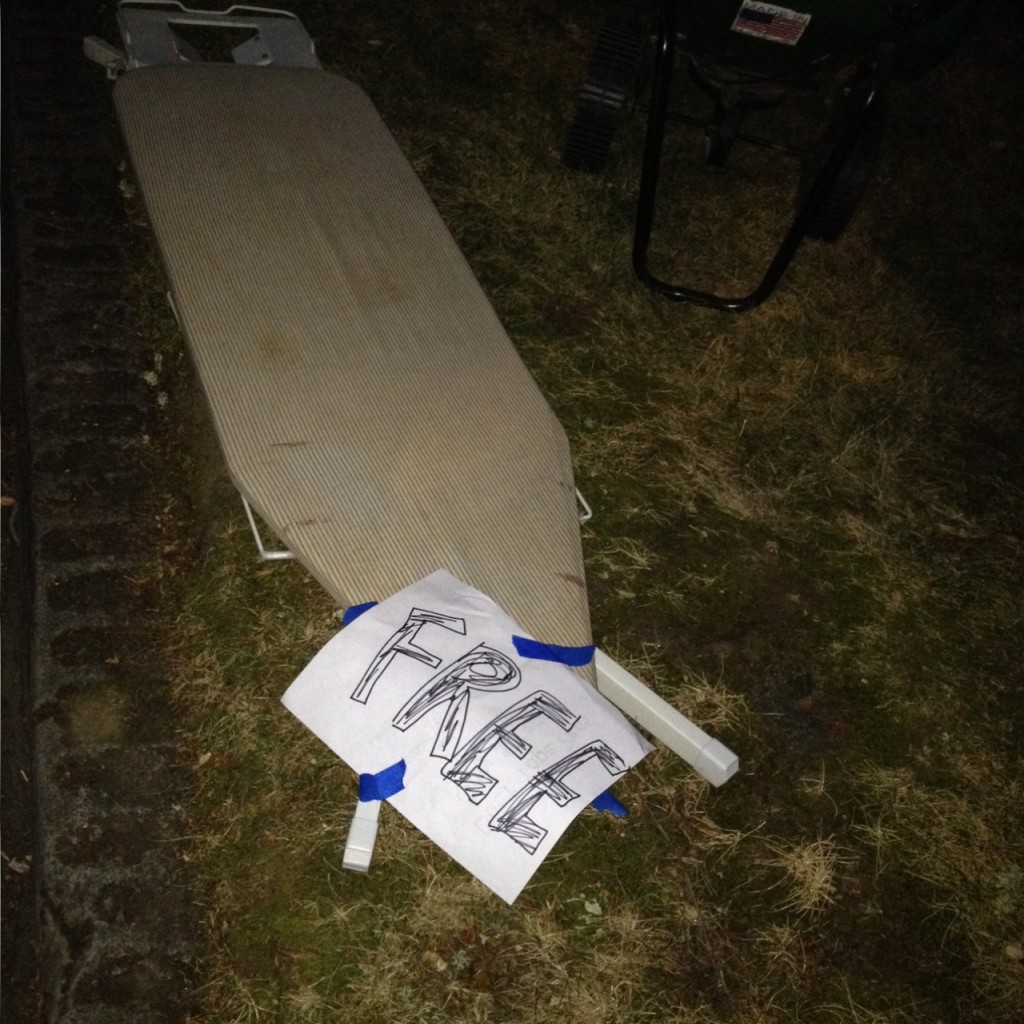 Pile twelve: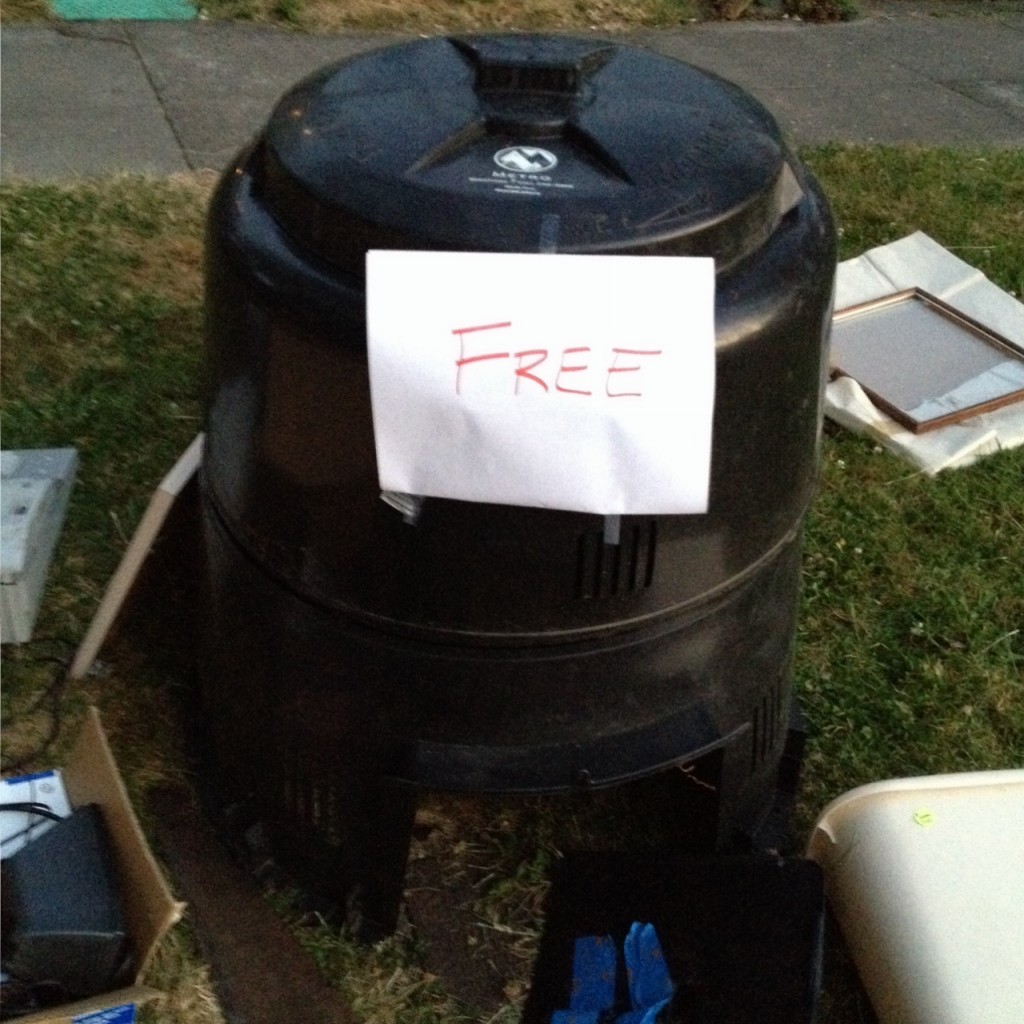 That's right. A dozen piles/boxes/whatever of free useful garage sale leftovers. All free for the taking.
What did we bring home? well, you'll have to tune in tomorrow to see our haul.
Portland's free piles, they're out of control!
Katy Wolk-Stanley
"Use it up, wear it out, make it do or do without."