Like Kim Kardashian, I enjoy a good selfie. You know . . . full makeup, arm raised high, lips formed into a duck face and my arms squeezed together for optimum cleavage. No, wait a minute . . . that's not it at all! I like a good clothesline selfie, which is an entirely different beast!
Just me standing in front of my family's laundry, which hangs from my humble yet functional clothesline. Allowing evaporation to take the place of a energy draining appliance.
I like to think of it as elevating the mundane into something fun, something to feel proud of!
Let me show you a few of my Instagram #ClotheslineSelfies. Here I am in front of some towels! Yes, they get stiff, but I like to think of it as a big loofa. A fancy spa treatment.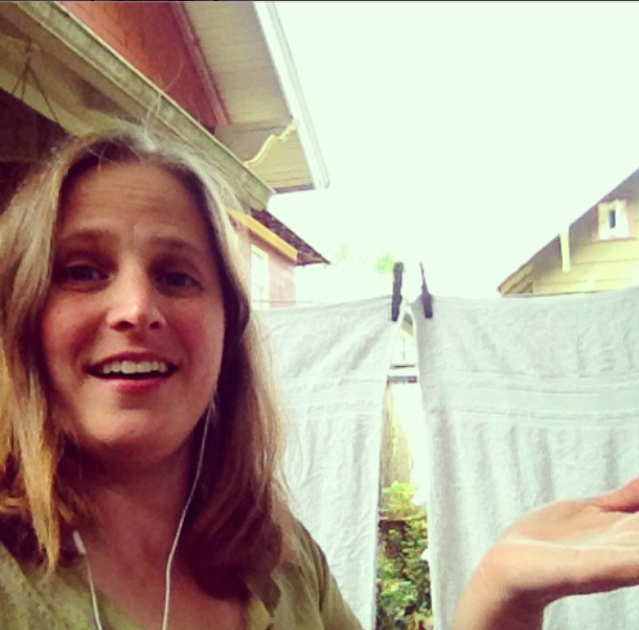 Please enjoy the underwear hanging on the line. No shame in it. We all wear underwear, well . . . except for Lenny Kravitz. But my thrifted leather pants may split at any moment, so I try to remember my underwear.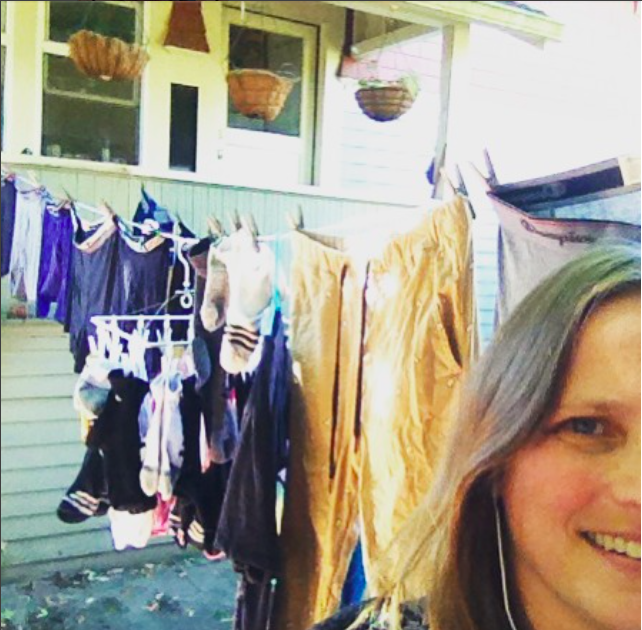 I set up my Ikea drying rack for cloth napkins here, which I say calls for a Barbara Walters-esque filter.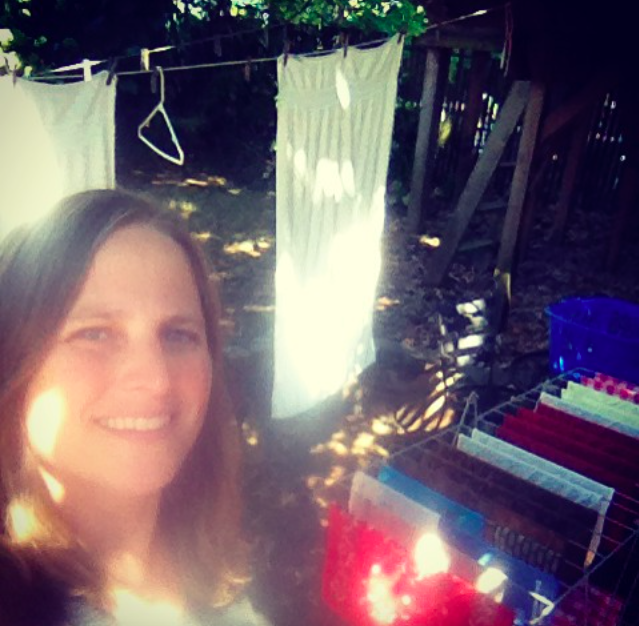 My clothesline is no stranger to soccer jerseys, even those of entire teams!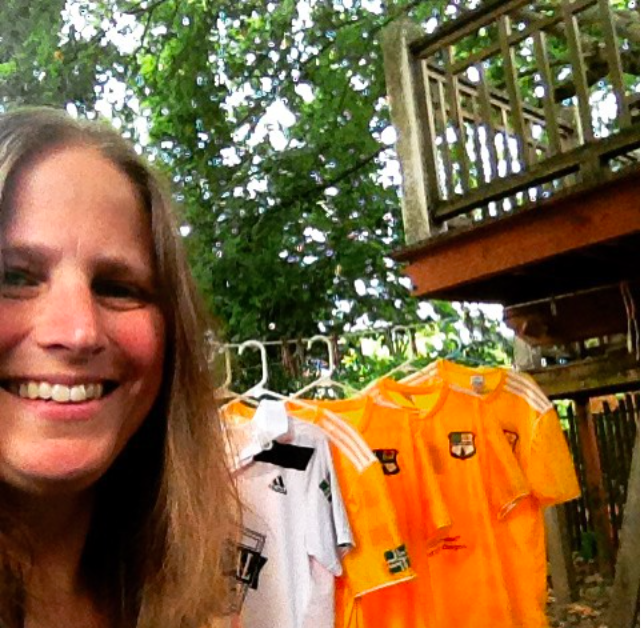 I wash our duvet cover pretty frequently, as it's the favorite shedding spot for our two black cats.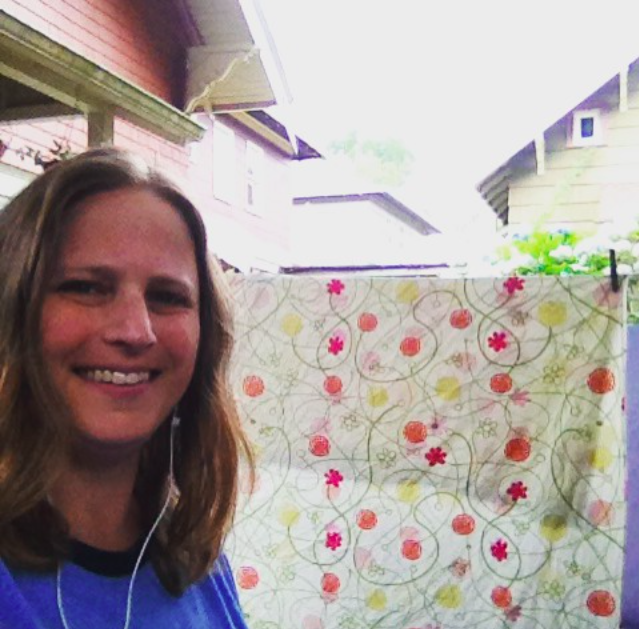 Here's a free duvet cover which I snagged (and then sold) from a garage sale leftovers pile.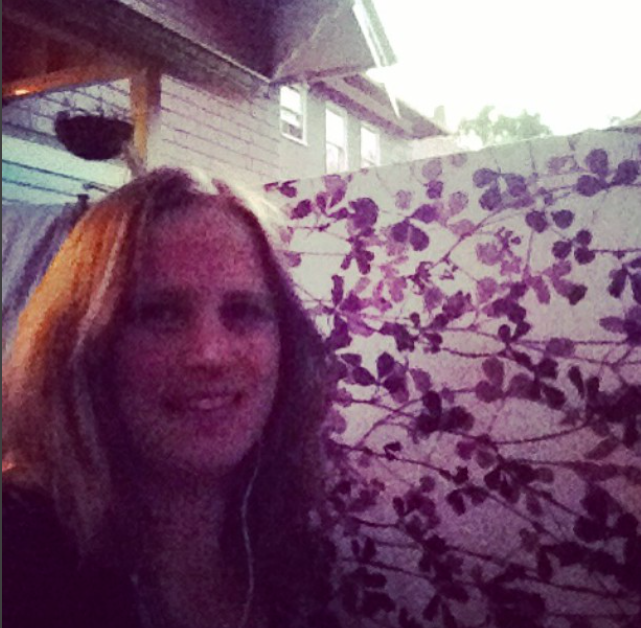 I absolutely adore the smell and crispness of clothesline dried sheets. The laundry industry has tried to duplicate the scent in their laboratories, but you and I both know that they'll never succeed.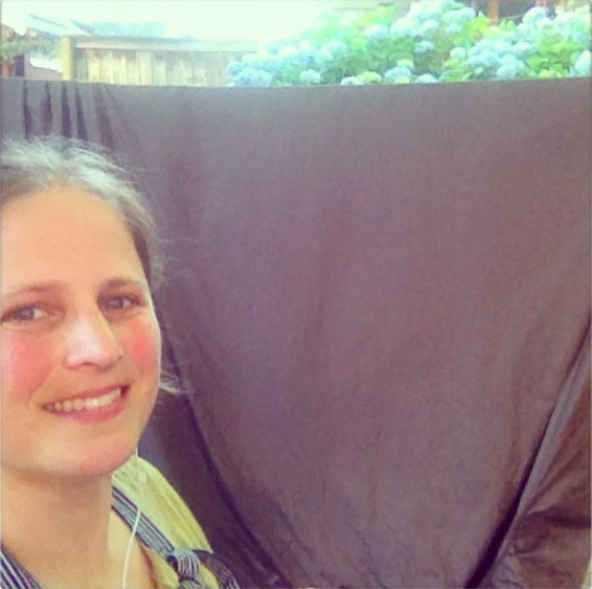 You may notice that my towels are all the same color. Yup, we only own six good towels, which should last forever as long as I dry them in the sun.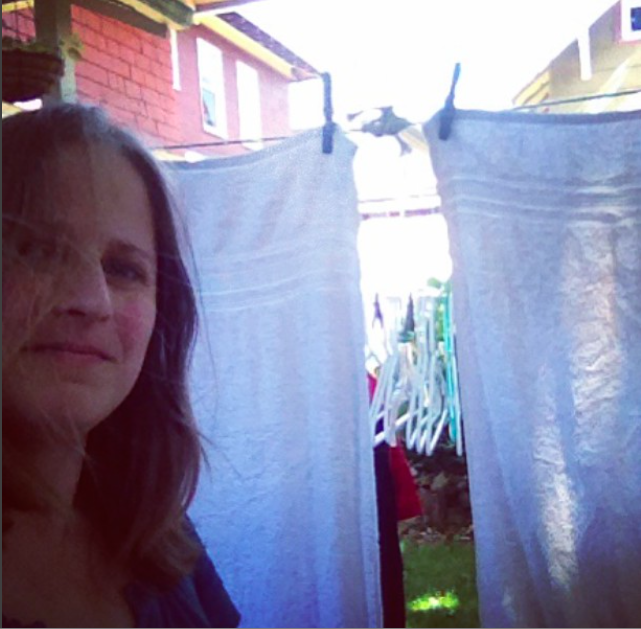 We don't own a lot of sheets either.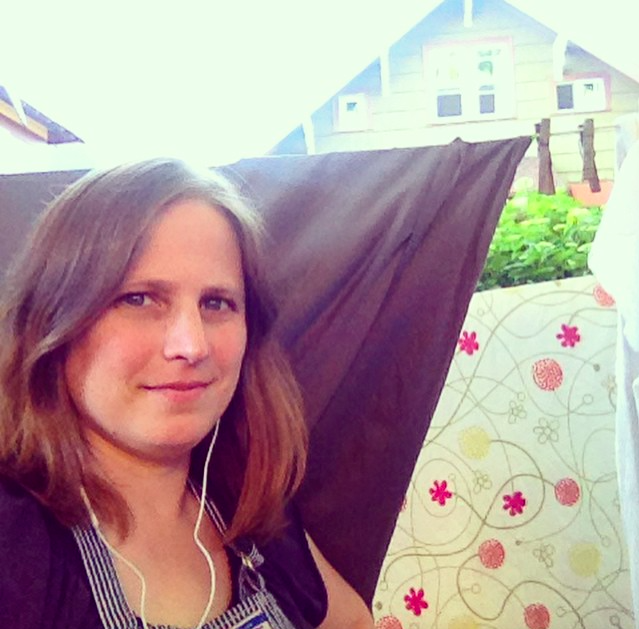 I'm not sure how I got my son to agree to pose clipped to the clothesline. But I'm really happy that I had the sense to photograph this moment in time.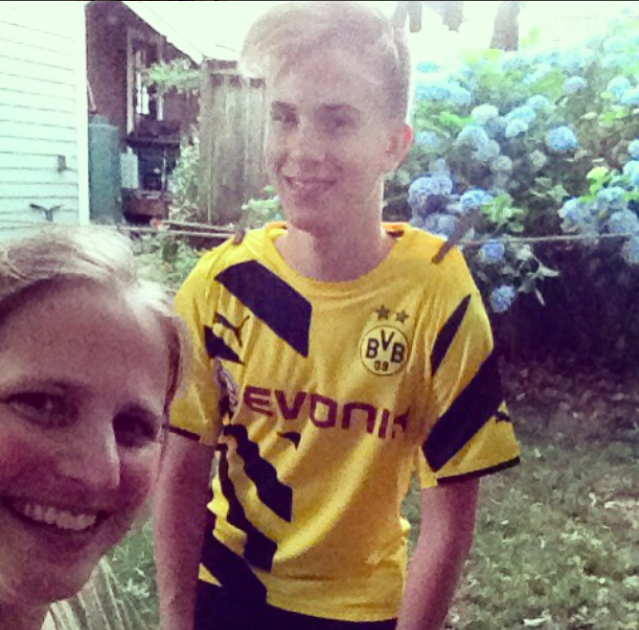 Here's what I want from you. I want your clothesline selfies for a future blog post. You can either e-mail them to me at nonconsumer@comcast.net or tag me on Instagram as @nonconsumer. Or you could even share them on The Non-Consumer Advocate Facebook group. However you do it, I want to see your clothesline selfies!
Cleavage optional.
Katy Wolk-Stanley
"Use it up, wear it out, make it do or do without."
Click HERE to follow The Non-Consumer Advocate on Twitter.
Click HERE to follow The Non-Consumer Advocate on Instagram.
Click HERE to join The Non-Consumer Advocate Facebook group.
Click HERE to follow The Non-Consumer Advocate on Pinterest.