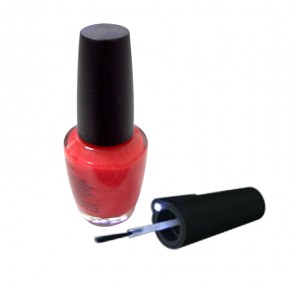 When I was growing up, I was dead mortified by my mother's tendency to chat up any and all strangers. Shopkeepers, fellow public transport passengers and pretty much anyone who had the audacity to wait in line with us got the same friendly treatment.
Fast forward thirty-some years and I find that I do the same thing. I hadn't really given much thought to this proclivity until I read Gretchen Rubin's The Happiness Project, which lists talking to strangers as one of her paths to happiness. Will talking to strangers help me to become a happy and fulfilled person?
I was midway through reading The Happiness Project when I took my son to Costco as part of our buying prescription glasses adventure. The woman who waited on us had the most elaborate and dazzling manicure. Not only were her fingernails painted with swirly sparkles, but each nail had an imbedded rhinestone. I was having a hard time focusing on the task at hand, (I'm easily distracted) and complimented her spectacular fingernails. This brought about an elaborate story of how she had worked most of her adult life in a bakery, which meant she couldn't wear acrylic nails. But the addition of carpal tunnel syndrome meant the end of that career and the beginning of work as an optical assistant, which opened up an entire new world of nails as an artistic canvas.
My 14-year-old son was less enthused. I saw in his eyes the same look I used to wear when my mother embarked on long conversations with complete strangers. We had come full circle. However, this was very much a teaching moment, and my son and I did have a somewhat lengthy conversation about how this woman with her fancy fingernails and big poofy hairdo was someone that I normally would not have a chance to talk with. And that five minute conversation back there? It gave me a chance to see life through her eyes for a few minutes.
Was I happier? It's hard to say, as happiness is hardly a concrete and measurable entity. But I definitely do have a small flutter of pleasure in the recollection of this conversation. And yes, I was a little bit disappointed that this woman was not working the day that my son and I went to go pick up his glasses. I had been looking forward to seeing if she had a new manicure.
Do you talk to strangers, and if so, do you feel like it's part of the big picture of your happiness? Have you ever made a friend that started out as talking to a stranger? (I can think of a number of my mother's friendships that started this way.) Please share your thoughts in the comments section below.
Katy Wolk-Stanley
"Use it up, wear it out, make it do or do without"