With a 1914 fixer-upper, my remodeling and and decorating to-do list never ends. Paint this, rebuild that and more than anything try to not let it take over my life. It's expensive, time consuming and often mentally draining.
However, there are those occasional home improvement projects that take an hour or so and cost the same amount (or less) than a schwanky coffee drink.
Because a can of spray paint costs $3.50, and that my friends, is enough to paint drawer pulls, my mailbox and a set of doorknob hardware. Specifically a can of Oil Rubbed Bronze spray paint.
I've been less than enthused with my mailbox for awhile. I've put a fair amount of thought into the look for my front porch, and the landlord special black and aluminum mailbox was frankly, pretty ugly. I've kept an eye out for a more aesthetically pleasing one for years without a drop of luck. However, I recently realized that I could simply repaint it for what I'll term "an inoffensive look." (Seriously, some home decor needs to look fantastic, while others simply need to aim for "inoffensive.")
Here's a Before Picture. Note the lovely Rejuvenation light, (fixture from the seconds department, glass shade from Goodwill) the homemade "No Soliciting" sign and the custom front door: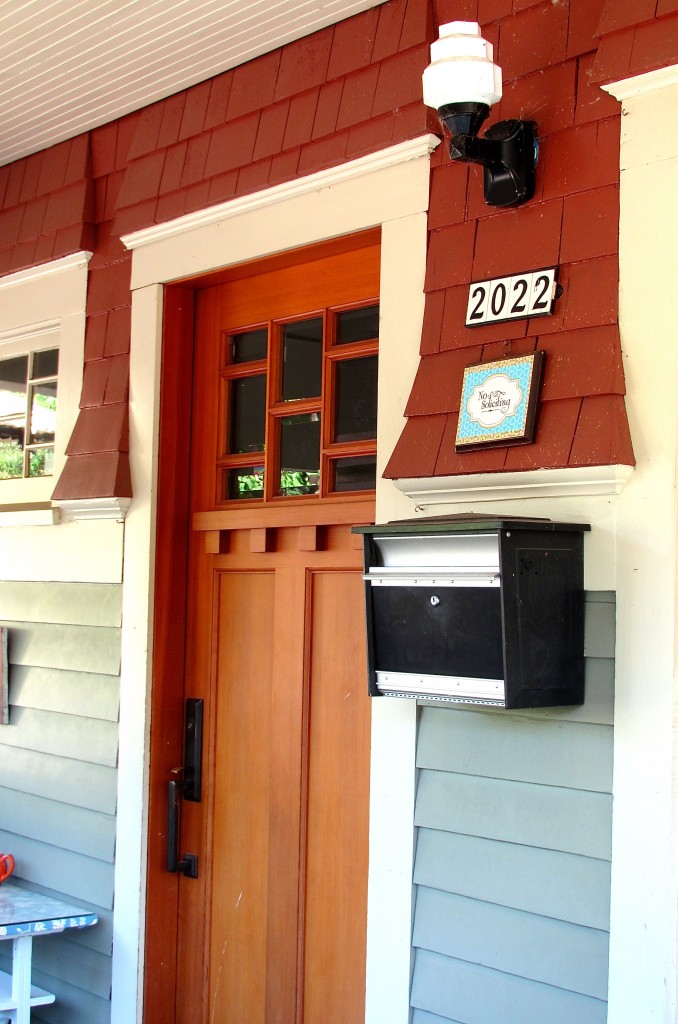 And here's the After Picture.  See how painting the mailbox puts it in context with the rest of the porch?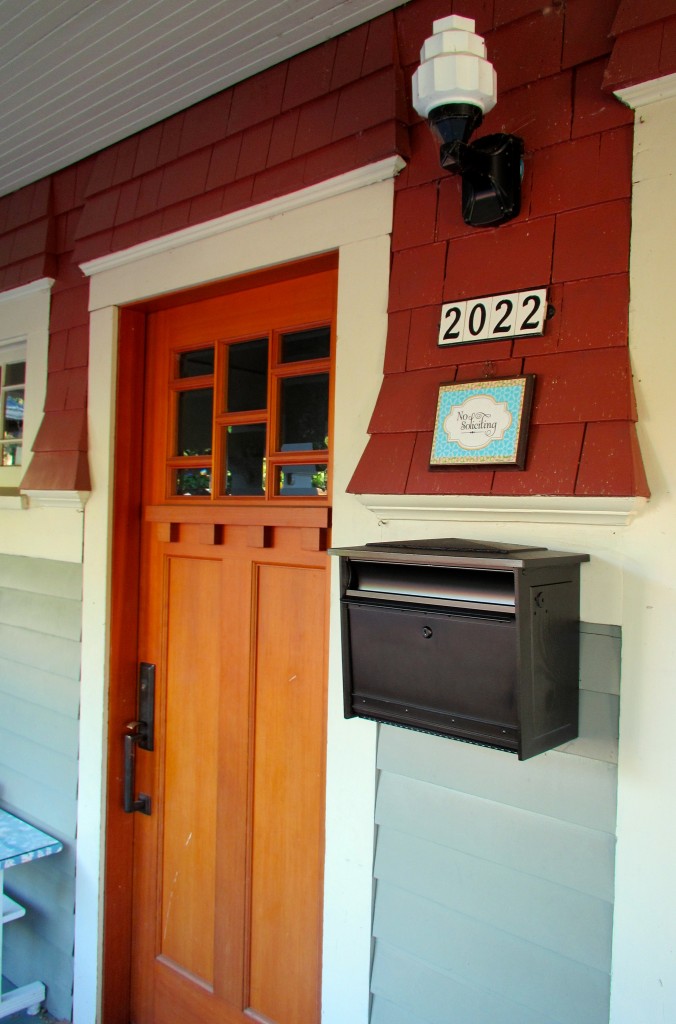 I'm the first to admit that the mailbox has zero Wow Factor, but I do believe that I transformed it from ugly to inoffensive. Which was my goal. Period. (My husband said it looked "army issue," but we're going to ignore that comment.)
And since I was already rocking out with a can of spray paint, I might as well bust out another project at the same time. The doorknob hardware to our spare bedroom was a hodge-podge of three completely different aged metals. It just looked crappy.
How awesome is this look? What, not awesome at all?!
Before:
After: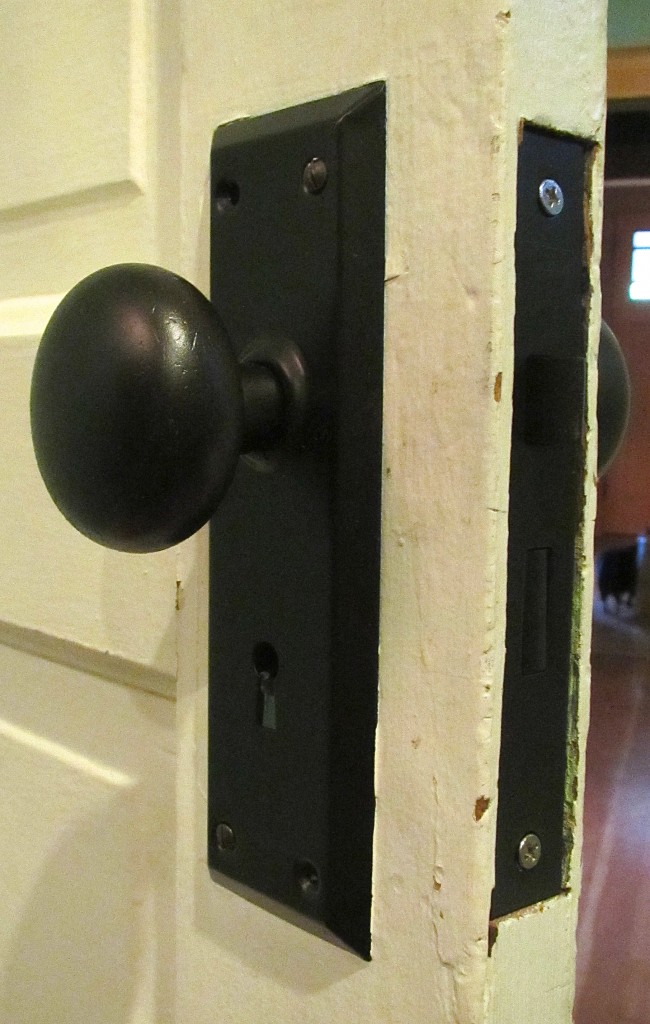 And with the exception of the wrong color screws, the doorknob hardware has achieved my goal of inoffensive. No one will ever compliment it, but it won't grab their attention either.
Check.
Maybe I should start a blog called The Inoffensive Decorator. It would be riveting.
Have discovered the magic that is Oil Rubbed Bronze spray paint yet? Please share any and all paint-it-and-forget-it stories in the comments section below.
Katy Wolk-Stanley
"Use it up, wear it out, make it do or do without"
Click HERE to follow The Non-Consumer Advocate on Twitter.
Click HERE to join The Non-Consumer Advocate Facebook group.
Click HERE to follow The Non-Consumer Advocate on Pinterest.