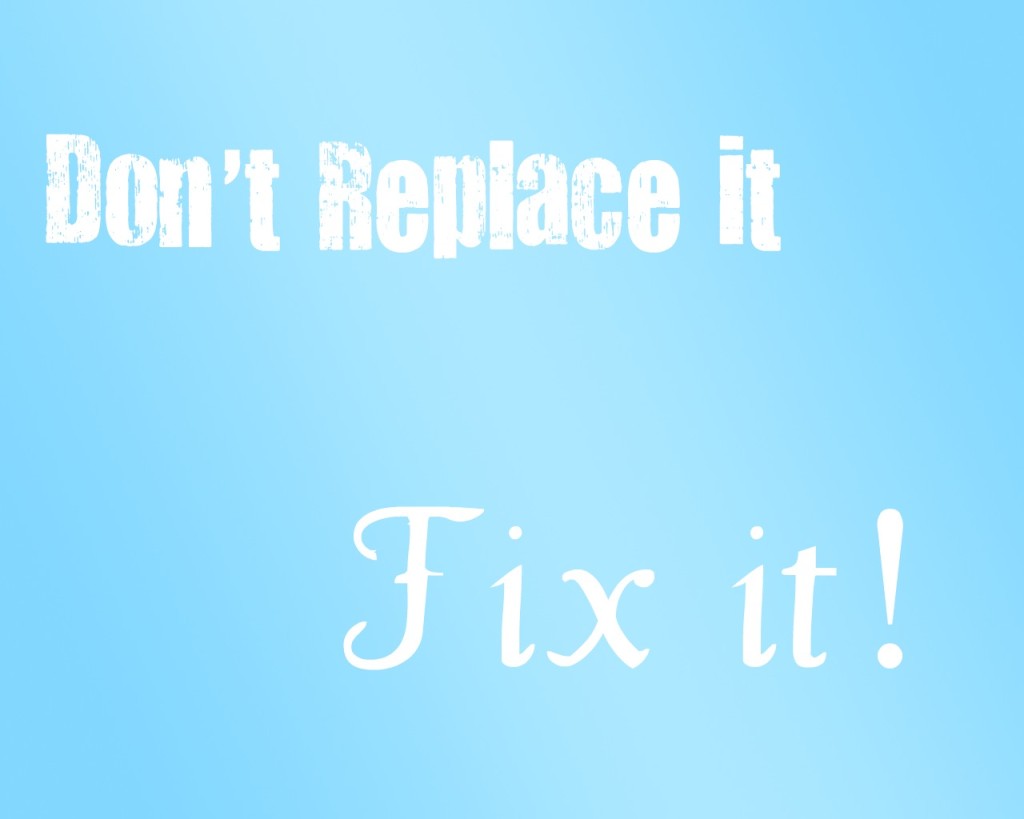 If you own possessions, you're already fully aware of the content decline of everything that surrounds you. Appliances need repairs, clothes need mending and stuff simply needs fixing. But just because your possessions crumble in front of your very eyes doesn't mean that they have to be replaced.
Just the other day, my microwave started flashing and making a burning smell. Needles to say, I unplugged that sucker faster than Katy Wolk-Stanley on half-price Goodwill day a cheetah. My first thought was that the microwave was a goner, but my husband came home and pulled off the flat metallic plate, (called a wave guide cover) which sported a very obvious burnt hole. We very carefully wrote the make, model and model number on the plate and took it to a locally owned appliance supply shop.

To my surprise they sold me an entire sheet of packaging-free mica-like paper/metal. I then traced the shape of my metal plate and cut it out using scissors and slotted it into place. It set me back $22, but there's enough material to make six of these metal plates, so I have enough to repeat this repair until the day I die.

I thought about how most Americans would have freaked out and replaced the entire microwave without even considering this easy fix. (And it doesn't help that many currently manufactured appliances and electronic gizmos are deliberately designed to be unfixable.) Luckily, this was an easy fix, but even if it hadn't been, I still would have tried my hardest to repair before replace.
Whether it's a microwave, a ripped bed sheet, a busted wooden table or even just a lowly sock, it's likely to be fixable. So step away from your big box routine and change your mindset from replace to repair.
If I can do it, anyone can!
Katy Wolk-Stanley