It's time for another Non-Consumer Photo Essay, because sometimes life is simply visual.
I spent a bit of time darning socks today, as my wearable socks selection was getting pretty slim.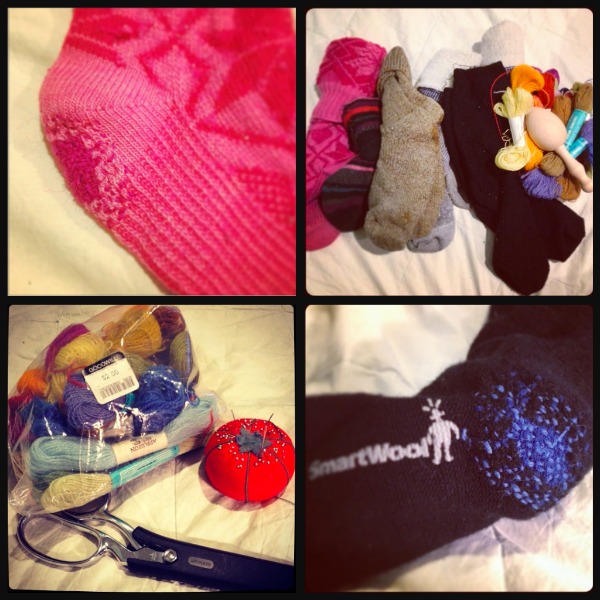 I also dumped everything from my key bowl and relegated the what-the-hell-is-this-one-for keys to a tidy bin in our built-in. Because with three sets of parents who together own six different houses, we are the apparent keepers of the keys. However, we do not require daily access to them all.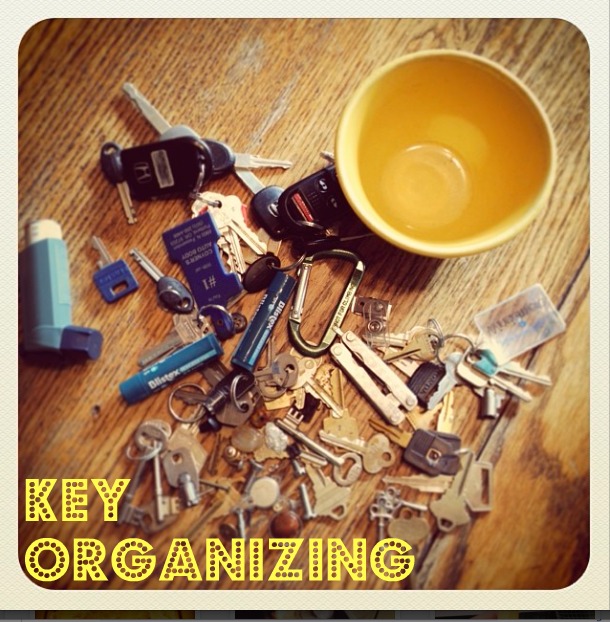 I've now made four different meals from a single free ham that I got through my employer. (Sliced ham with Costa Rican beans, frittata; ham and eggs and calzones.) Tuck diced ham into pizza dough with cheese and broccoli and you have a very family friendly meal.
I did stick the last of the diced ham into the freezer though, as I just couldn't face another ham-based meal.

Did you enjoy the title of this blog post? I cracked myself up with "The Key to Hammy Sock Porn," I think I found a working title for my book! 😉
Katy Wolk-Stanley