Food Stamp Challenge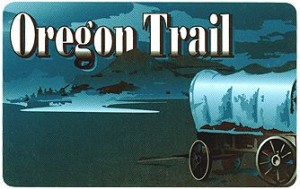 Welcome to the July Food Stamp Challenge, where Non-Consumer Advocate readers attempt to feed their families on the amount they would receive if they were food stamp recipients. Some of us already meet this description, while others do not have to budget for our family's food needs. I am suggesting that participants donate any money saved to their local food bank.
As the July 1st Food Stamp Challenge start date draws near, it's time to pin down the specifics.
How much can I spend?
The SNAP (Supplemental Nutritional Assistance Program) website states that "The average monthly benefit was about $101 per person" which is what I'm going to work with. This number appears to be based on 2008 numbers, but is the most recent info on the website. This number simplifies the challenge, although your state, (Alaska and Hawaii) may have a higher allotment.
The "Maximum Monthly Allottment" is much higher, and is actually significantly more than my family spends per month, including eating out! Here is a chart from the SNAP website:
| People in Household | Maximum Monthly Allotment |
| --- | --- |
| 1 | $    200 |
| 2 | $    367 |
| 3 | $    526 |
| 4 | $    668 |
| 5 | $    793 |
| 6 | $    952 |
| 7 | $ 1,052 |
| 8 | $ 1,202 |
| Each additional person… | $150 |
What is included within that amount?
Foods for the households to eat, (bread, cheese, meat, cereals,etc.) Seeds or plants who produce food for the household to eat.
What is NOT included in the amount?
Paper products, alcohol, pet food, vitamins and medicine, soaps, household supplies, hot food, food to be eaten in the store.
Can you glean produce from public areas or do some urban foraging as part of sticking to the food bank budget?
Absolutely. I encourage participants to get creative about food rescue and alternate means of food "shopping."
Do I have to donate to my local food bank in order to participate?
No. Although I am going to donate any money saved beyond my normal monthly food budget, you can choose to participate in any way that feels right to you. (Note — I spent $350 for the month of June last year and donated $100 to The Oregon Food Bank.)
What if I Qualify for WIC? (Women, Infants and Children)
The Oregon WIC website states that "WIC vouchers provide an average of $44 in nutritious foods to each participant monthly." Those served by WIC are pregnant women, breastfeeding women whose babies are 12 months or less, non-breastfeeding women whose babies are six months or younger, and infants and children under five years old.
You can add this amount to your monthly food stamp challenge if you meet these criteria.
Confused yet?
$101 per person for the month is the amount that I set. Although it is only the "average amount" a food stamp recipient receives, it feels right to me.
For my family, this adds up to $404 for the month of July.
I am going to withdraw this amount from my checking account and only buy food from this stash o' cash. I will give some to my husband to simplify things for him. (The poor guy is awfully worried that he'll be uncomfortably deprived!)
The SNAP website has a helpful frequently asked questions page if you're craving more information.
Please e-mail me at nonconsumer@comcast.net with any additional questions concerning the July Food Stamp Challenge.
Now, let's plan some delicious, healthy and inexpensive meals for July!
Katy Wolk-Stanley
"Use it up, wear it out, make it do or do without"