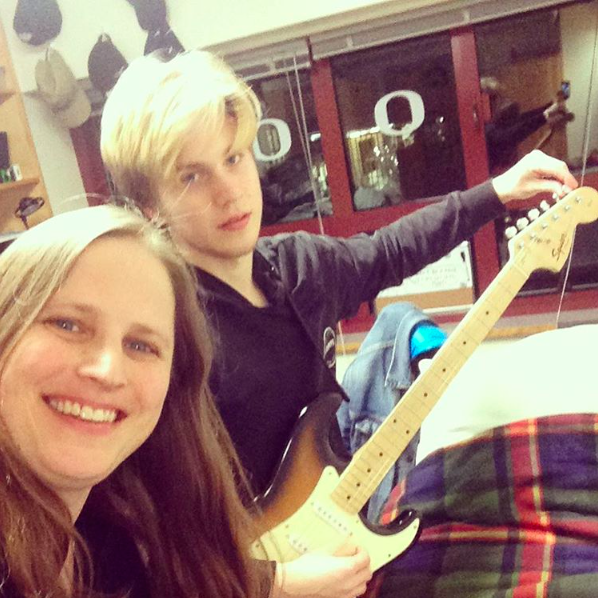 After a weekend of iced over roads, I finally drove my younger son back to college. He had to switch dorm rooms, which unfortunately means he's now in a teeny tiny room as opposed to the 3-person room that he'd been sharing with a single other roommate. We'll get a small refund as a result.
I found a nickel on the ground in the housing office and a penny on the ground outside of Trader Joe's. Hey, that college tuition is not going to pay itself!
I batched errands while running my son to college which included Dollar Tree, (pinto beans, white beans, salt and garlic powder) Trader Joe's, (nothing but toilet paper) and Costco (cat food, yeast and gasoline.) After three days of barely leaving the house, it felt good to be out, about and semi-productive.
My son and I ate dinner in the dorm cafeteria using his meal plan points. All classes had been cancelled yesterday due to the icy conditions, so I knew he'd have extra points on his card. I brought a travel mug which I filled up with coffee for the two-hour solo drive back home. I gotta say that college food is a million times better now than when I matriculated back in the mesozoic era.
I updated our budget, (which is key to deliberate spending) I answered a couple of short surveys on Swagbucks*, I proposed a couple of Clark Howard article ideas and got one new assignment, I'm cleaning one of my mother's guest cottages tonight, I'm wearing my recently darned socks, I'm cooking navy beans in the crock pot for soup and I didn't buy a Lear Jet or a tacky AF gold plated apartment in the sky.
Now your turn. What frugal things have you been up to?
Katy Wolk-Stanley
"Use it up, wear it out, make it do or do without."
Click HERE to follow The Non-Consumer Advocate on Twitter.
Click HERE to follow The Non-Consumer Advocate on Instagram.
Click HERE to join The Non-Consumer Advocate Facebook group.
Click HERE to follow The Non-Consumer Advocate on Pinterest.
*Oh yeah, this is an affiliate link. But hello . . .  it's for Swagbucks which is free money!