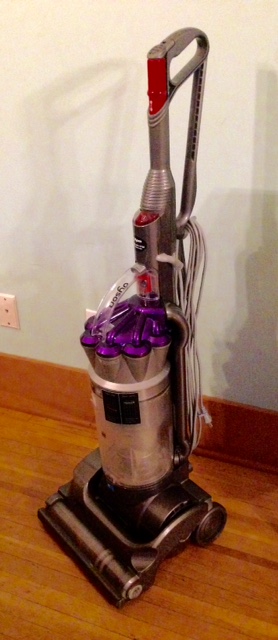 I sold my thrifted Dyson vacuum cleaner through Craigslist, making a tidy $100 profit. Now that I know how to crack open and clean the "cyclone"  I can start keeping an eye open for more of them to flip. #collegefund
I did a grocery store run this afternoon and was able to buy three bags of groceries for only $28 by taking advantage of sales, (eggs and cheese) and choosing basic ingredients and inexpensive staples such as bananas, apples, zucchini and carrots.
I watched the third episode of Victorian Slum House through my Roku box. I lived in London for three years throughout my childhood and have a soft spot for the city. Seeing how slum dwellers lived in the late 19th century gives an important perspective to modern day life.
I finished up a Clark Howard article that's been sitting in my drafts folder since last week. I have a nice chunk of time off from the hospital and plan to use it to work through more paid writing. (To clarify, I'm not taking time off from work, this week's schedule just happened to connect more consecutive days off than normal.)
I didn't buy a Lear Jet or a vulgar gold-plated apartment in the sky.
Now your turn. What frugal things have you been up to?
Katy Wolk-Stanley
"Use it up, wear it out, make it do or do without."