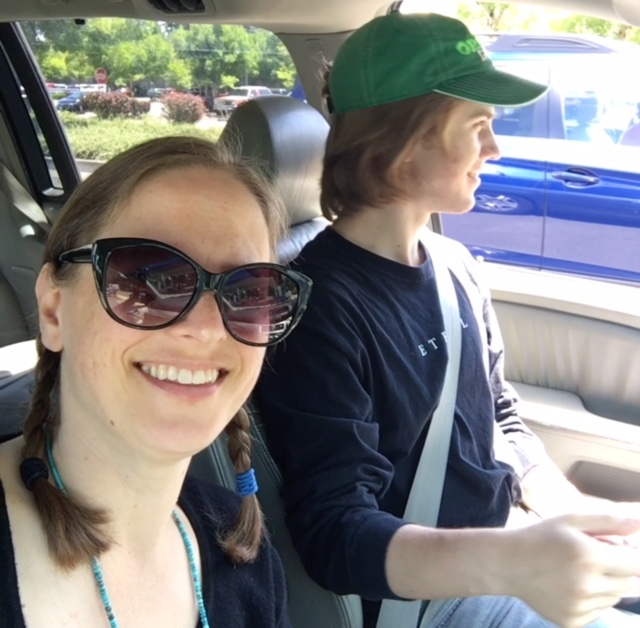 My son and I drove down to Eugene to complete the move out from his apartment, sign new lease paperwork and then indulge in a deep cleaning session. To say it was cathartic to clean a carpeted space that hadn't seen the likes of a vacuum cleaner since September would be a massive understatement. (Remember the episode of Friends where Monica showed up to clean the apartment of Ross' ex girlfriend? I definitely channeled my inner Monica for this task.)

To leave a rental apartment as clean as possible is an important frugal act, as many landlords will charge you for any actual or perceived damage to the property. Needless to say, I took photos of the rooms after we'd completed our cleaning session.

I renegotiated my son's lease and was able to get a $300 kickback, even though we'd passed the official deadline for this bonus. I also successfully bargained against a rent increase and was able to arrange a ten month lease for the same monthly price as a twelve month lease. (Don't want to pay for a summer apartment that we're not occupying!)

This may sound like some kind of sorcery, but all it took was to ask for the bonus and to say the sentence, "I'd rather not have the rent go up, is there any wiggle room on that?"

Like any negotiation, the key was to kind and patient. Nobody does a favor for a jerk.

We're back on budget lockdown due to my daughter's summer college expenses being significantly higher than I anticipated. (She's taking two final classes to complete the requirements for her bachelor's degree.) However, I enjoy a financial challenge. My son and I stopped into the Albany Costco for snacks after gassing up the minivan. I filled up on random free samples and he enjoyed a $1.50 hot dog. We didn't get a chance for dinner until around 9:30 P.M., which ended up being a $5 Little Caesar's pizza to share. Not the healthiest day, but our home diet is usually nicely balanced. Sometimes cheap wins the day to support big picture goals.

– I sold a Eckhorn Stressless ottoman for $100 that I'd picked up at a Goodwill outlet for $5, (It took awhile to find a buyer, but it was too good a deal to pass up.)
– I filled our reusable water bottles at home and was able to decline the offer of bottled water from my son's leasing agent.
– I picked up some $1 produce from the scratch-and-dent section at Fred Meyer. This included two heads of cauliflower, a bag of zucchini and a container of strawberries. Might actually make up for all the pizza.

I didn't buy a Lear Jet or a vulgar gold plated apartment in the sky.
Now your turn. What frugal things have you been up to?
Katy Wolk-Stanley    
"Use it up, wear it out, make it do or do without."