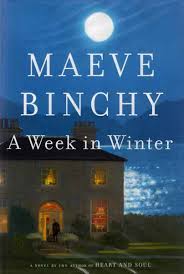 I took my sons downtown for much begged-for hair cuts. The woman who cuts their hair used to be in the neighborhood, but she sadly relocated her business. Parking downtown is both irritatingly A) difficult and B) expensive, so we drove halfway and then walked over the bridge and then over to the barbershop.
I donned my "Katy The Cleaning Lady" cap last night and cleaned one of my mother's guest cottages between tenants. (Anyone out there remember those ads? They were most unwelcome to me throughout my already mortifying middle-school years.) As always, I brought home the still-usable food. Sadly, it was only a half-gallon of organic milk. But you know I snagged it anyway.
I hung two loads of laundry on the clothesline yesterday.
I am listening to a library audiobook, (Maeve Binchy's A Week in Winter") and also reading a reading a library book, (Janet Evanovich's "Something or Other, a Number.")
I brought very dull leftovers to work on both Friday and Saturday. They filled me up, and somehow I survived. Plus it saved me from spending money while at work, (an oxymoron if there ever was one) and from having to spend my precious 30 minute break walking to and from the cafeteria.
Now your turn. What frugal activities have you been up to?
Katy Wolk-Stanley