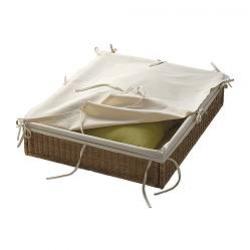 It's no secret that I've been working hard to declutter my enormous five bedroom, one bathroom house. This has been a seemingly never ending task, not to mention gut- wrenchingly exhaustive. Because anyone who tells you that objects do not hold emotional meaning is full of crap. A stuffed animal is not just a stuffed animal. It belonged your adorable preschooler, who once dragged it around every day and sucked on its ears. Never mind that your once adorable four year old now shaves, eats more than Andre The Giant and is more rugged than adorable. That object is still imbedded with a giant emotional anchor.
But I've been able to talk myself down from this proverbial rooftop, and I'm now able to part with all kinds of emotionally taxing items. Toys, books, dress-ups. They all get the Craigslist/Goodwill treatment. And I'm a better person for it.
But there is still a category of belonging that tugs at my illogical heart strings and that is things I paid too much for. Case in point is this stupid underbed Ikea basket that I paid $25 for at a thrift store. Granted, this huge lined basket costs $50 new, but I spent a gift certificate I received as a Christmas present on it, so not only did I overpay, (and remove the price tag so it was non-returnable) but it was my *Christmas present* from my sainted mother. And guess what? The damned thing doesn't fit under my damned bed.
I tried putting it on Craigslist, but no one wanted it. So there it sat, cluttering up my living room for at least a month, mocking my inability to part with this brief but expensive lapse in judgement.
I am fully aware that $25 is not that large an expense, even to me. But the regret that hitchhiked onto this inanimate object was priceless.
I finally decided yesterday that I would bring it by the hipster consignment store in my neighborhood, and if they didn't want it, then it would get a one way ticket to Goodwillsville. Sadly, the store was not open when I stopped by. So what did I do? I gave it to my mother, who thought she should be able to use it in one of her guest cottages.
The basket is out of my life, but it's still occupying a place in my mind that should be devoted to charitable works and world peace. I don't feel satisfied with how I dealt with the basket. I made getting rid of it too complicated. I should have just put it on Freecycle and let someone else get some use out of it. But no, I felt like I should get at least some of my money back.
Are you holding onto items that you paid too much for, even though they are now essentially worthless and drag you down whenever you see them? Please share your thoughts in the comments section below.
Imperfectly yours,
Katy Wolk-Stanley
"Use it up, wear it out, make it do or do without"