I find it very relaxing to gaze upon aspirational photos of hyperorganized pantries, with their matching clear storage and perfectly staged contents. I'm fully aware that these photos are staged within an inch of their lives, but that doesn't dull my lust for the perfectly organized pantry. Like Khloe Kardashian.
Problem? My house doesn't have a pantry. So I store jars of bulk purchased food on top of the fridge and over the stove. Plus, my budget for an aesthetically pleasing pantry is bubkis.
So I shop at Le Yellow Bìn. 

As well as Le Goodwill, which recently offered up these 44¢ half-gallon jars. (Used my 10%-off senior discount, bay-bee!) A perfect addition to the three I'd thrifted on earlier visits.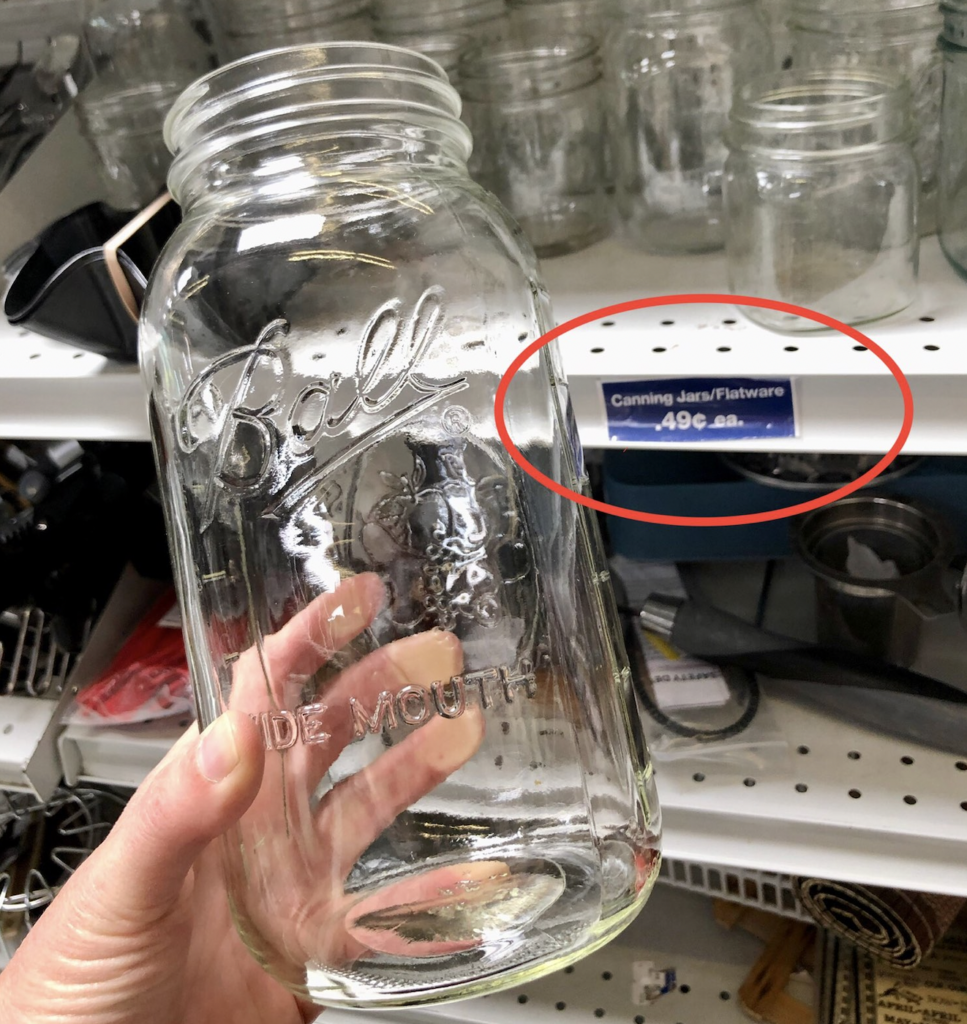 Especially since it turns out that the mason jars paired perfectly with the sweet vintage Hills Bros. lids I scavenged last month.

This prompted a chain reaction of me pulling everything out of this cupboard to clean and reorganize. A couple things got tossed, (is corn syrup normally a solid?) but it was mostly a process of grouping like items. Which pleases my animal brain.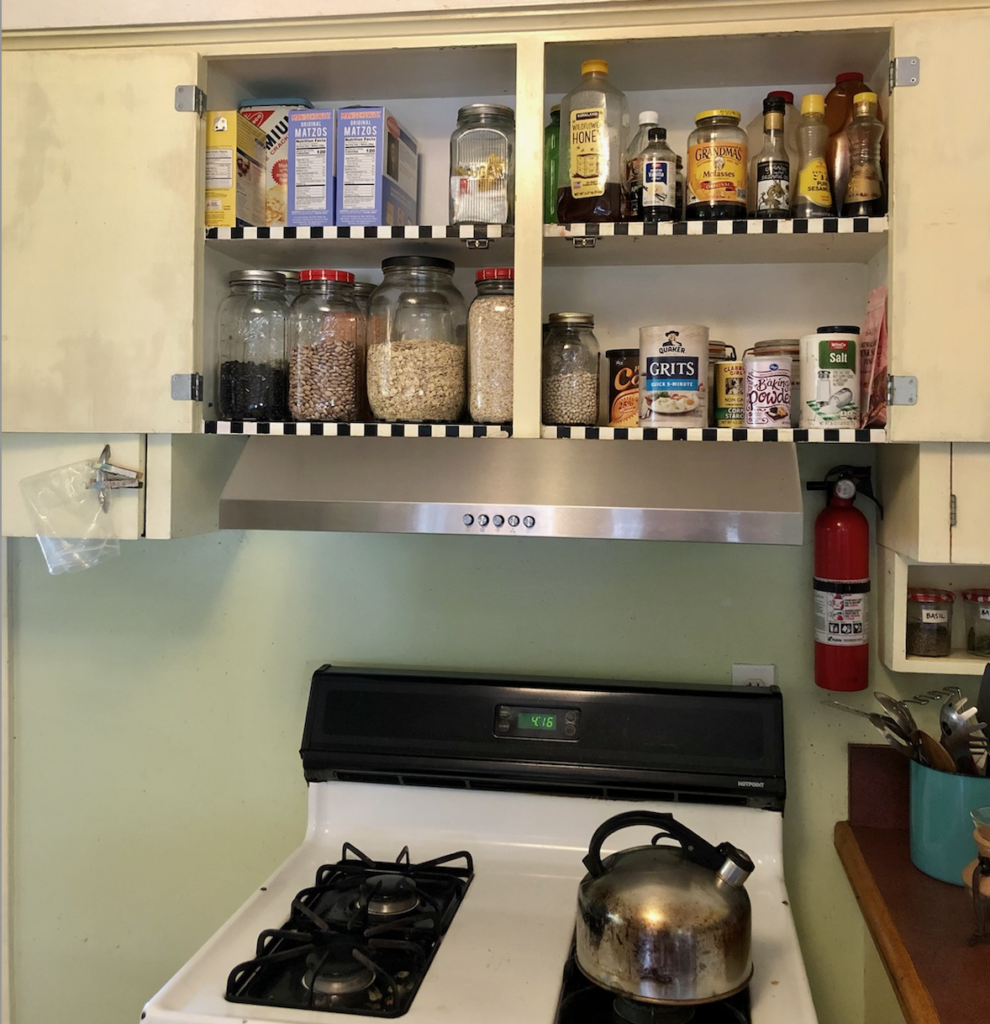 All for 88¢! Although let's be honest, Khloe Kardashian doesn't need to worry about me besting her in the "Fanciest Pantry" contest.
Katy Wolk-Stanley
"Use it up, wear it out, make it do or do without."
Click HERE to follow The Non-Consumer Advocate on Instagram.
Click HERE to join The Non-Consumer Advocate Facebook group.