I think of myself as the Supreme Mistress of Stain Removal™, but there's always that one Lady Macbeth magnitude stain that resists my labors. Such was this mark on my porch rug. (It's the curb scavenged rug I painted in 2015.) The stain is a knocked over can of walnut tinted teak oil while refinishing a thrifted wooden credenza and it turned out that the tarp I'd so carefully spread out had a hole in it.
Damned spot!

No real harm, no one was hurt. I fruitlessly scrubbed at it with Dawn detergent and Oxyclean and then turned the power washer on it; and then finally yesterday I painted a big fat dumb leaf over it.
First step was to draw and cut out a general monstera leaf template.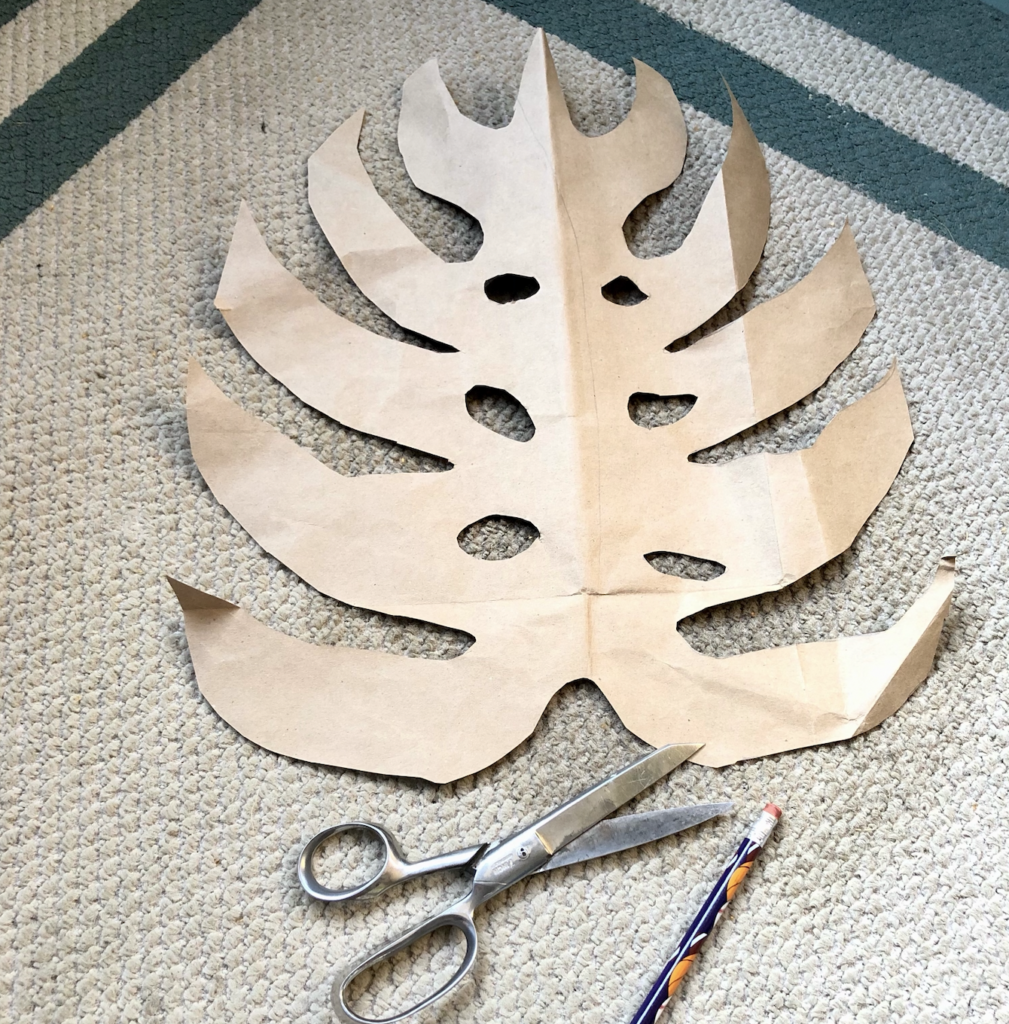 I then drew around it with a Sharpie.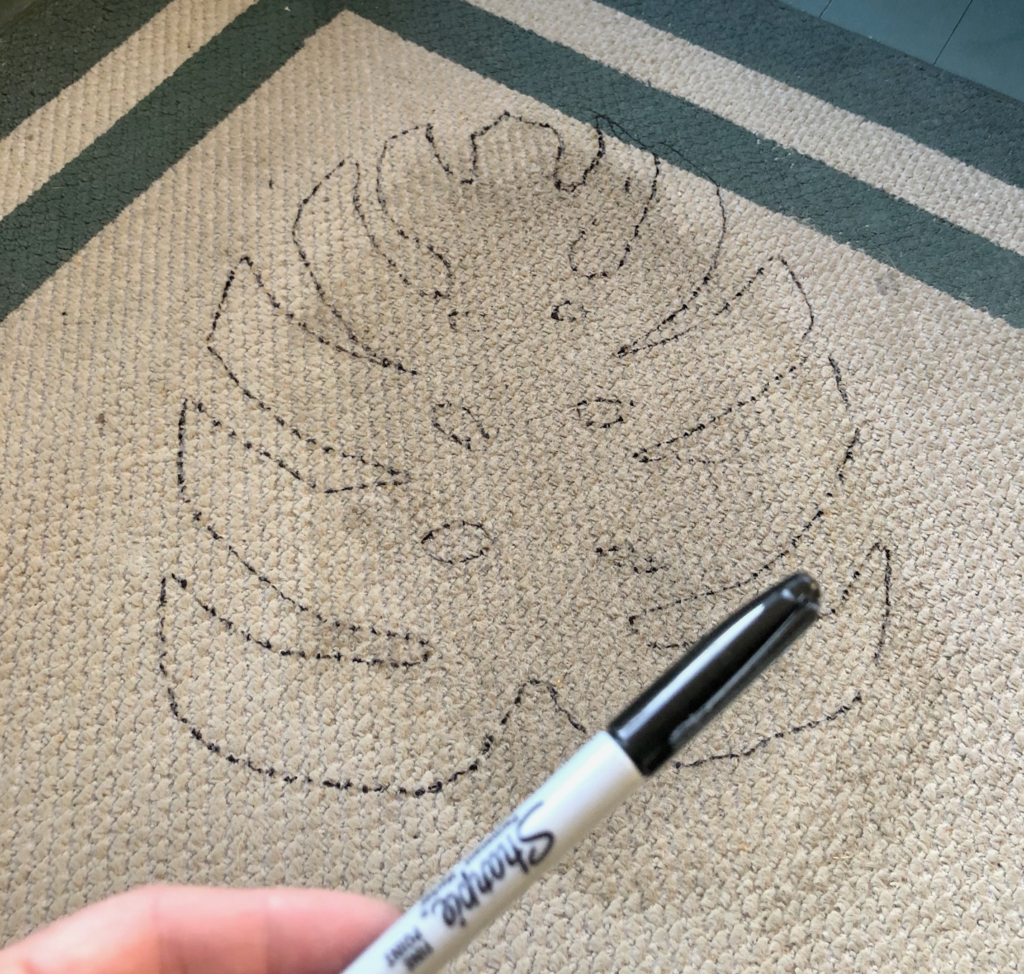 I still had the green wall paint in the basement from the original project, (which was leftover from painting our entryway.) I stirred it up and tried not to be too precious about the project.
I played with the pattern a bit to make sure it wasn't too symmetrical and even added a small stem. Is it perfect? Nope! But is it cuter than a big blotchy stain? Absolutely it is!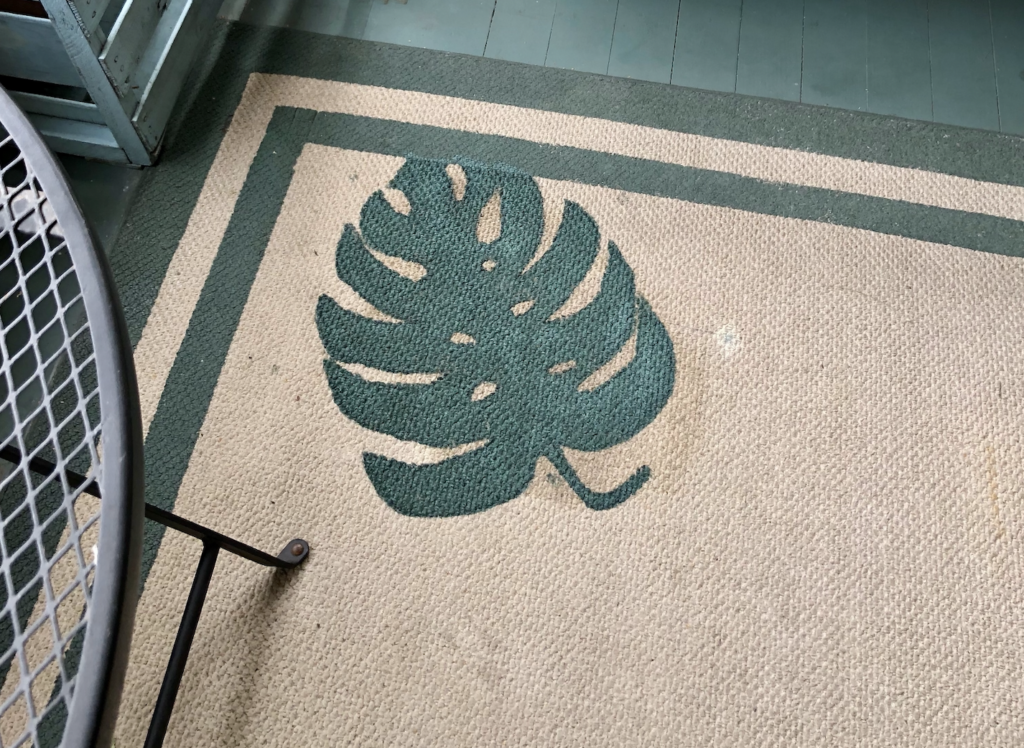 I think it's a sweet addition to our front porch, and for the low price of $0.00 it's a certified bargain!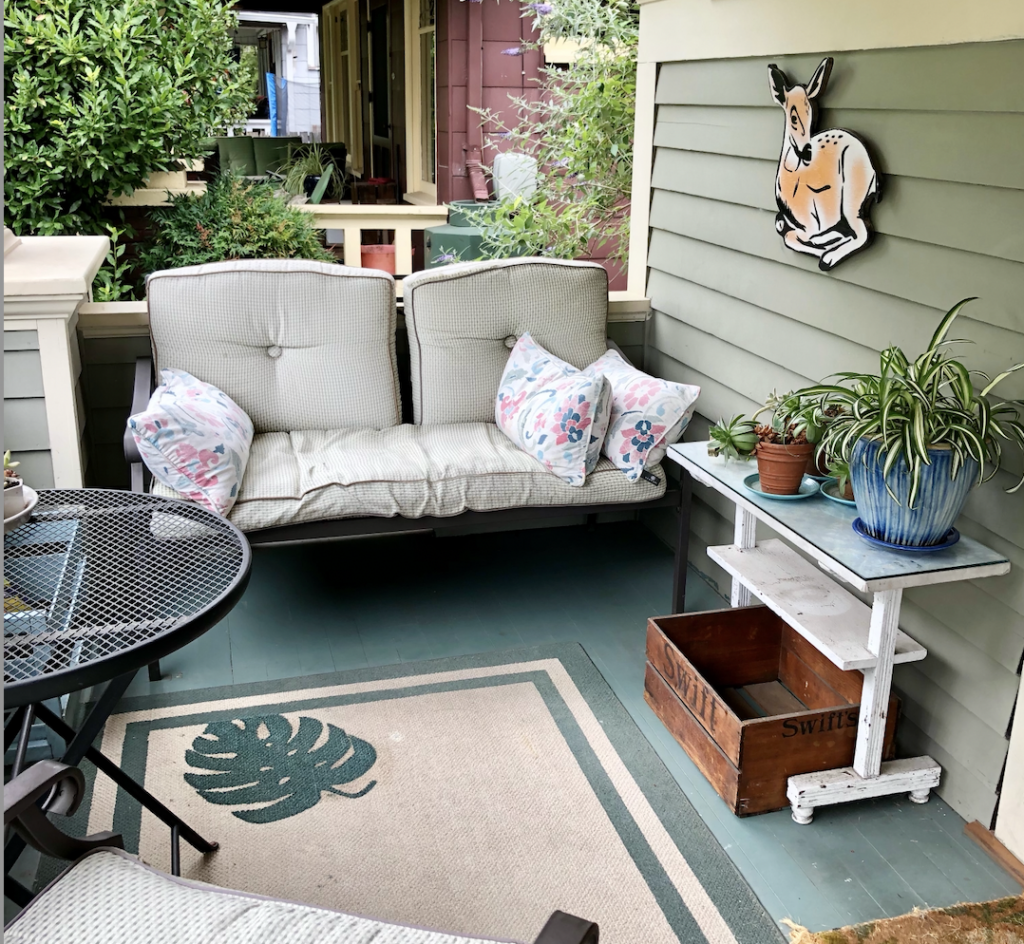 Katy Wolk-Stanley
"Use it up, wear it out, make it do or do without."
Click HERE to follow The Non-Consumer Advocate on Instagram.
Click HERE to join The Non-Consumer Advocate Facebook group.