This blog post is sponsored by Goodwill Industries of the Columbia Willamette.

I'm super picky about the stuff that gets to live in my home. It needs to be the utmost of quality, but also cost next to nothing. Not an easy task, which is why almost everything in my house is sourced from Goodwill.
However, sometimes these purchases need elbow grease to bring them up to snuff — especially when it comes to furniture. So when I spied this midcentury Broyhill credenza at the Goodwill Outlet I knew it met my strict criteria.
Classic style? √
Durable quality? √
Under $20? √
I think I shelled out $12.99, but since I bought it in July of 2017 the details are a bit fuzzy.

I immediately got to work, grabbing a jug of stripping gel from the basement, which is the fun part as the task of scraping off gooey paint is bizarrely satisfying.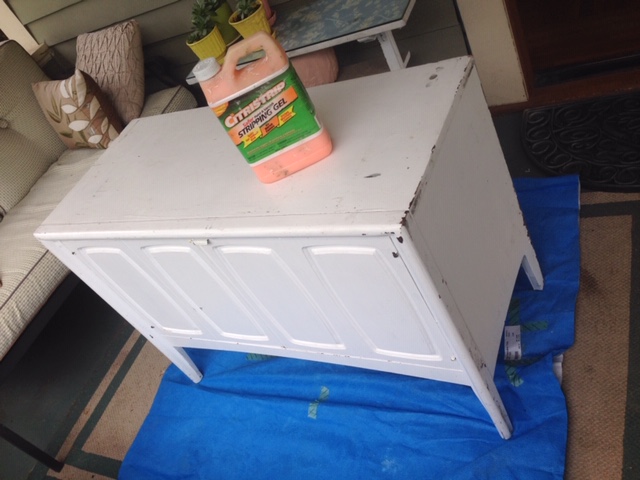 Seriously. Before: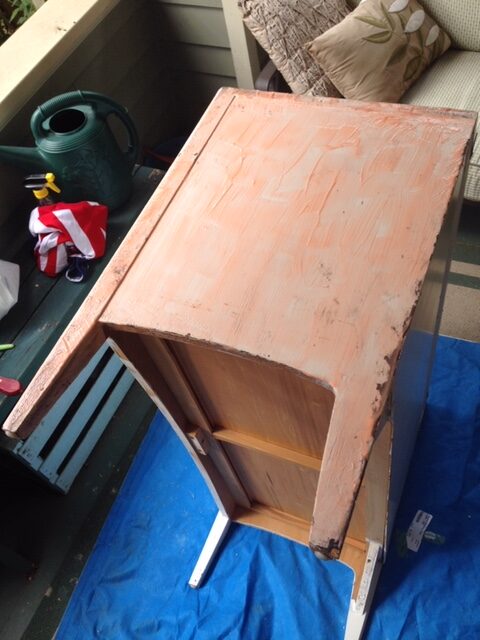 And after!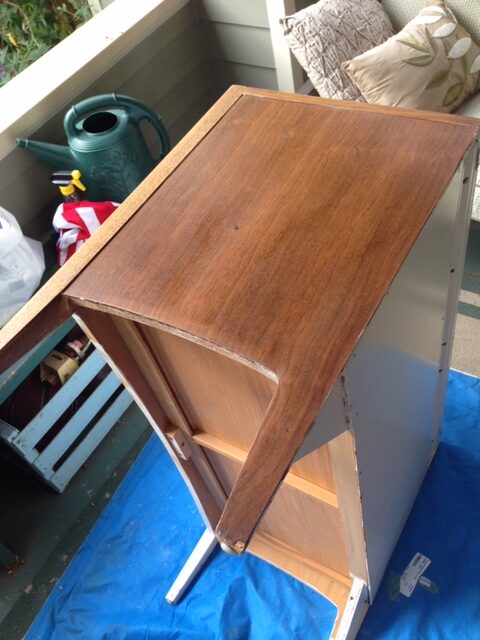 At this point you may be scratching your head on the timeline of this project, as I purchased this piece in 2017, and last time I checked we're living in 2019. This is due to me doing all the easy bits and then sticking it in the basement to work on "later."
For two years. It then sat in my basement for two years!
Cue the addition of a gifted hand-me-down TV, (thank you Dezsea!) to prompt a fresh need to complete the project, and "finish refinishing credenza" shot to the top of my to-do list.
I removed the remainder of the paint with sand paper and then splurged on a $18.44 jug of Danish oil from my local hardware store.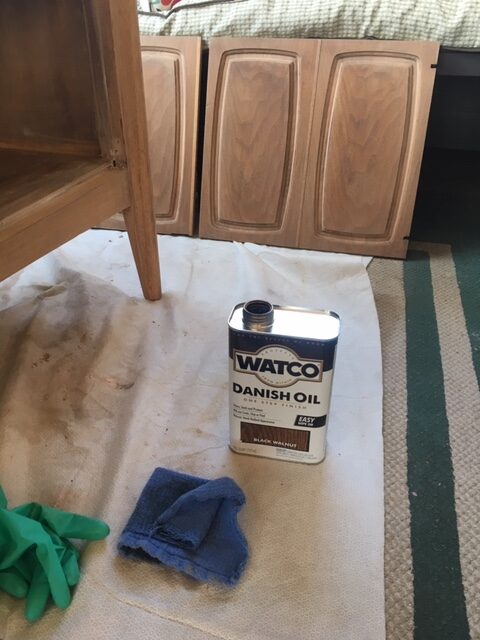 The instructions said to fully saturate the wood, and so I did. I think I applied three coats of oil, as the teak and walnut surfaces still weren't as glossy as I wanted.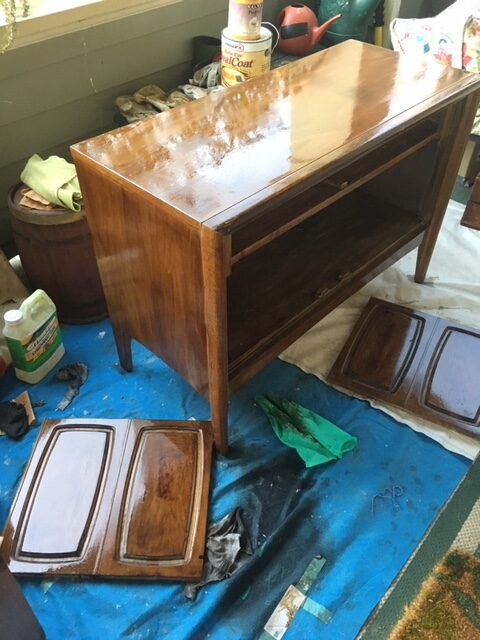 Is it perfect? No. I probably should have used some wood conditioner so the oil would soak in evenly. But I'm still very pleased with the outcome.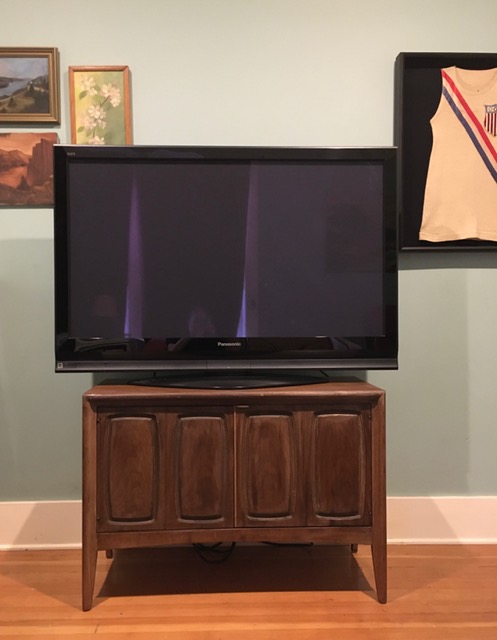 Especially since all our television accessories now tuck in nice and neatly.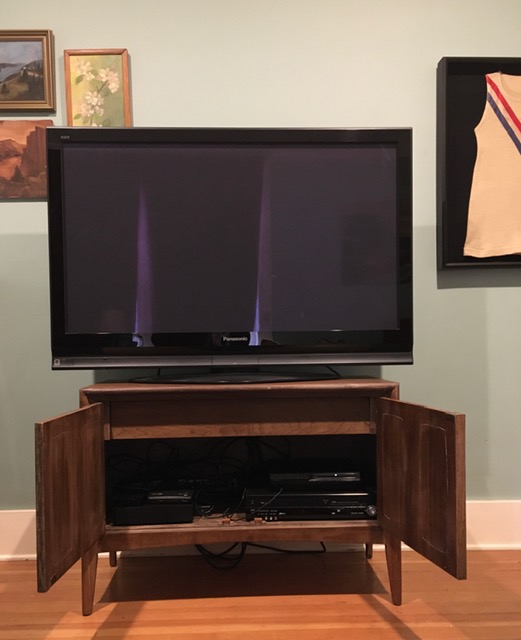 One more Goodwill project completed? √
Want to know more about Goodwill Industries of the Columbia Willamette? Check out
MeetGoodwill.org, ShopGoodwill.com and GoodwillJobConnection.org
to learn more about the important services that they provide for our community.
Katy Wolk-Stanley
"Use it up, wear it out, make it do or do without."