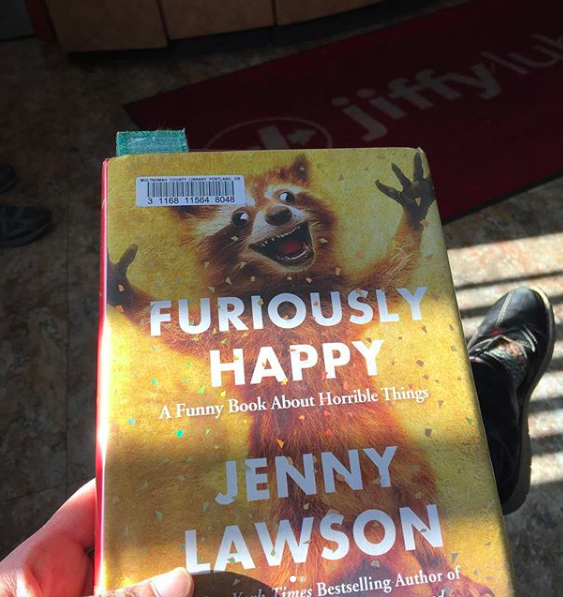 I sold a few things, (through both Facebook Marketplace and eBay) including a plant stand, a vintage wire shelf and a small end table; as well as a Pyrex lid, a mug, a down vest, a pair of Dansko clogs and a couple more Funko Pop figures. No hugely impressive sales, but they added up quite nicely.

I spent six hours cleaning the front porch and kitchen of my mom's rental cottage. I need to go back and finish up the house which should take just a couple more hours, although it could be more as the last tenants were seriously messy. Seriously . . . they were there for two months and I wouldn't be surprised to learn that they never once vacuumed.

I saw through their Facebook page that the Supercuts training center was doing free haircuts, so I made an appointment and drove over for one of their highly supervised services. This took no more time than a traditional cut would have taken, and I've been 100% satisfied with the six or so cuts I've received since I figured out this frugal hack. These capable stylists are board certified, (not students) simply new employees.

My friend Joel from How To Money gets his hair cut from a Supercuts training center in Atlanta, so it's worth your while to check if this free service is available in your area of the country.

I stopped at Dollar Tree to pick up a few things, (seasoned salt, bar soap and a plastic drain snake) and was perusing the aisles before hitting the checkout line when I noticed that they had six-packs of Cliff Bars for a buck apiece. Not only were they unexpired, they were the "crunchy peanut" flavor that everyone likes. I grabbed three boxes and later called my friend Lise to let her know about them. She then drove over and picked up five boxes as her husband takes one per day in his work lunches.

I finally completed refinishing a midcentury credenza that I picked up at Goodwill a few years back, I started reading a library copy of Furiously Happy by Jenny Lawson, I'm trying to give away a 2005 TV and TV stand through my Buy Nothing Group, I repaired a wooden wastebasket using glue and thick rubber bands to clamp, my husband took advantage of a Spotify promotion to get a free Google Home device, (which I'll sell) I used a Jiffy Lube coupon for a $20 oil change and I've been really good about cooking frugal dinners at home when all I want is to get takeout.

I didn't buy a Lear Jet or a vulgar gold-plated apartment in the sky.
Now your turn. What frugal things have you been up to?
Katy Wolk-Stanley    
"Use it up, wear it out, make it do or do without."