I get occasional flak for the apparent frequency of my thrift shopping.
"How can you call yourself a Non-Consumer if you're constantly shopping?"
But there is a method to my madness. I'm constantly keeping an eye out for certain objects. This may be for gift giving, (such as this adorable miniaturized LL Bean tote bag from last week) or simply items I need or want. And then of course, I occasionally come across underpriced items that I turn for a profit. (This last practice completely subsidizes all my thrifting.)
I've been keeping an eye out for a 24″ square frame since last May, when I unearthed a matted but unframed collotype art photograph in my father's attic. This photo was taken in 1992 by my brawny macho husband Dale, whose first college degree was a Bachelor in Fine Arts in photography. Sadly, the white mat was smudged and dirty looking, and the photo itself was coated in dust.
Needless to say, I rescued it.
I really wanted to get it properly framed, but that didn't mean I had plans to spend $200 on a custom frame.
So I kept an eye out.
And when I spied what looked to be a 24″ square frame at the Goodwill Outlet for the low, low price of $3, I knew to snap it up. Sure, the frame itself was gunmetal grey, but a small amount of black spray paint fixed that issue.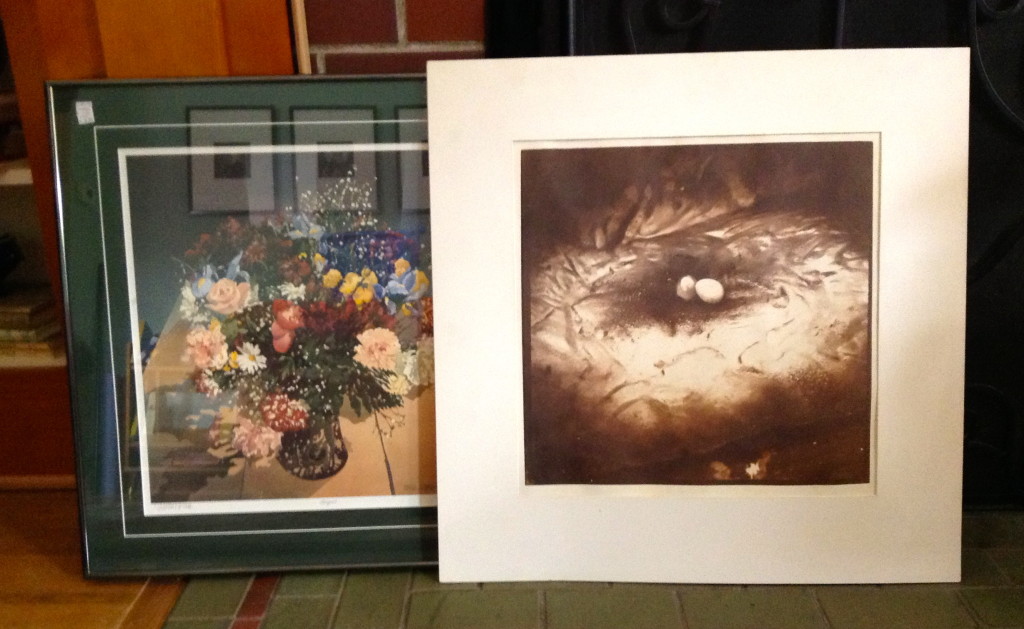 Unfortunately, the frame turned out to be 23″ X 22-1/2″, but that's nothing that couldn't be fixed. (We own a mat cutter which has come in surprisingly handy over the years.) I was able to remove all the mat smudges using a non-grit white eraser, and I cleaned the photo itself with a feather duster. A few coats of black spray paint and blammo, my poor husband's photograph was finally and properly framed!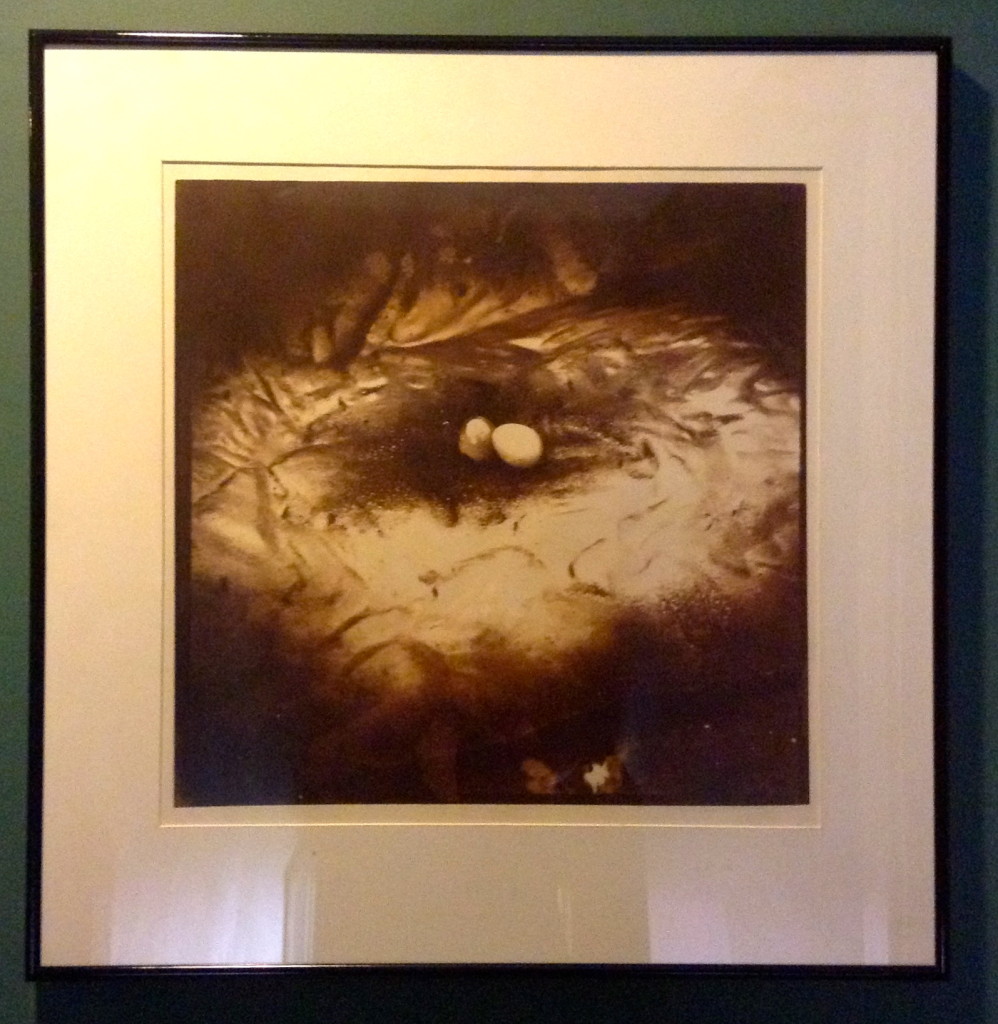 The photograph is currently hanging at the top of our staircase, so we can see it every time we walk up to our bedrooms. I have always loved this photograph, how the nest has a etherial luminescence. And I love how my manly husband has this secret fine art background that no one would ever guess.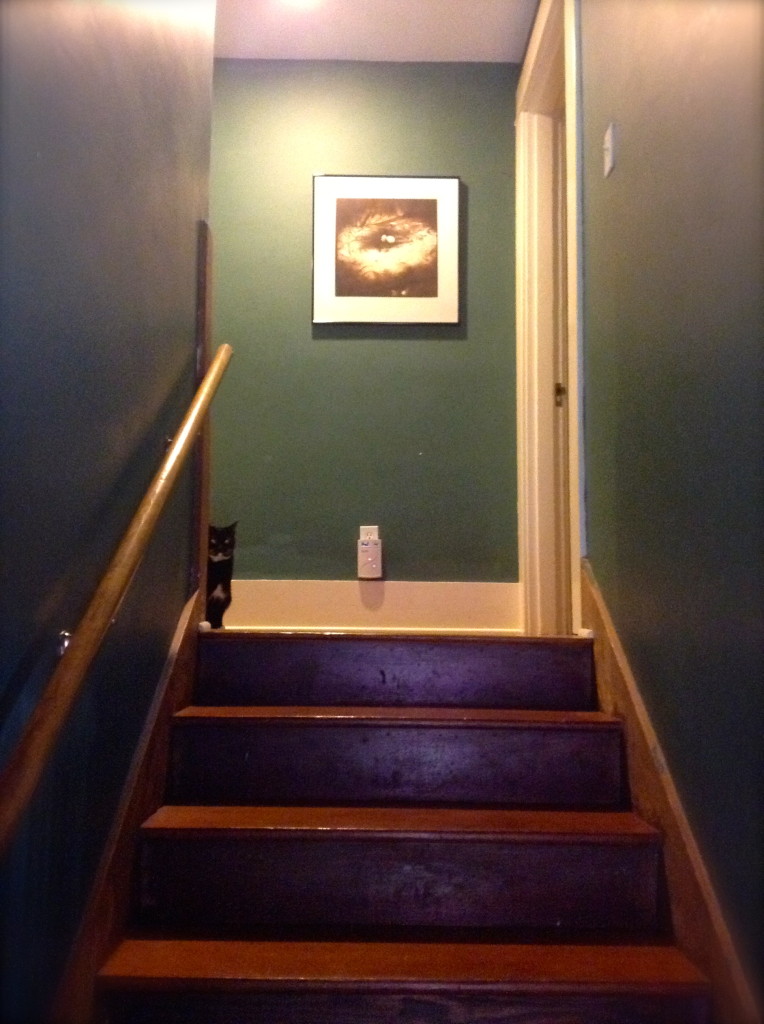 And I saved the numbered floral print and mat for my next garage sale. My plan is to get $3 for it. 😉
Have you discovered the wonder that are thrift shop frames? Please share your stories in the comments section below.
Katy Wolk-Stanley