It's time for another Non-Consumer Photo Essay. Why? Because my Instagram account is fit to burst!
First off is the scratch and dent produce section at my local Fred Meyer grocery store. They had bags of Braeburn apples for $1 apiece. Sure, there were only three apples per bag, but it was still a better price than any of the other apples. The sizable apples each had a teeny tiny brown spot, not even a bruise,  so it was far from a sacrifice.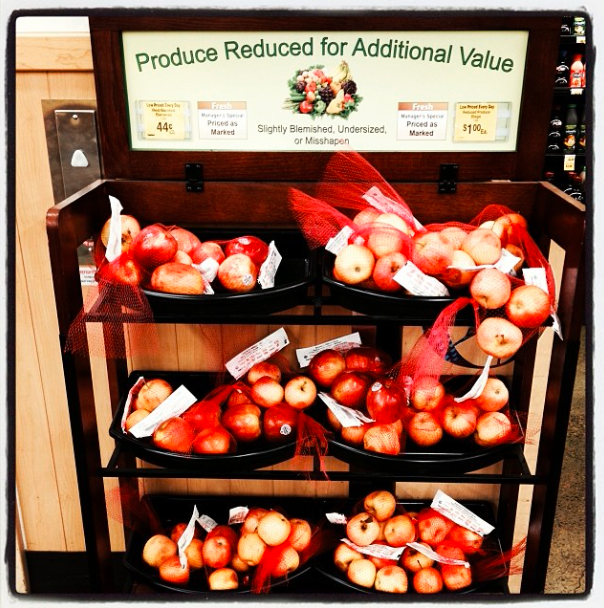 I was killing time at the library while my son finished up his Japanese tutoring, and this book caught my eye. Ashley English is married to a friend of mine from college, and I'm always happy to catch a glimpse of her books. This woman is an insanely prolific writer, and has published possibly 72.8 books over the past five years.
Good book, by the way.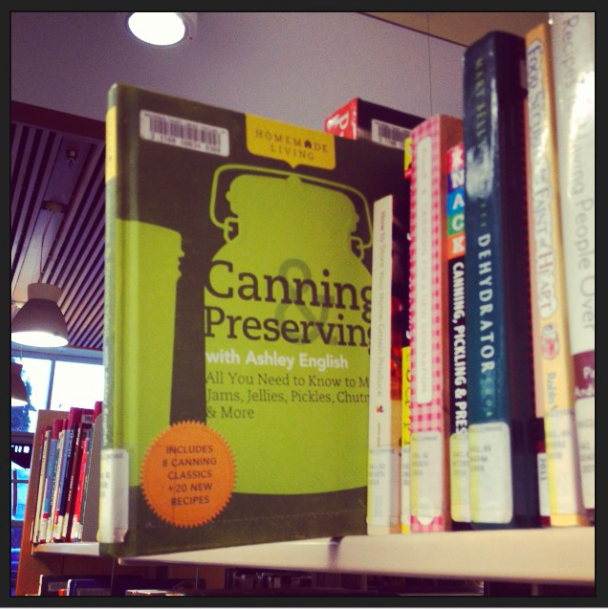 I also leafed through a huge coffee table book about classic Craftsman houses. This stairway photo grabbed my attention, as the stairway bore a great resemblance to my stairway.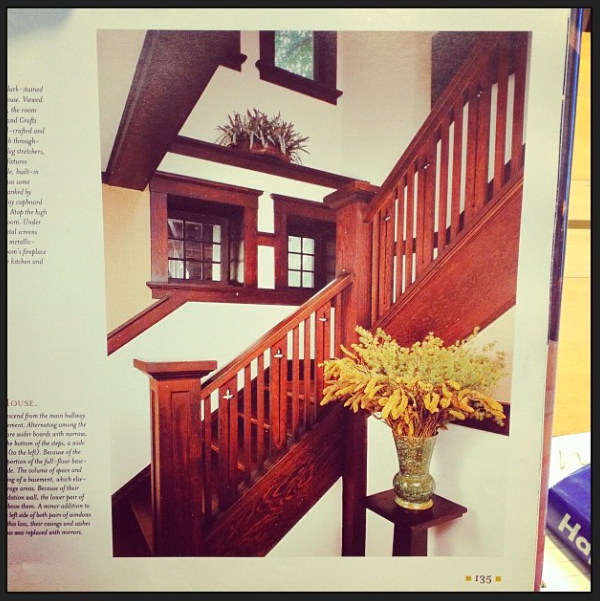 See?
Of course I would never dare to paint our walls white, as my family seems to have a tendency to smear ourselves up and down the stairs. Seriously, the paint used to be a light color, and it was always filthy.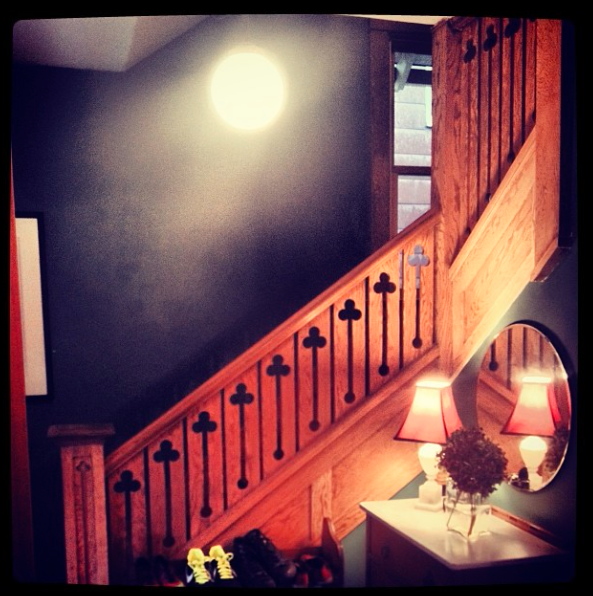 We always wait until October 31st to carve our jack-o-lanterns, as the flesh will still be fresh enough to bake up for pumpkin puree on November 1st. That way we can eat pumpkin scones, muffins and pies all through the winter. (I always freeze in two-cup portions, as that is the general measurement for pumpkin pie recipes.)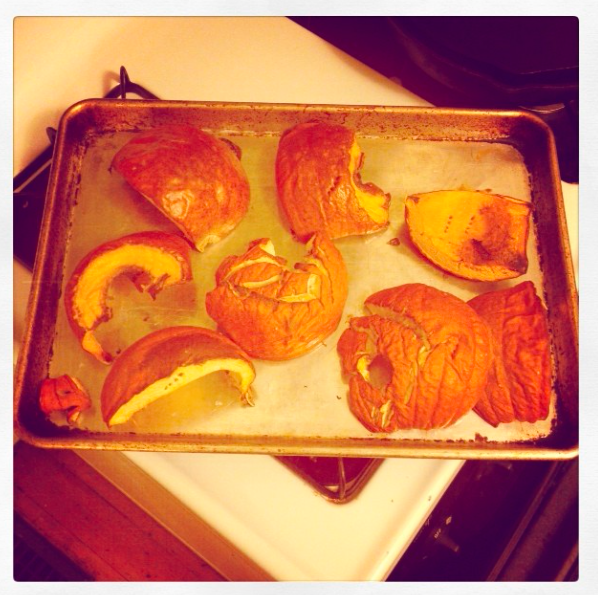 I picked up this great $1.99 vintage Taylor & NG tile trivet at Goodwill last week, and although the tile itself was in great condition, the wood was all dried out and sketchy. (People, do not put wood items through the dishwasher!) Luckily, a few minutes sanding the wood and two coats of my Ikea butcher block conditioner brought the wood back to life.
I'll likely sell this item in my imaginary Etsy store, but until then, I'll just hang out with it. (You know . . .  playing cards, chatting after hours and watching Buffy The Vampire Slayer.)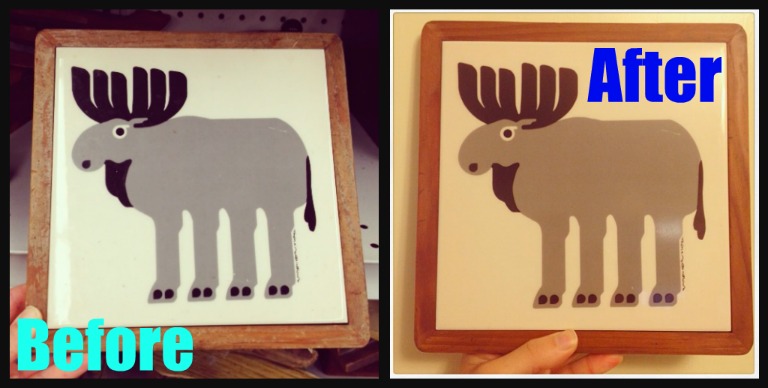 After I picked up my Fred Meyer apples, I walked through the second story parking level and could not help but notice this sign.
Read it!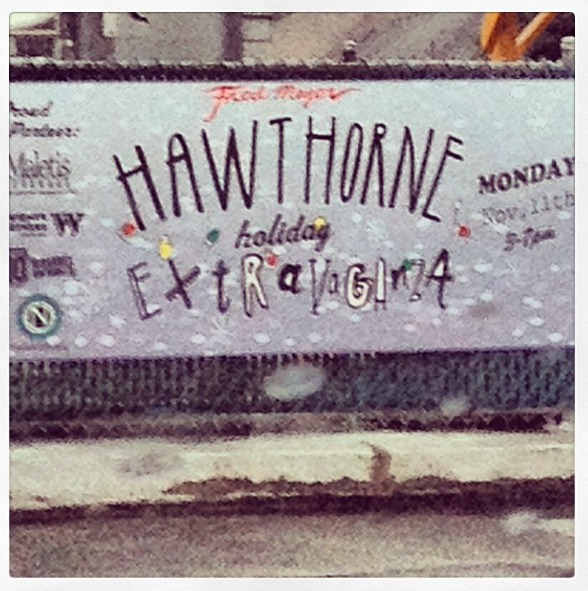 What does the sign say?
This is a perfect example of why hiring competent graphic designers is imperative in today's media savvy world. Because yeah, I shared this photo on my Instagram, The Non-Consumer Advocate Facebook group and my personal Facebook page as well.
I'll have to get back there when it isn't pouring rain for a better picture. Too good to pass up. 😉
Katy Wolk-Stanley