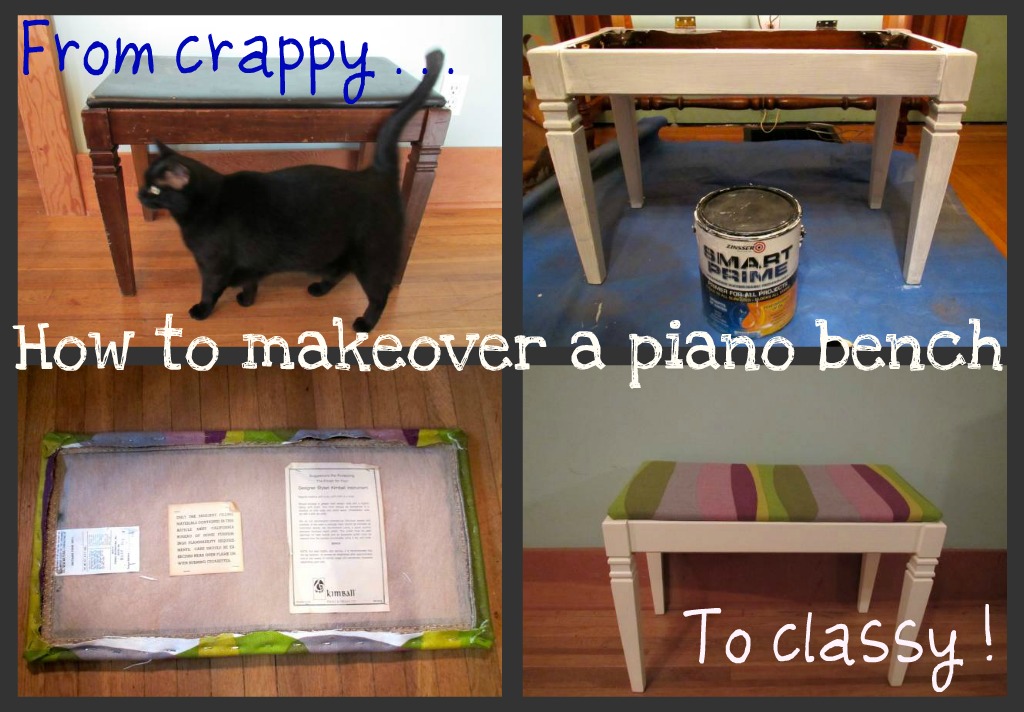 Remember the $5 Goodwill piano bench that I bought in December? Here's a reminder: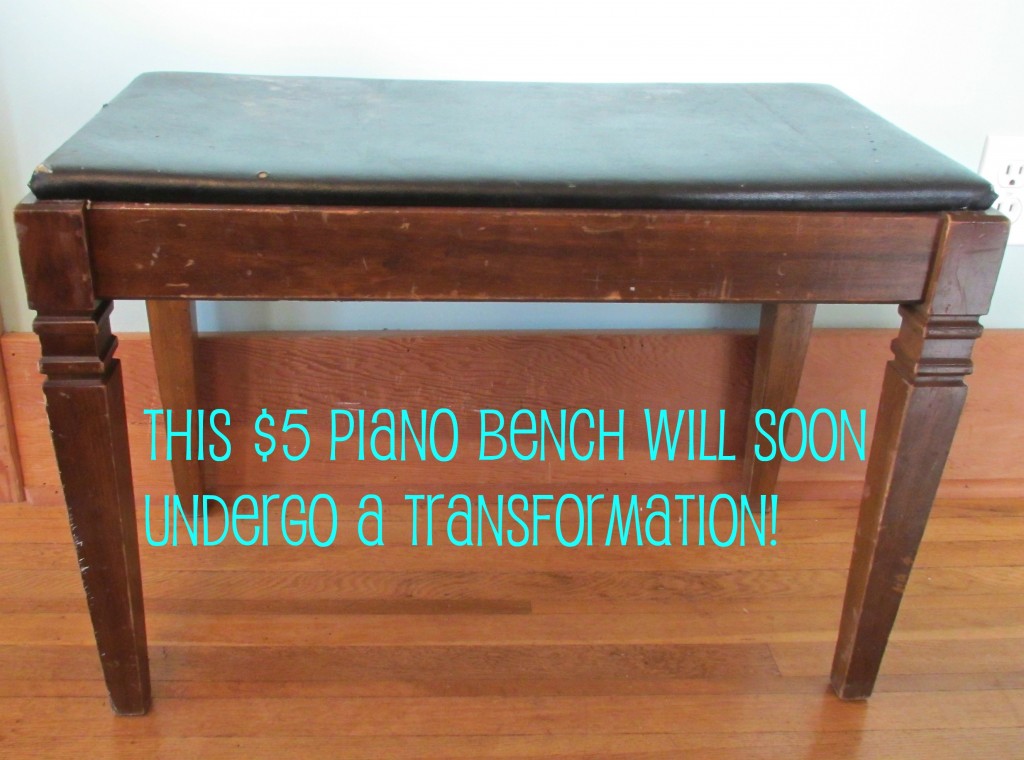 I'd been keeping an eye out for upholstery fabric and finally found some yesterday. I'd been rummaging through thrift shops, but I ended up just buying an as-is zippered cushion cover at Ikea for $3.50.
And since the pillow cover was sewn from a single piece of fabric rather than two squares, creating a large usable rectangle was as simple as taking a seam ripper and picking out the stitches. However, my iron is still kind of ruined from my Union Jack table, (oops) so I simply put the wrinkly fabric into the dryer with a load of laundry.
The first step was to remove the hinged top and figure out how I wanted the pattern to lie. And then I turned it the top over and used my staple gun to secure the fabric on all four sides and got to work.
Ka-chunk! ka-chunk! ka-chunk! So satisfying!
See? Not necessarily pretty, but no one will ever know. (Except you. You now know.)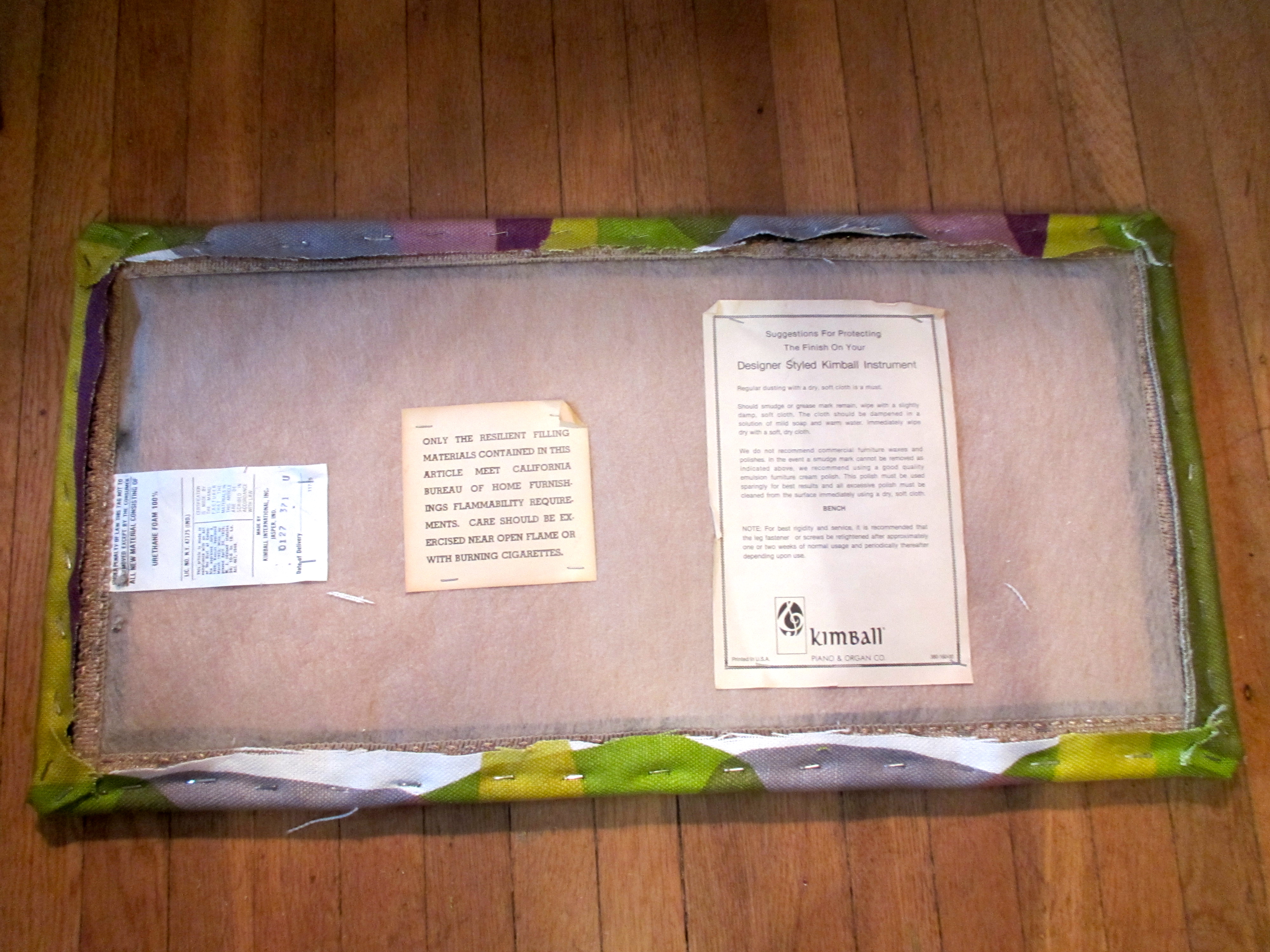 Here's s closeup, including how I did the corner.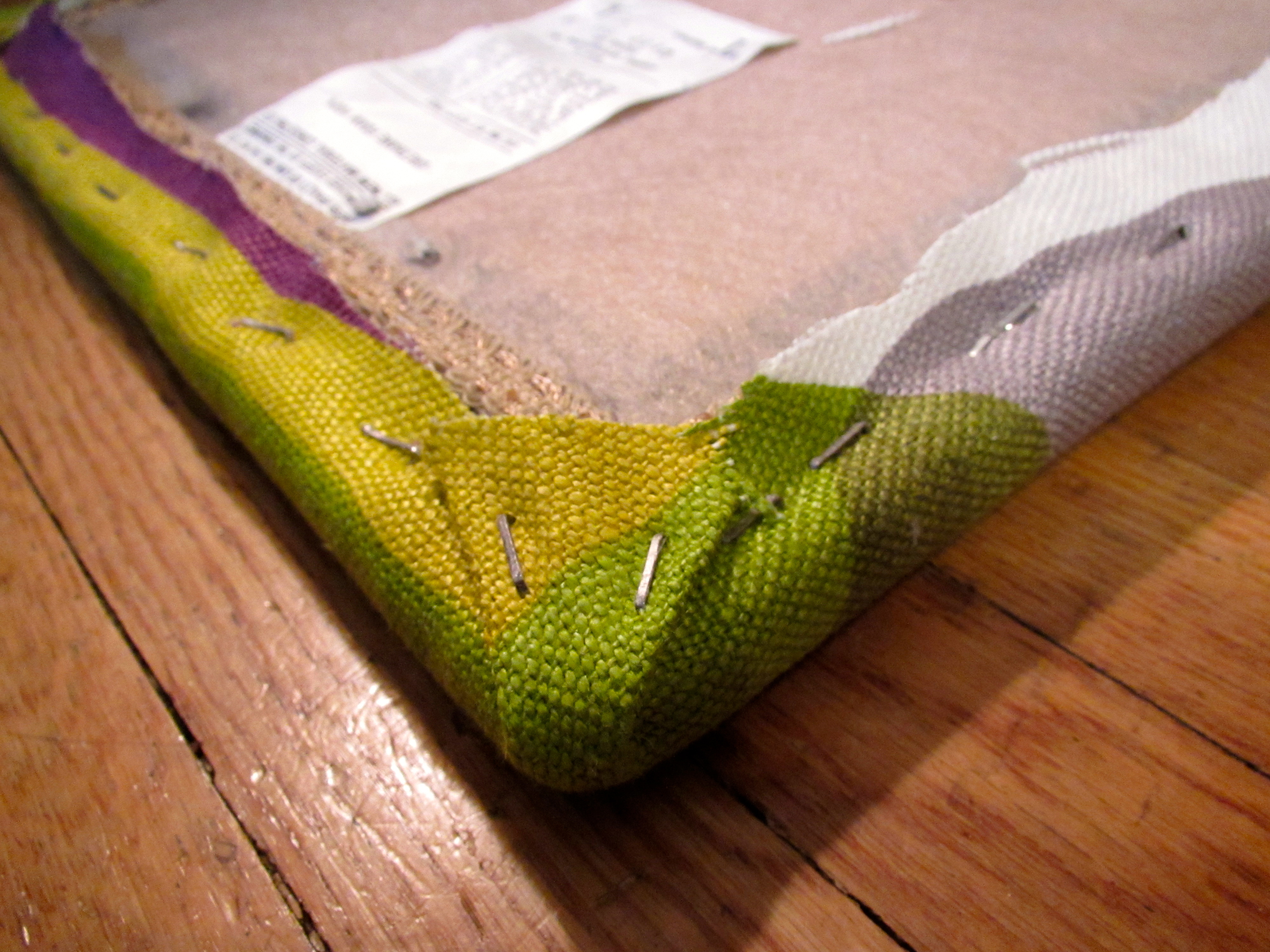 I then wiped down the wood and brushed a coat of primer onto it. (This bucket o' paint has lived in our basement so long that it now has squatter's rights.) Ignore how streaky the paint looks, primer is thin and not meant to be a final coat.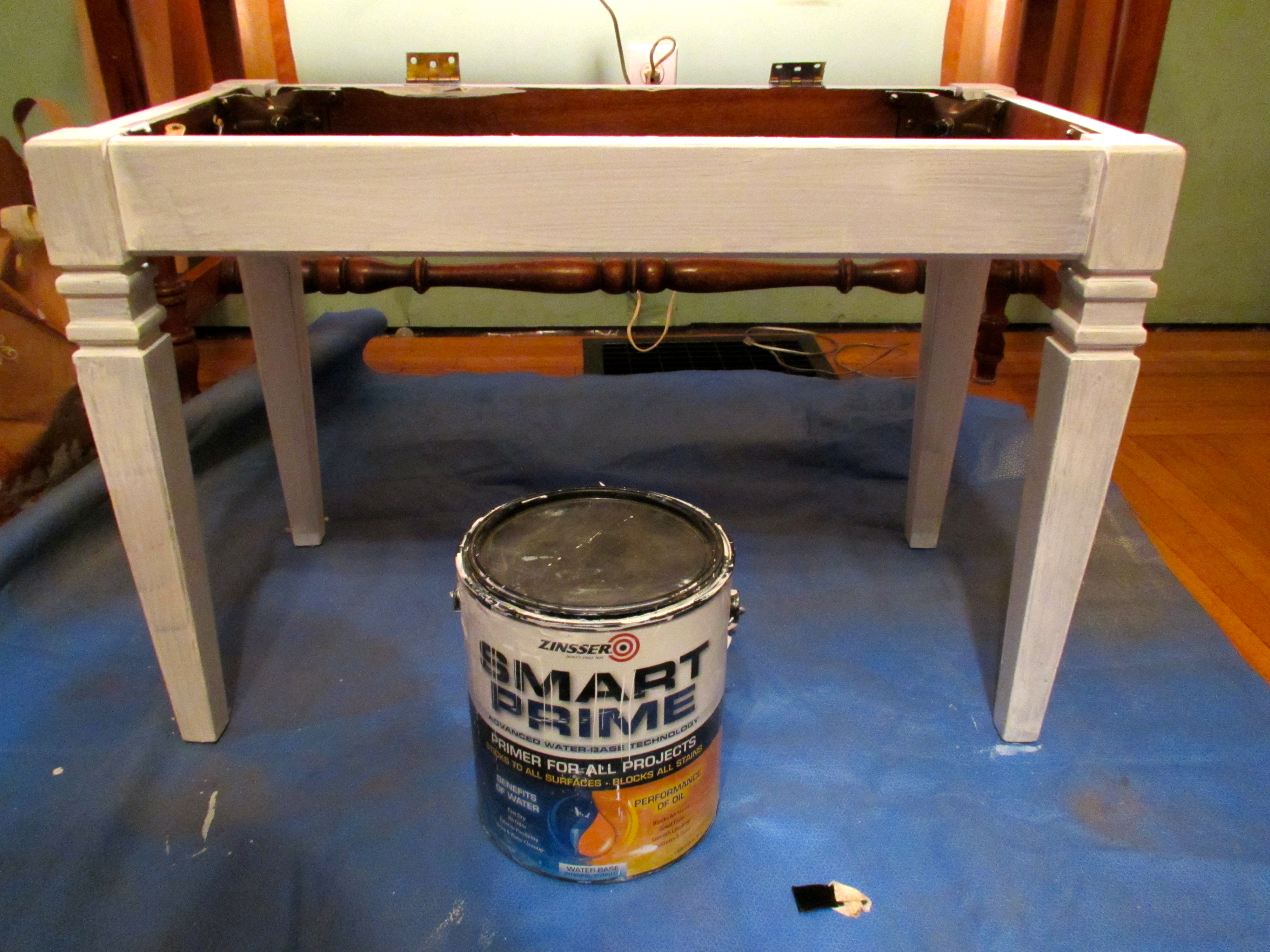 I then brushed on two coats of cream colored paint from the paint shop of horrors in our basement. This part was undocumented as painting is both dull and straightforward, so I'll just let you use your imagination here. (Clue . . . I watched DVR'd HGTV shows while I worked.)
Then all I had to do was to wait for the paint to dry and screw the top back in place. I would not be exaggerating to say that I sang a happy song and then just sat on the bench for awhile.
Looky!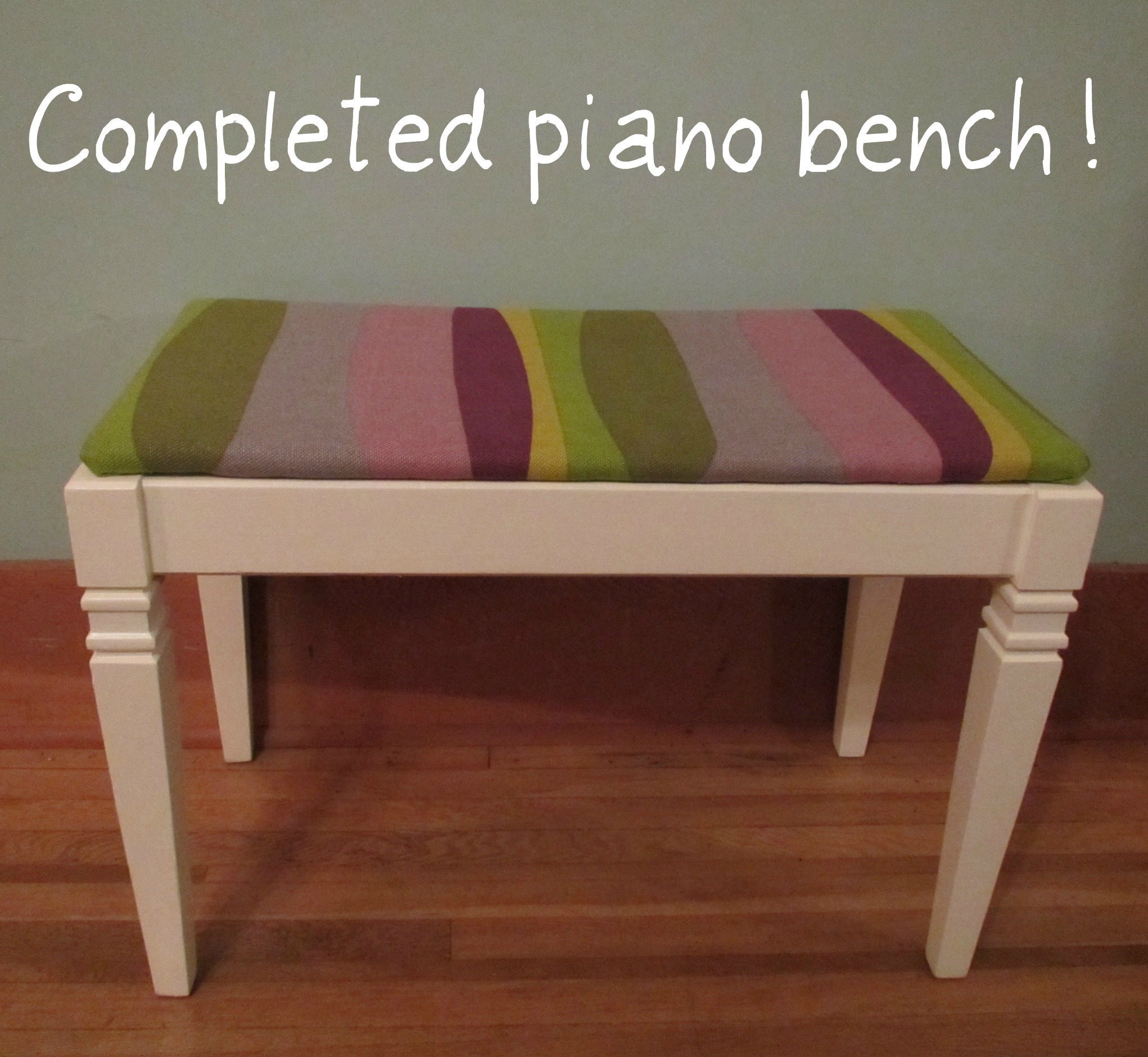 The main reason that this piano bench came home with me was the leg detail. (Also, it was insanely sturdy. I will not put time and effort into wobbly furniture.) I knew the detail would stand out once painted. (Betty Grable's little sister?)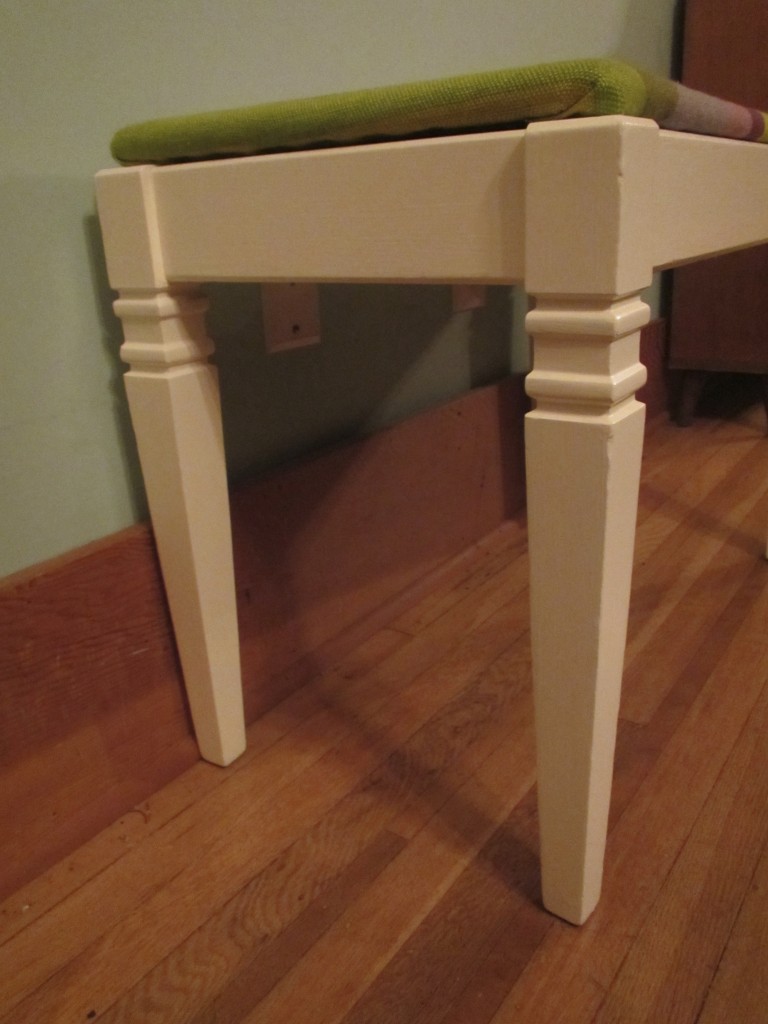 And here's one last photo for all you Pinterest fans out there!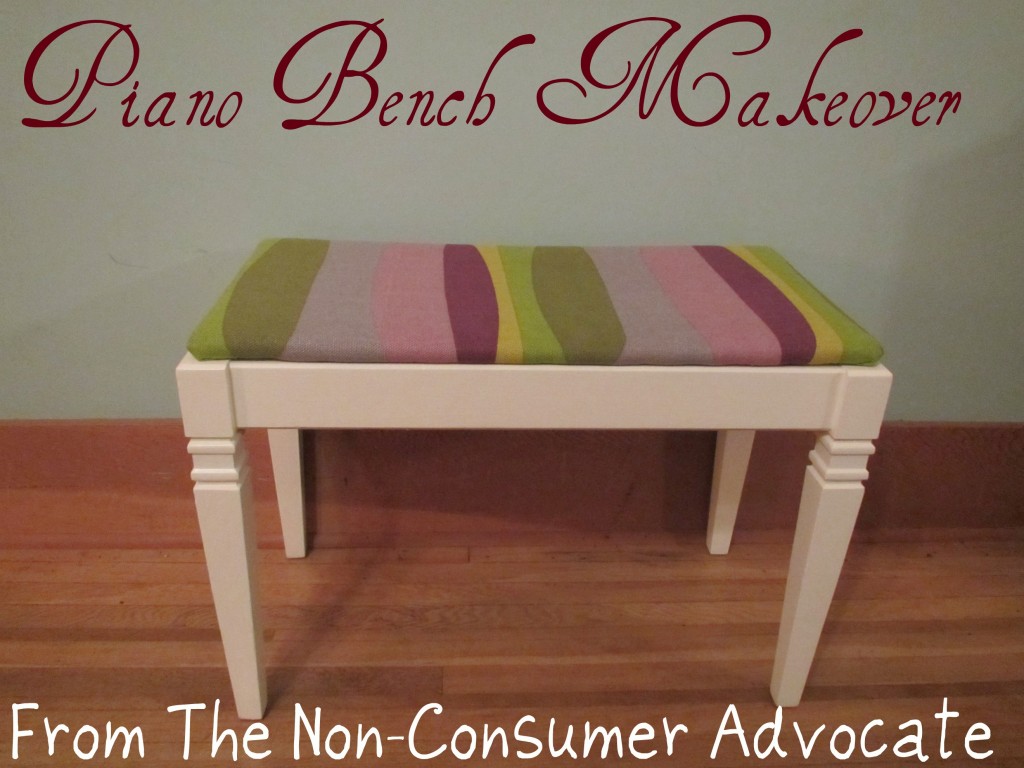 I really enjoyed this project, as it was both cheap ($8.50 total!) and super easy. Also, it brought a unloved and underappreciated piece of furniture back to life. And for the price of an inexpensive lunch, I now own an awesome and useful piece of furniture that will last me forever.
What's not to love about that?!
Katy Wolk-Stanley