I'm currently staying at Timberline Lodge, as my husband has a work conference, and I'm nothing if not an unabashed freeloader. As a history geek, I am deeply appreciative for the privilege to stay here.
For those not in the know, Timberline Lodge was built in 1939 the midst of the great depression, as part of the Works Progress Administration (WPA) program that put artisans and unemployed Americans back to work. And for that reason, the lodge is rich with awe inspiring artistic elements.
Everywhere you look is a museum worthy piece of art.
I call these "Newel Post Porn." These original carved animals are on every newel post, and they're straight up adorable!
Fun fact: They're made from recycled telephone poles.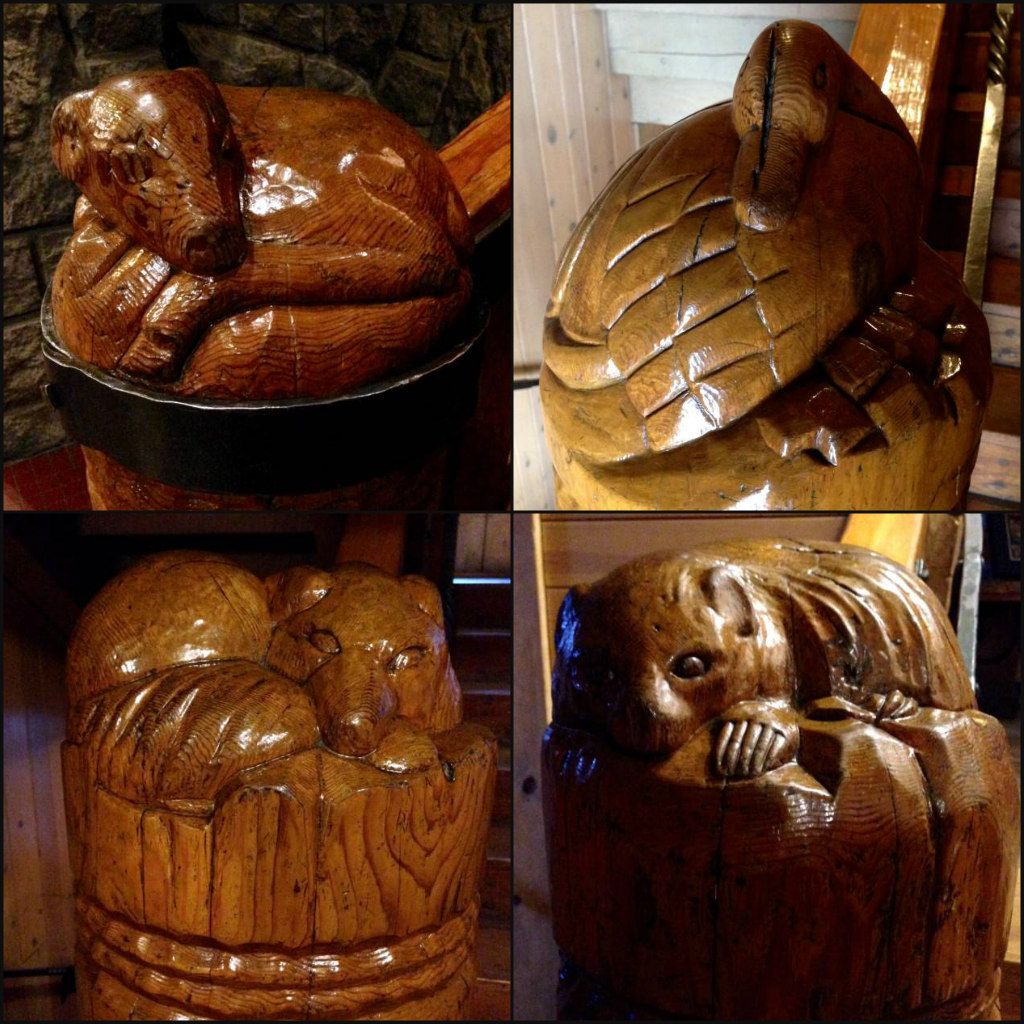 I took the time to watch a looping documentary about Timberline, and learned a thing or two, including that Douglas Lynch was one of the original WPA artists, and he happens to be my friend's grandfather! I texted his wife and she directed me to the room where his carved and painted linoleum panels are featured.
I learned that he was the last surviving artist from the initial construction, and that he snuck both himself and his wife into this artwork. His carved and painted linoleum panels are an important part of this historic landmark, and I'm not going to lie. I got a bit teary when I realized the connection.
Grandpa Doug Lynch: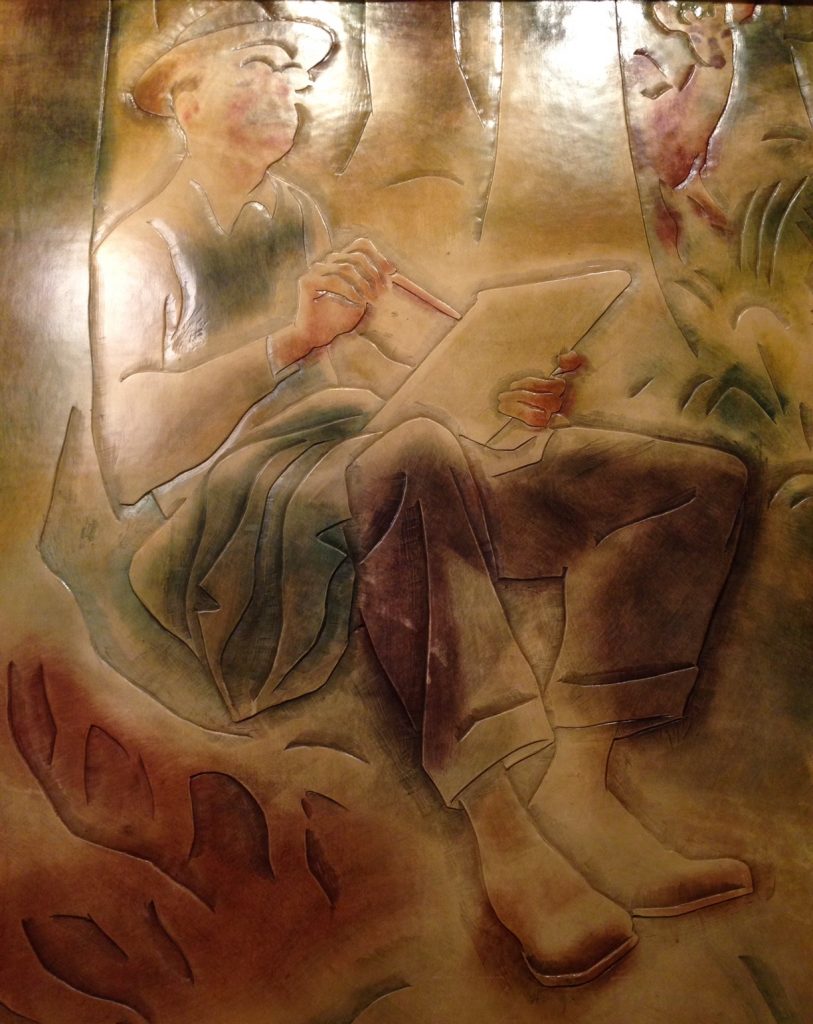 And grandma Margaret Lynch: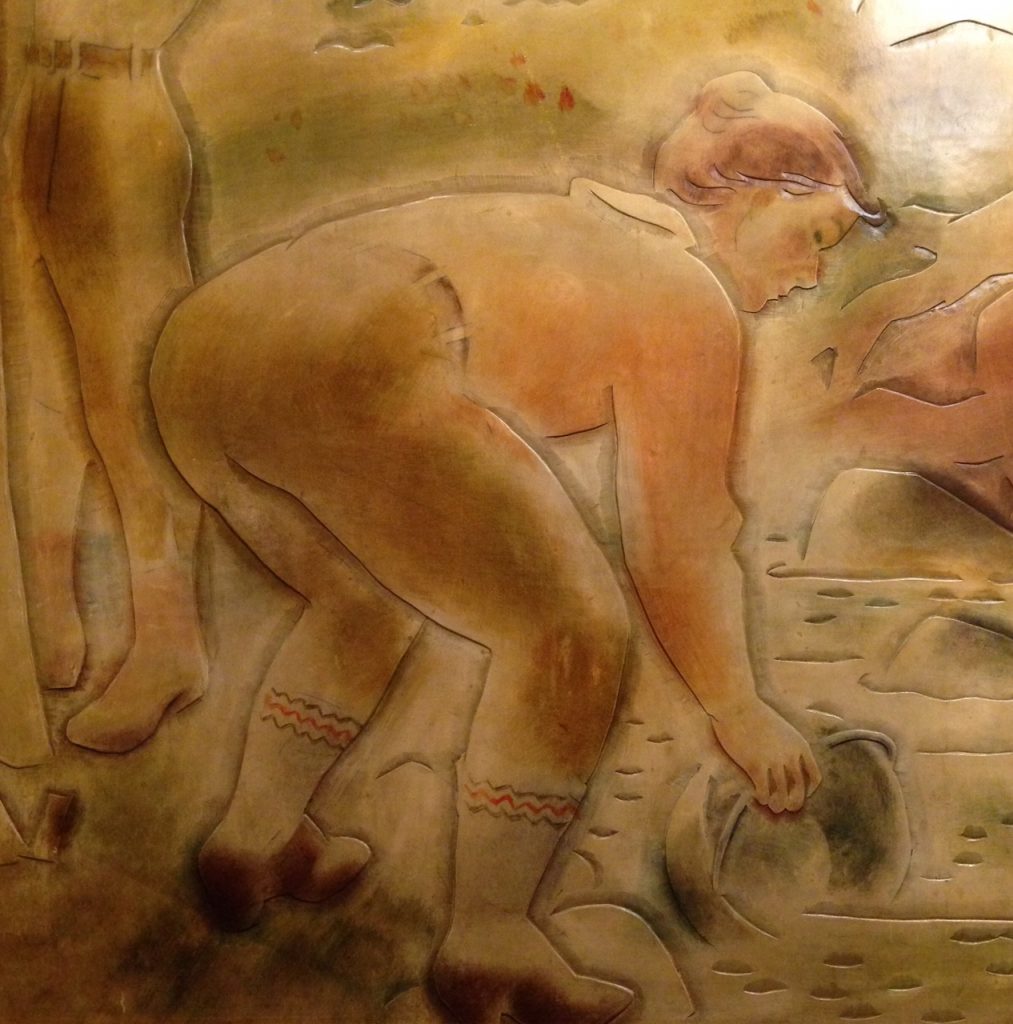 His artwork is pure perfection!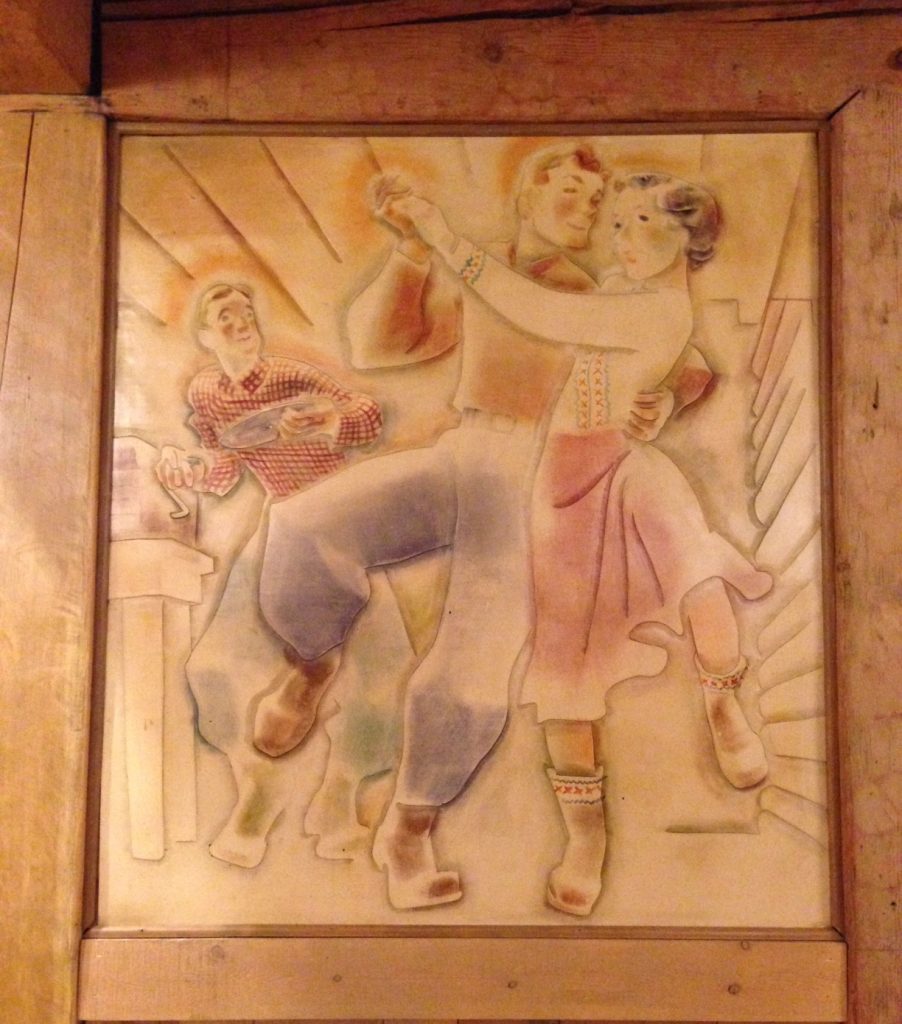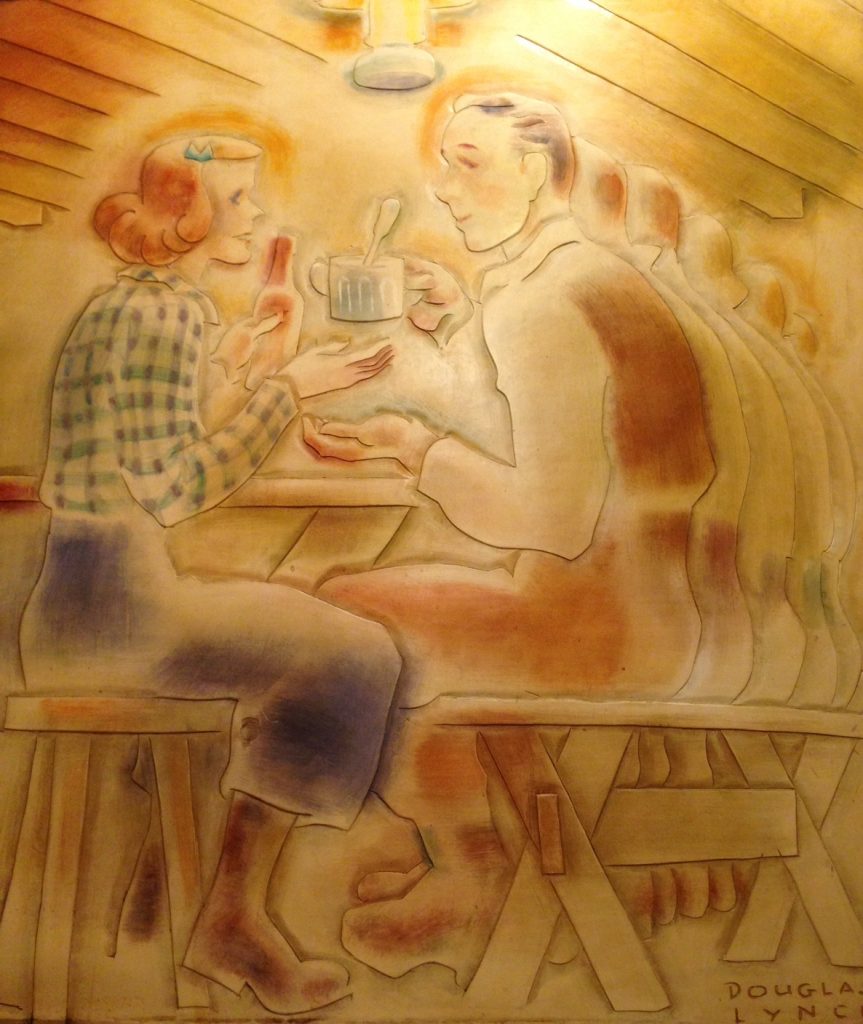 This photo gives you a sense of the scale.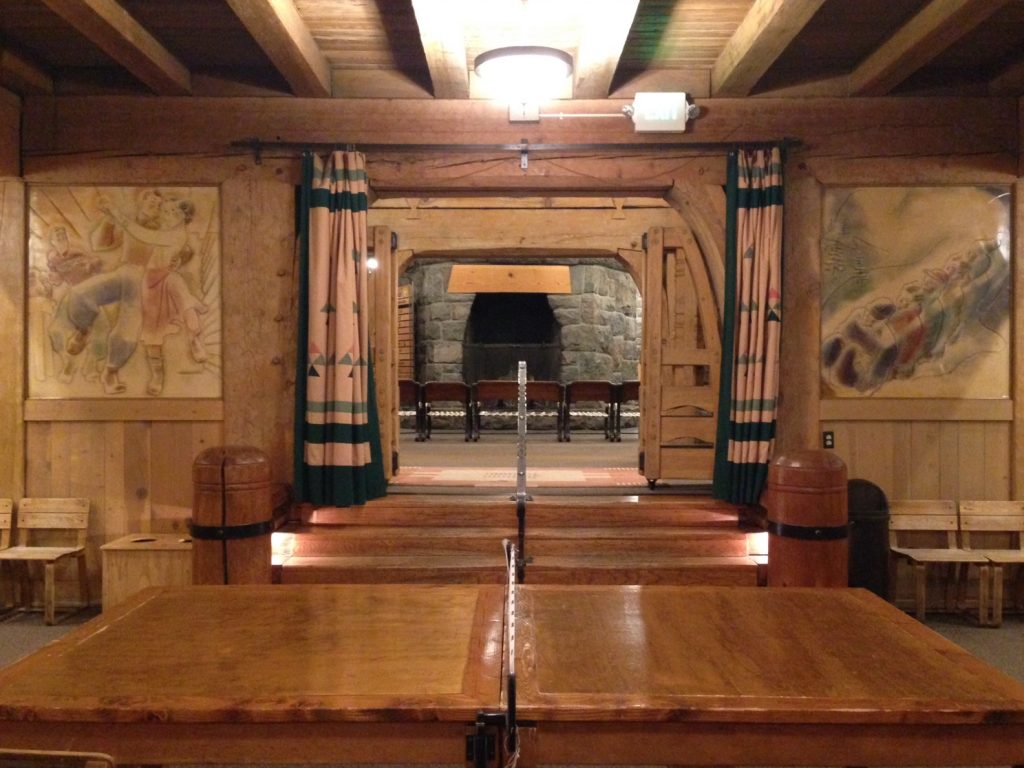 I've been giving some thought as to how this relates to non-consumerism, and it boils down to this. It doesn't cost a thing to make the most of where you are or what you have in life. Whether I'm in NYC taking a free tour of the historic Fifth Ave Library or simply cooking inexpensive meals from scratch while my social media friends post about their delicious restaurant meals.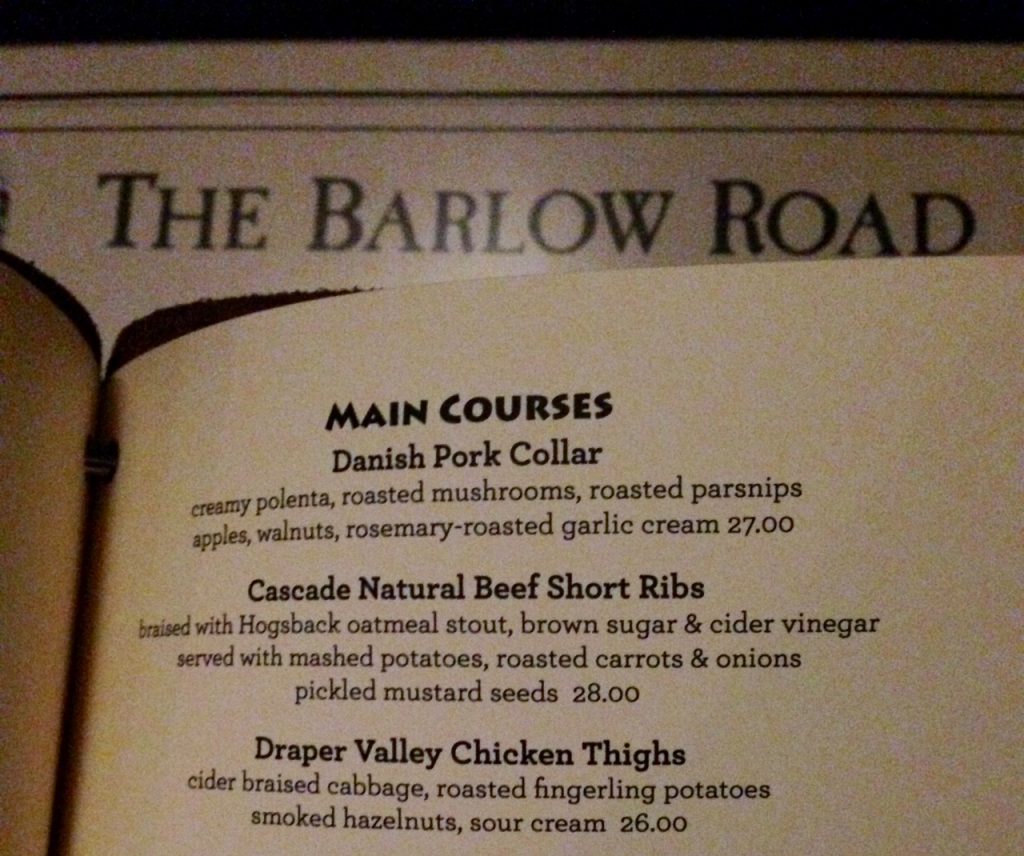 $28 entrees be damned! I'm content to eat the food I brought from home. As long as I get to wander about the facilities.
Katy Wolk-Stanley
"Use it up, wear it out, make it do or do without."