It's time for another Non-Consumer Advocate Photo Essay, as sometimes photos are better than words.
I'm still in NYC visiting my sister, although of course I'm not buying any pointless and cluttersome souvenirs. For example, this statuette of the Empire State Building. (Although this particular item is from a Portland, Oregon Goodwill.)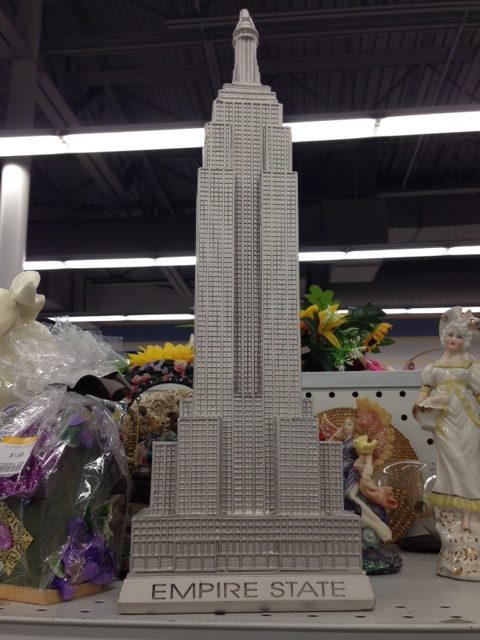 My sister, niece and I started out our day by showing up for a first-come-first-serve tour of the main NYC library at 11:00 A.M. Luckily, showing up fifteen minutes ahead of time seemed to ensure we had a spot on the free tour.
I was enamored by this quote, carved into the stone of this "marble palace for book lovers."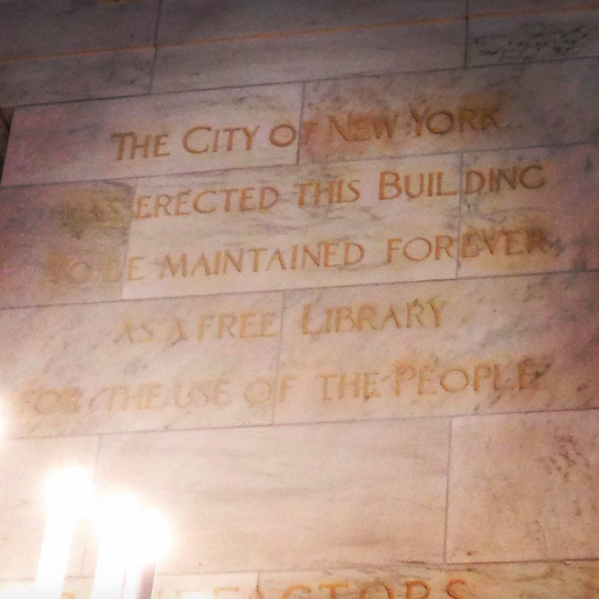 Here are my sister and I waiting for the tour to begin.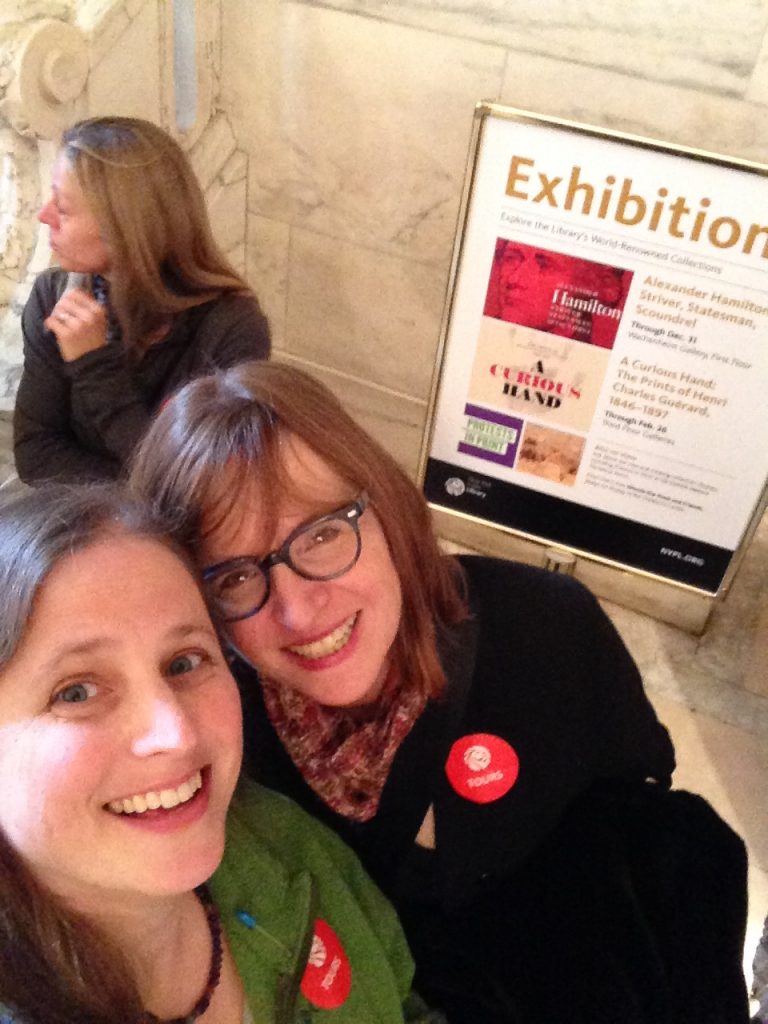 You're probably familiar with this amazing national treasure, known worldwide by its lion statues, named "Patience" and "Fortitude."
Behold their mighty presence!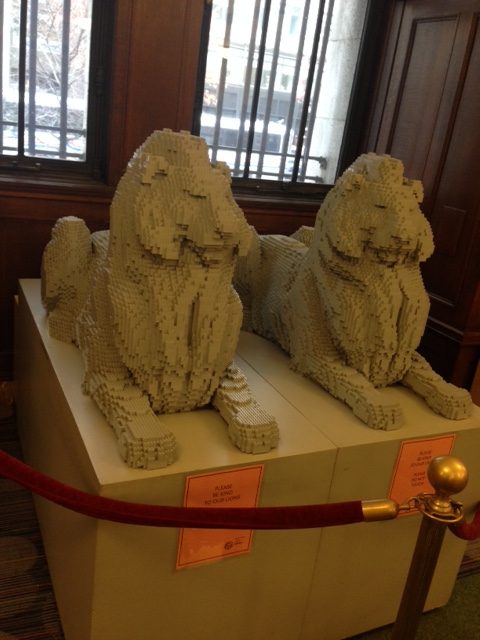 Oh wait, those are the Lego lions in the children's wing. My bad.
Here's one of the actual lions, all decked out for the winter season: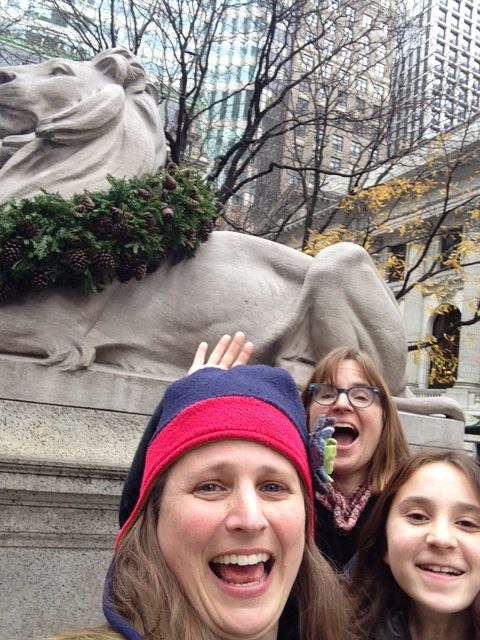 The different wings of the library are ornately adorned as if for royalty. Check out the awe inspiring ceiling of this room. Funded by the Astors, Rockefellers, Hamiltons, Guggenheims and other prominent families so that ordinary citizens would have a free and beautiful place to access books. The library was required from the beginning to be open into the evening so that citizens could come after work.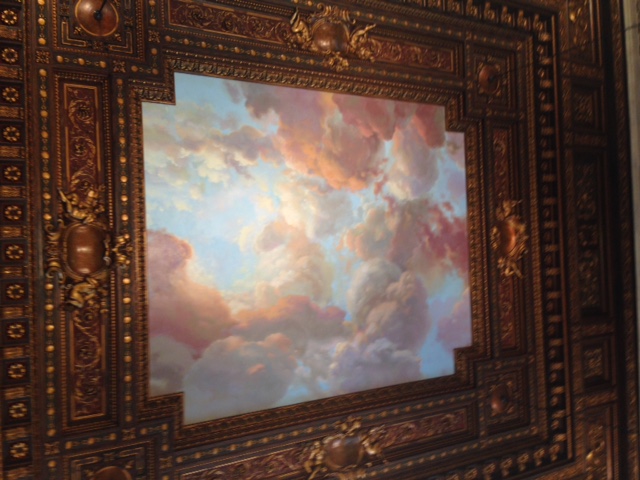 The children's area has the original Winnie The Pooh animals that inspired A.A. Milne to pen stories for his son, Christopher Robin.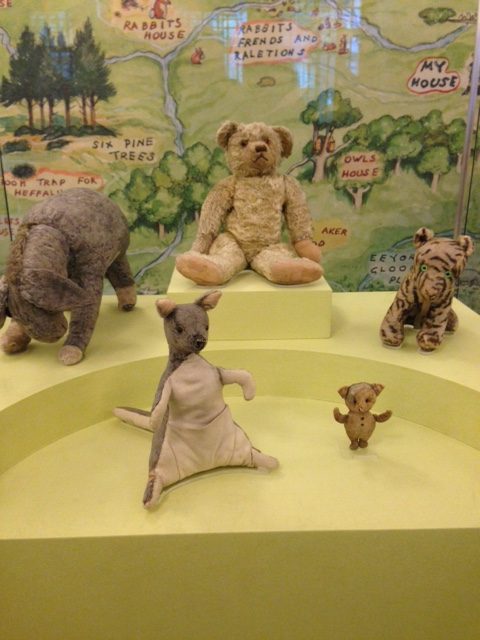 Look how adorable the tiny Piglet is!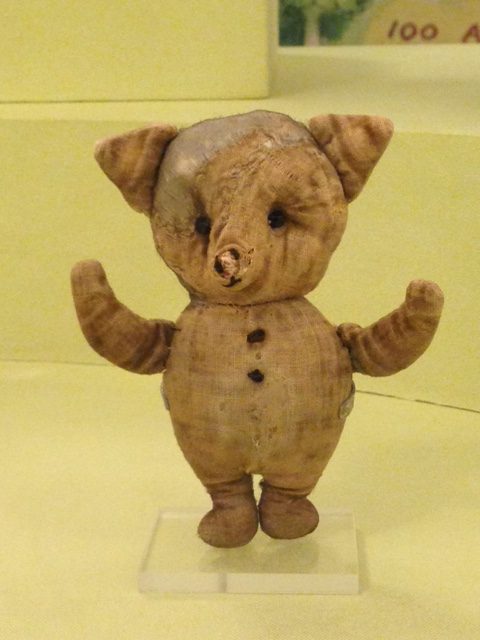 Afterwards, the three of us walked down to Koreatown, where we indulged in an amazing meal at Woorijip Authentic Korean Food. We enjoyed too many choices from the most amazing buffet. Seriously so delicious, check them out if you're in the area!
Of course, I used Yelp to find a restaurant. See that "$" on the top right corner? That's where I always start my searches!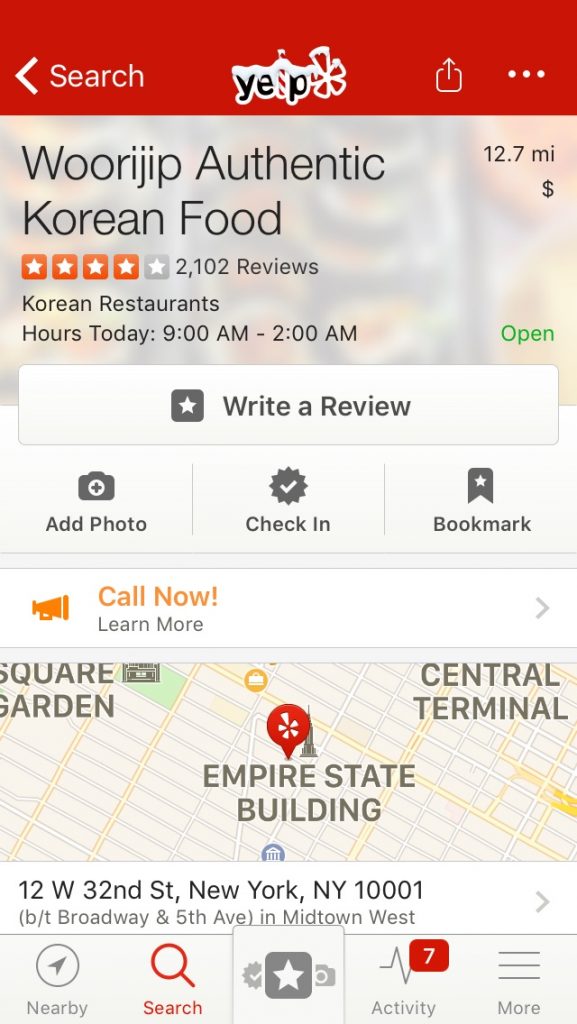 Our next stop was to the Herald Square Macy's to walk through their free Santaland. I forced everyone take the escalators to the eighth floor, as the upper floors still have their original wooden escalators from the 1920's. They feel and sound like a time traveling adventure, and are an iconic slice of old New York. I even took a video, which I posted on Instagram!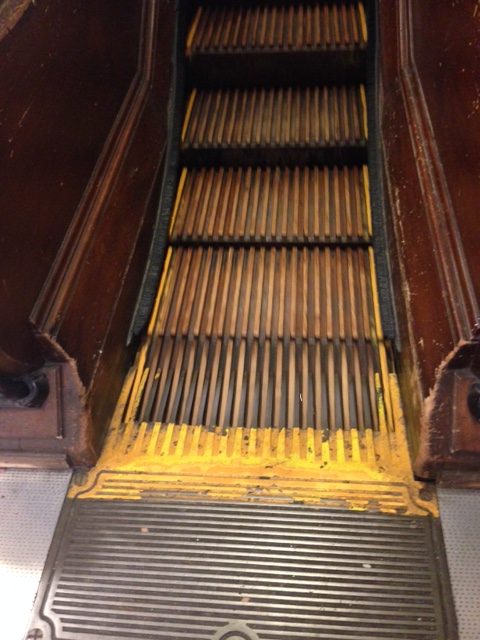 The Santaland was sadly a shadow of what it was in 1988 when David Sedaris and I worked there as elves. It was around 25% of the original size and 1000% less magical.
This creepy tree face didn't help.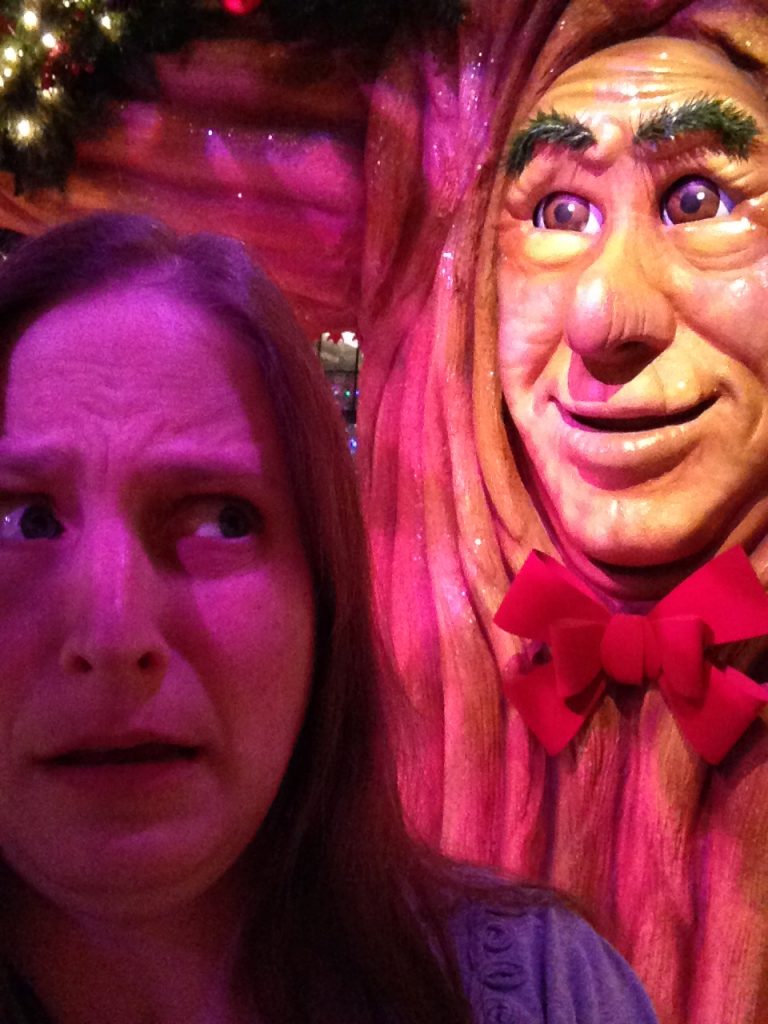 Oh New York, you never fail to deliver.
Katy Wolk-Stanley