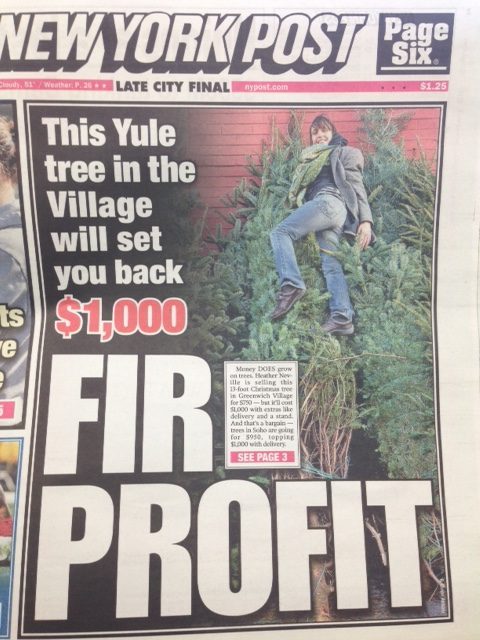 I didn't buy a $750 Christmas tree here in New York City. ($1000 when you include "extra like delivery and a stand") Good thing I live in Oregon where a gal can either garbage pick an artificial tree or buy a fresh one for $25.
I didn't rationalize spending $20 by calling it as a $23.50 purchase. 
Especially since the example of the uncle's gift is this bafflingly ridiculous moose eggnog glass, which is possibly absolutely the worst gift ever!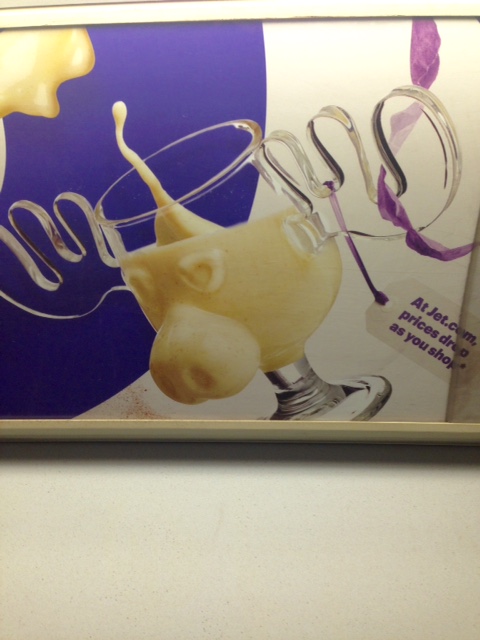 3. I was able to do my laundry in my sister's washing machine, as well as borrow a long sleeve shirt, since I accidentally left my favorite one at home. Being able to launder while on vacation is key to packing light!
4. I took pictures of some books I want to put on hold from my own library while out and about yesterday.
5. I made dinner for my sister's family, since she wasn't home until 6:45 this evening.
Now your turn. What frugal things have you been up to?
Katy Wolk-Stanley