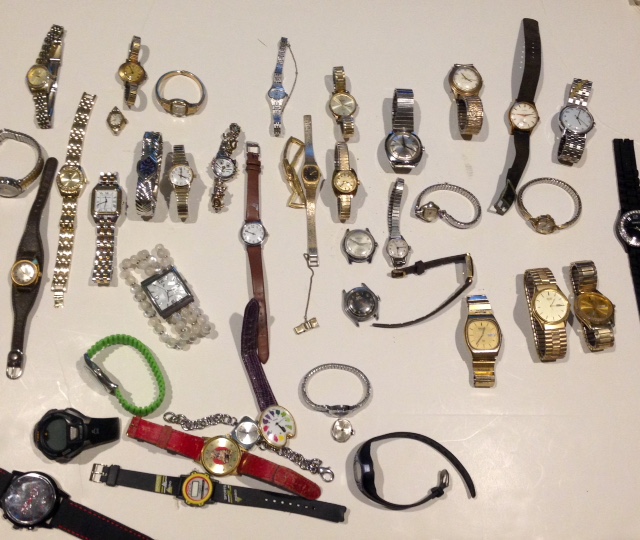 We're finally home again after four days spent individually dropping our sons at their colleges. Although it only took four days in total, it felt like a full week. From the packing up of belongings, to the commutes to their universities, (two-and-a-half hours for one, 5-1/2 hours for the other) it felt like we spent endless days and nights settling our sons at school.
Both guys are in great dorm rooms and exactly where they should be. I keep waiting for the sadness to creep in, but in actuality, I feel 98% proud and happy and only 2% wistful. I'm guessing that this ratio will adjust as the days go on, but for now all I feel is content with who my sons are, and where they are at this point in their young adult lives.
Here are five six seven frugal things from our trip:
We spent the night in Eugene after dropping our younger son off for his freshman year of college. However, we accepted an offer to stay with my old friend Karen, who I know from high school, as well as a gap year that we spent in Israel together. (I bought her a Starbucks gift card as a thank you.) We had a great time reminiscing over youthful hijinks and getting to know each other's spouses.
We then swung back home to pick up our older son for his college drop off. My husband and I stayed at a motel in Ashland, which has become our home away from home. In a town geared towards the wealthy tourist, this motel was a budget friendly $107 for a room with a kitchenette. The three of us ate dinner at Jasper's cafe in nearby Medford, although I chose a $4.29 1/4-pound "Buckaroo" burger from the menu rather than one of their unbearably delicious $10 burgers. It was plenty of food, especially when paired with the fries that we ordered for the table.
We stopped at Costco on our way back from Eugene to gas up the car, (Costco gasoline is consistently 30¢/gallon less than area gas stations.) We treated ourselves to $1.49 Polish dogs from the food court for an inexpensive, and frankly easy meal and then picked up a few items that our older son needed to bring back to school.
I stopped into the Ashland, Oregon Goodwill and bought a $19.99 glass vase that was crammed full of watches, most of them vintage. I've been inspired by the blog Things I Find in The Garbage, and thought I'd try my hand at eBay watch sales. In all, there were 42 watches, ten of which were modern cheap ones. I think I should be able to make at least a couple hundred dollars from this $19.99 investment, not to mention the fun I've had researching them so far.
I sold my $6.99 Goodwill midcentury Lane table for a satisfying $200 through Craigslist. I spent an enjoyable hour or two giving it a light sand and then wiping it down with Restore-A-Finish and Feed-N-Wax; as well as filling the holes made by locking hardware that the previous owner had installed. I spent around twenty bucks on the supplies, but there's enough leftover to rejuvenate at least five more pieces.
I garbage picked a nine-foot tall artificial Christmas tree that was boxed and next to a very clean dumpster outside of a realty office in Medford. Trees this tall sell for $250-$350 on Amazon, so I figured it was worth my time and effort to assemble it for a Craigslist sale. I once curb picked an artificial tree that was outside a "sale pending" house in December, and quickly sold it for $50, so I already knew that realtors use these trees to stage homes during the holiday season. I'll try and sell it for $100.
We didn't buy any T-shirts, sweatshirts, bumper stickers or anything else else branded with the names of our son's schools.
Now your turn. What frugal things have you been up to?
Katy Wolk-Stanley