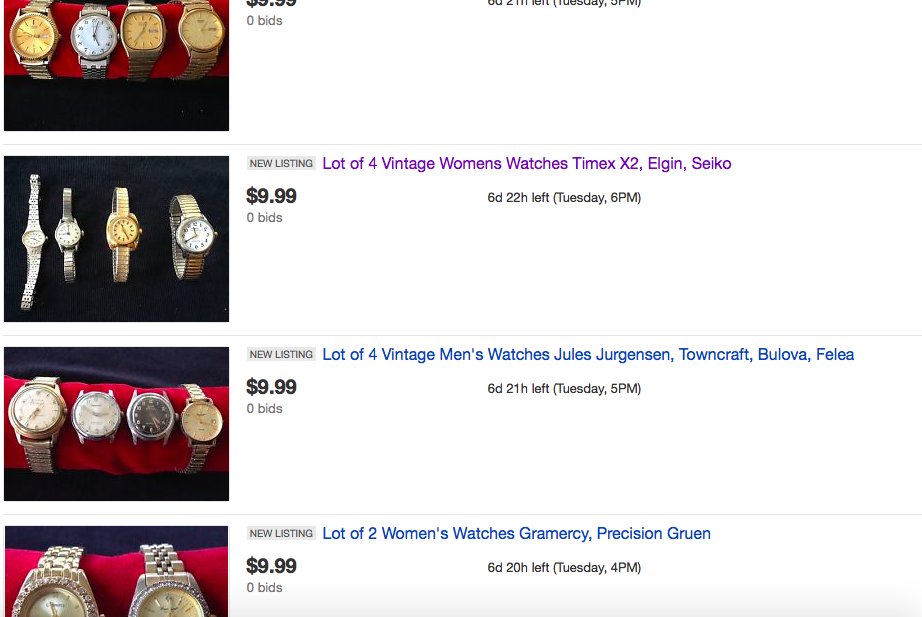 I listed all of my Goodwill watches on eBay using supplies I had on hand and then posted the ones that didn't make the cut in my local Buy Nothing Group. So far, only one of my eBay listings has a bid, but I am happy to be patient. I only spent $19.99 for the 42 watches, so it should be easy to make a lovely profit.
I helped my mother clean one of her guest cottages on Monday, which earned me a tidy sum towards building my sons' college fund back up again for the next tuition deadline. Yes, I should have been saving towards this goal from the day I became a parent, but I didn't. Let me be your cautionary tale, and start contributing to college savings accounts when your kids are babies!
I showed up at my hospital yesterday only to be told that I wasn't actually scheduled to work. It's annoying to go through the effort to get up, showered, dressed and drive to work for no reason, but the endorphin rush of this adult snow day is indescribable. I made up for it by dedicating the entire day to the eBay stuff, which really did take a looooong time to complete. Also, with the kids both in college, (and my husband out of town for the weekend) I can always pick up an extra shift later in the week. And even if I hadn't made up for the lost income, choosing to live below my means has a result that we can pay our bills despite any income fluctuations.
My husband and I are enjoying some simpler meals now that it's just the two of us. Whether it's eating up leftovers or breakfast for dinner, it's nice (and frugal) to not plan a sit down meal for four every evening.
We only bought a couple of things for our sons to start college. (We spent maybe $10) We had them outfit their dorm rooms with supplies we already owned and if there's anything they think of after we get to school, they can certainly pay for it themselves.
Now your turn. What frugal things have you been up to?
Katy Wolk-Stanley