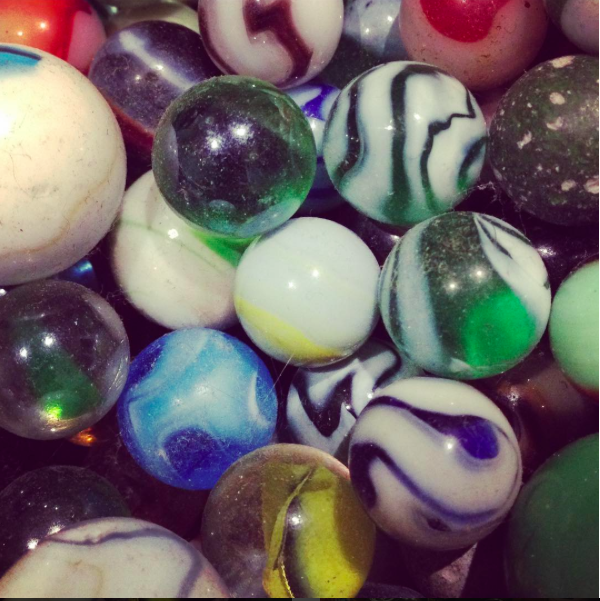 I spent all day yesterday writing, and although I had "grocery store" on my to-do list, it didn't exactly happen. However, I was still able to scrounge up a simple dinner for my husband and myself. Pesto, cheese and bread transformed into grilled cheese sandwiches, and a can of chicken noodle soup finished up the meal. It wasn't an Instagram worthy meal, but it did the trick.
I put two of my older son's used textbooks on Half.com and then pretty much forgot about them. (It took maybe four minutes to list the books.) I woke up today to an e-mail notifying me that one of the books had sold, so I packaged it up and will drop it at the post office while running errands this afternoon. Needless to say, I was able to cobble together free packaging from my stash of used padded envelopes that insist on entering my orbit.
My thrifted watches end on eBay today, and although only two have bids, I expect that things will change when it gets closer to the end time. (Most experienced eBay users know to not place major bids until the last minute as it increases the price too much.) I'll relist what didn't sell and likely change the format from "bid" to "buy it now."
I spent a half hour or so last night looking at completed listings on antique marbles, and have decided that it's time to sell off some of my own antique marbles. It used to be that every antique store had a bowl of old marbles next to the register, and I would always spend a few minutes sifting through them and spend maybe 50¢ to add to my collection. These marbles now sell for a lot of money, so I think I'll experiment with a few listings to see if I can make some cashola from these dust collectors. I once bought a glass vase of antique marbles from Goodwill for $4 or so, and ended up making over $500 by selling them off. I'll need to reeducate myself about identification and description terms, but that's not so difficult. I'll also need to spend some time cleaning them up, because as you can see in the above photo, they are extremely dusty!
I submitted another Clark Howard article, then proposed and got approved for two more, I'm working at the hospital tomorrow, I decreased our cable-TV package down to the bare minimum, (it would have cost more to cancel it, as we get a "bundling" discount on our internet) and tonight I'll help my mother clean one of her guest cottages. (Click HERE to see how this particular "doll house" was Apartment Therapy's "House of The Day" on Friday!)
Now your turn. What frugal things have you been up to?
Katy Wolk-Stanley