I started experimenting today with the best way to photograph the $19.99 cornucopia of watches that I picked up at Goodwill. I wanted a piece of black velvet for the backdrop, but didn't have any on hand. However, I do own a button-down black velour shirt. (If you knew me in person, you'd already be privy to this fact, as I wear it at least a couple times a week!)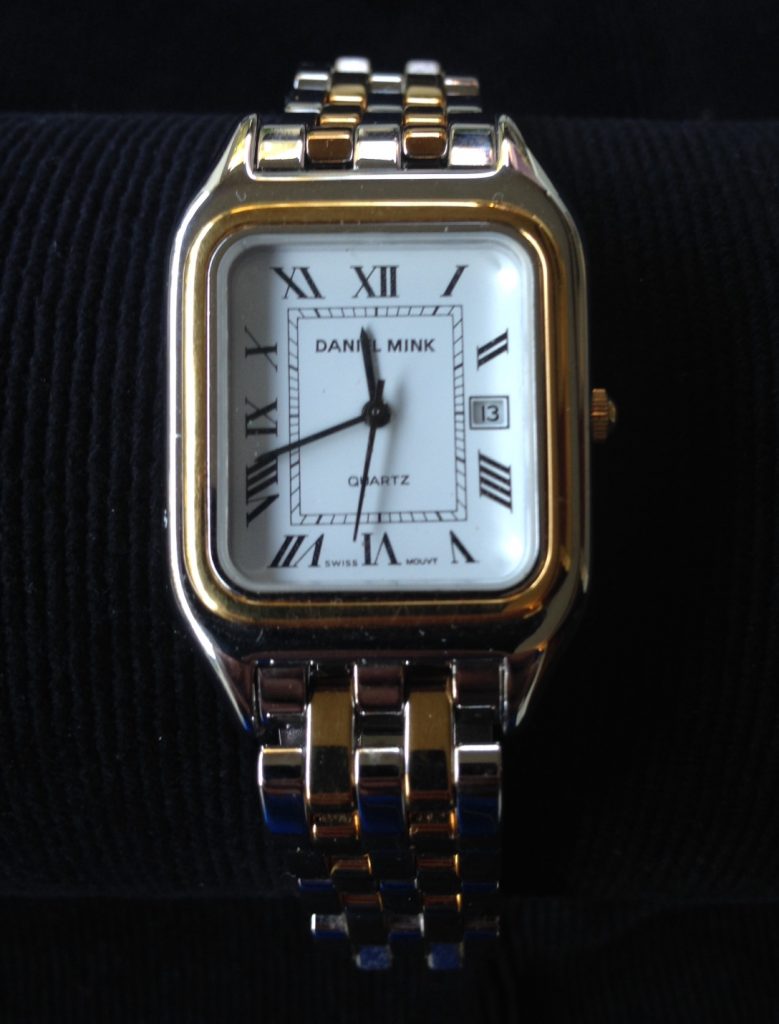 Yup, that's my shirt on top of a piece of foam core, perched on top of my Ikea laundry rack.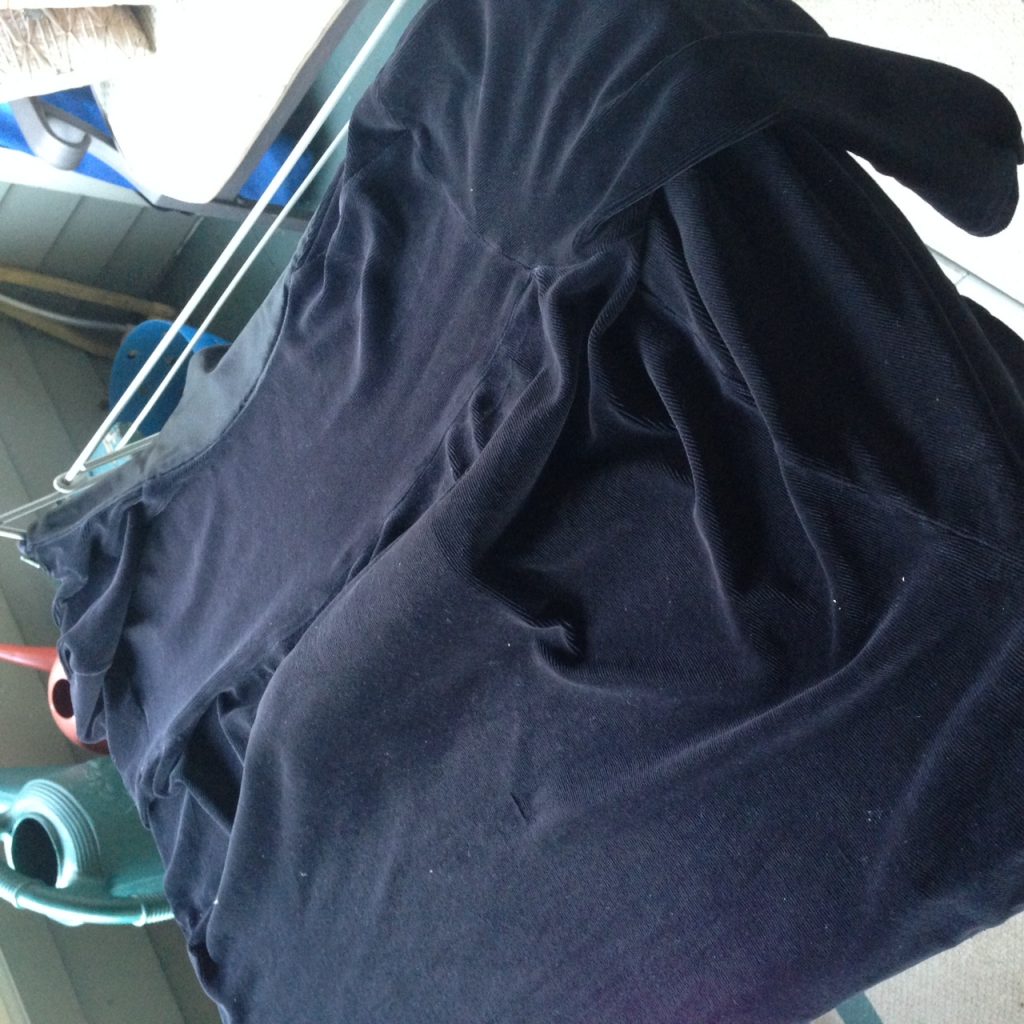 And that rounded part that's perfect for staging a watch?
Water bottle.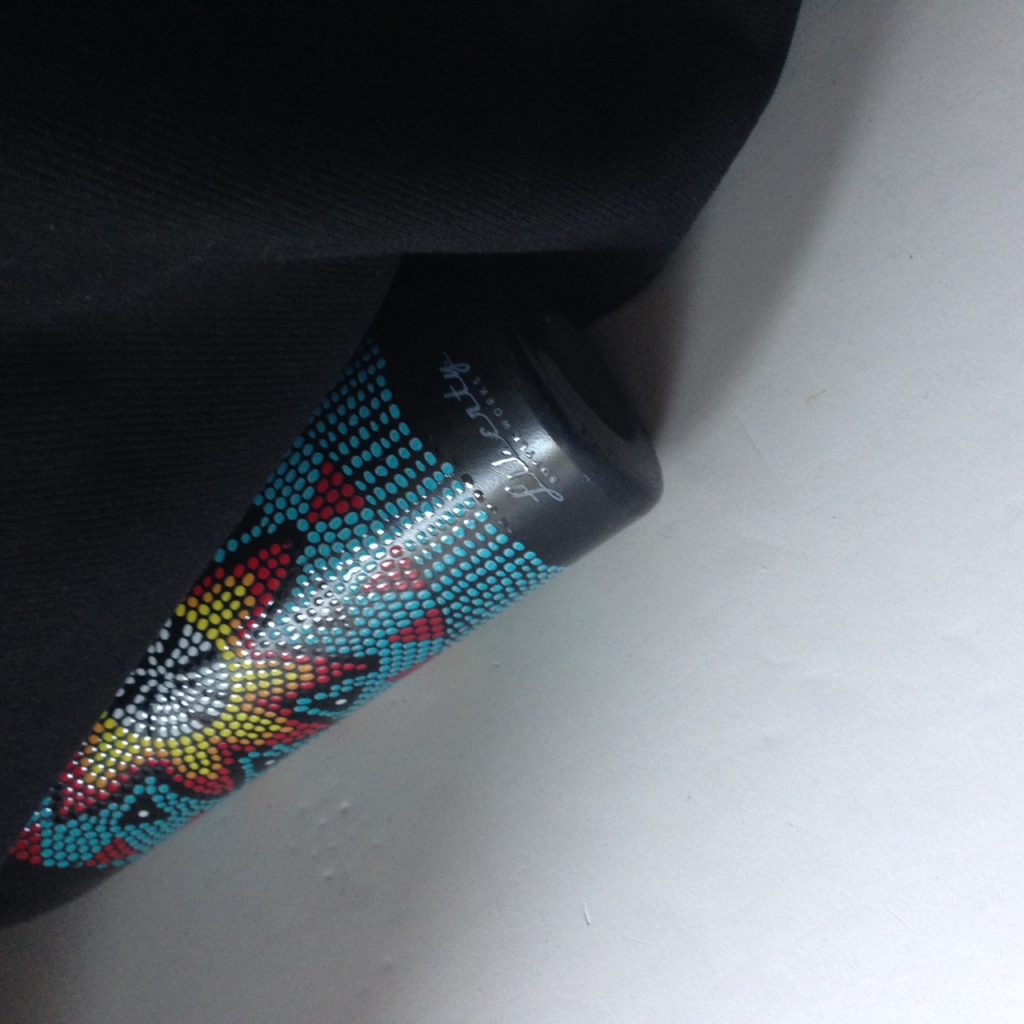 I only spent a few minutes photographing watches using my iPhone5 today, but it's on my to-do list for Wednesday. I'm looking forward to getting these eBay listings up and going, so I can build the boys' college fund back up for the next payment.
By using what I had on hand instead of buying new stuff, I avoid supporting over-manufacture of goods. That motto of mine? This would be an example of "Make it do."
No money spent on the photographs = more money available for tuition/room/board.
Katy Wolk-Stanley