I am putting a full-time effort into finishing up some household projects that have been plaguing me for the past 16 years. (We bought our fixer-upper Craftsman house in 1996, although it was so nasty, we couldn't move into it for a full year!)
The first year's work was to just make the house habitable, and we have been working on the details ever since. As you can imagine, our motivation waxes and wanes, as does our budget. It would be fantastic to hire a contractor to take the reins, but my husband hates to pay people for stuff he can do himself. Plus, of course . . . the budget.
A lot of the work is stuff I have the skill and motivation for, such as decorating, organizational projects, painting walls and cabinets. But the carpentry, plumbing, electrical, concreting and such are not within my skill set. However, just because my husband has the higher end skills doesn't mean he has the time. (He works 44 hours per week, plus volunteers between 10 -30 hours per week for community soccer.)
I am very excited that my brother-in-law Jason, a finish carpenter will be building the trim for our 99-year-old built-in buffet starting today. (The previous owners removed all trim throughout the first floor in order to get a streamlined look for the fake wood paneling.)
Here, take a look: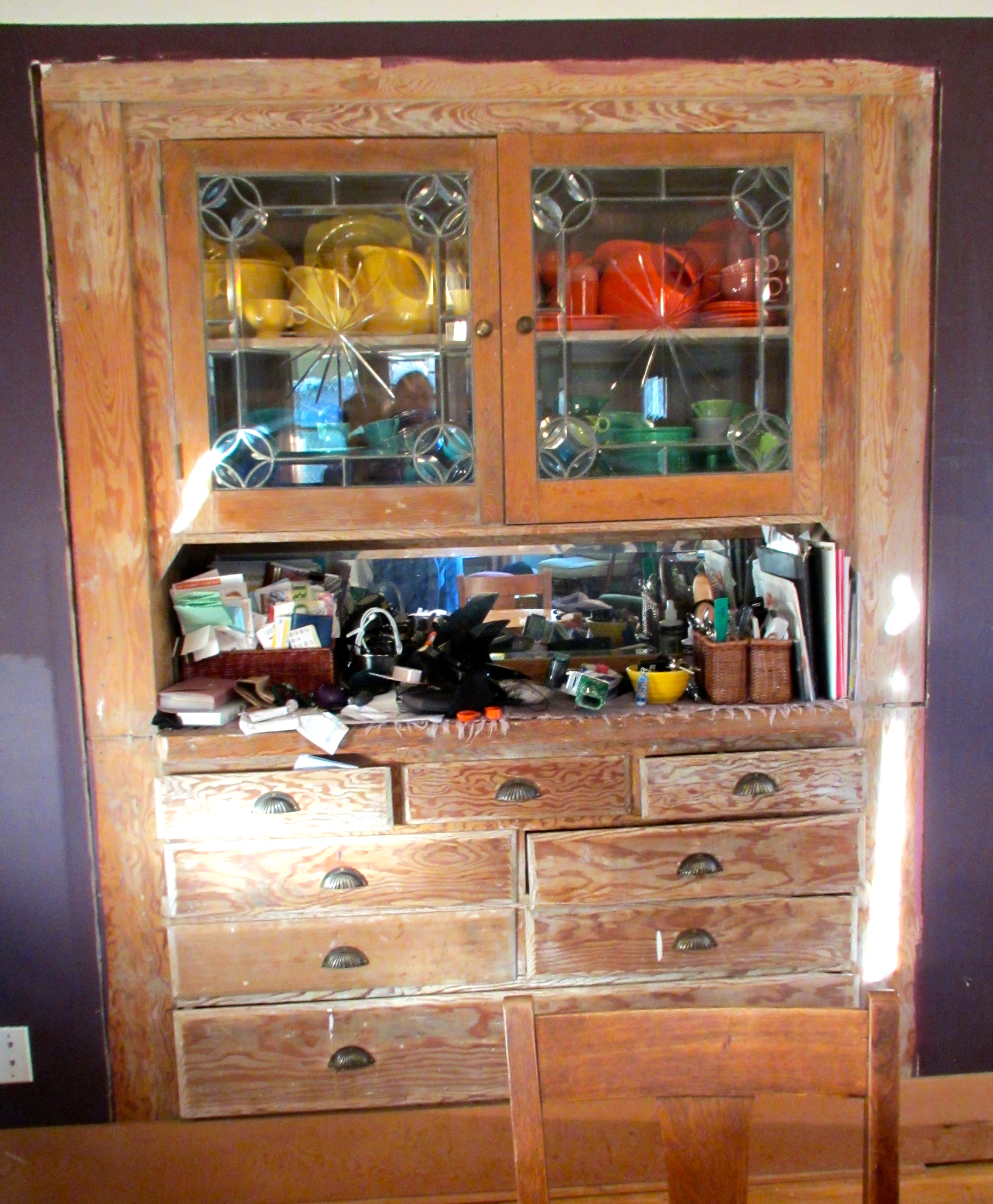 Yeah, I've been looking at that for sixteen years.
For comparison, our house has a twin a few blocks away which never fell into disrepair. (The houses are like twins separated at birth, but their house was adopted by Daddy Warbucks whereas ours house was adopted by Tolkien's Gollum.)
See?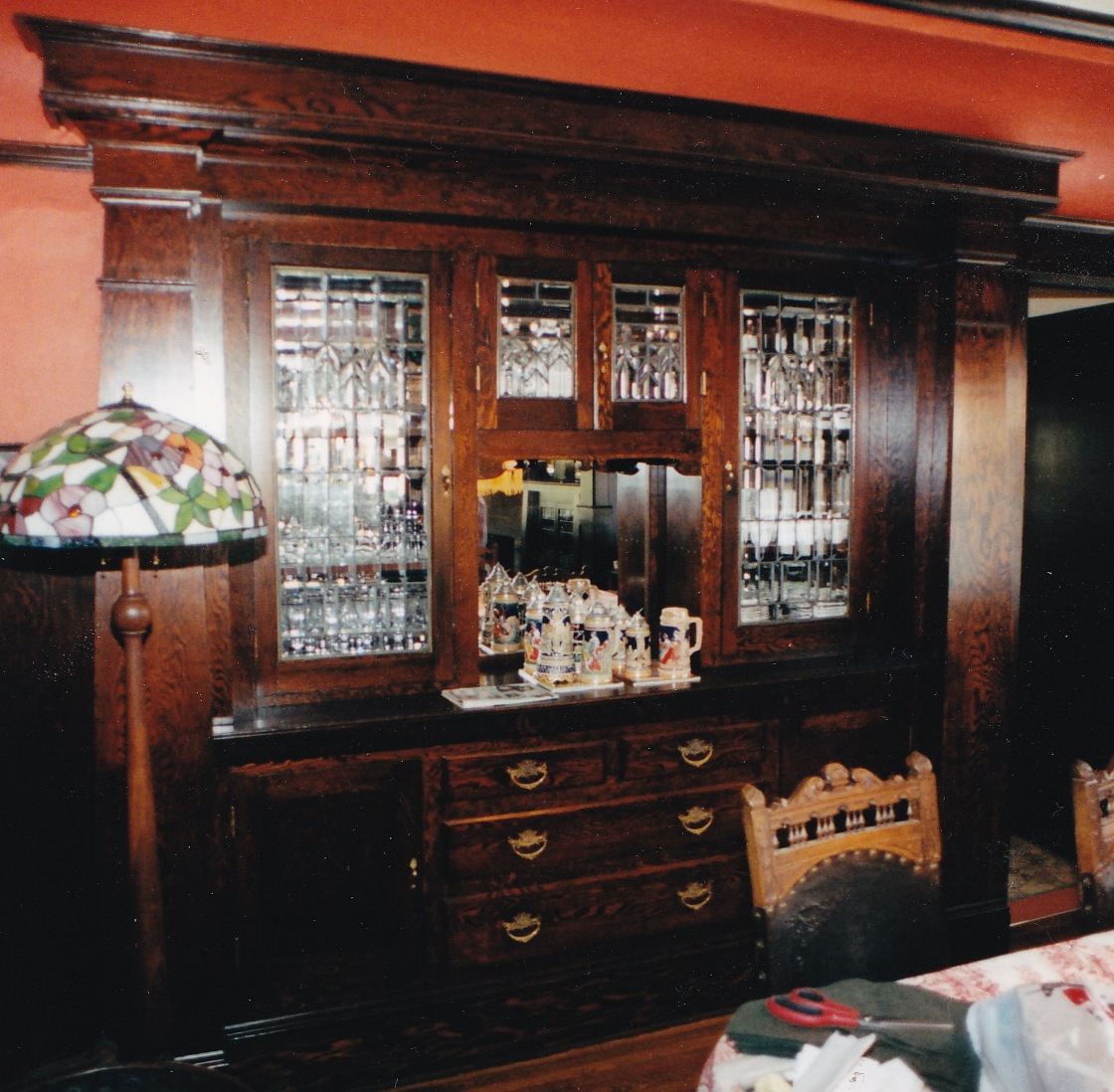 Yes, their built-in is differently configured and slightly fancier, but I think you can see what a difference the trim makes.
Hopefully, I'll have satisfying after pictures within a couple of weeks, but until then you'll just have to make do with before.
Katy Wolk-Stanley