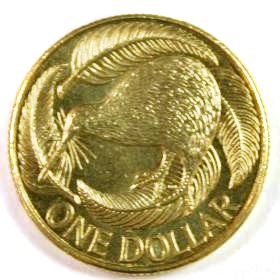 Yesterday was a pretty typical day off from work for me. I did a little writing, hung a lot of laundry and ran a number of errands. However, by late afternoon it occurred to me that I was embracing the art of scavenging. I have written before about my opportunistic tendencies, and how I seem to be constantly scanning the landscape for free stuff. Not in the active, dumpster diving sense, but rather passively, as the opportunities present themselves to me.
My scavenged goods from yesterday?
I cleaned one of my mother's guest cottages, and brought home a quarter gallon of chocolate chip mint ice cream, which I served as a very exciting after school snack for my sons. I also brought home a quarter bag of dried macaroni noodles.
I noticed that a neighbor was having one of their trees pruned, so I went and talked to the men, asking if they would be able to dump a couple yards of mulch in front of my house. (I did this last year, and was able to transform my side yard from a dangerous mud slick into a respectable pathway.) Sadly, I was informed that the mulch was "all or nothing," and that the "all" was going to add up to 12 cubic yards. I declined the offer, as a two story tall pile of mulch would be sure to be more of a burden than a gift. However, I will continue to keep an eye out for arborists, as I want to place mulch under our enormous tree house. I know I can get it for free.
I walked to the credit union to deposit my cleaning fee, as well as all my found change. I poured my coins into the change counting machine, and took a quick glance under the machine. A dime sat there waiting for me, which quickly got added to my savings account. There was also a New Zealand dollar coin in the machine, which I brought home for my collection of found foreign coins.
My credit union is next to the library, so I stopped in and picked up a fresh audio book. This may not fall squarely into the scavenging category, but it's still a situation of taking advantage of the free opportunities in my midst.
On my walk home I picked up a small hen and chicken plant, which had flown the coop onto the sidewalk. I will plant it in my garden.
There was nothing I did that took me out of my routine, yet my scavenging radar was, (as always) on full alert. I was not bringing home crap from people's free piles, which is a different mindset. (I actually fit in a Goodwill donation, as there's a drop site near my mother's guest cottages.) Rather, I took stock of the world around me, and the opportunities presented themselves to me.
I scavenge, therefore I am.
Katy Wolk-Stanley
"Use it up, wear it out, make it do or do without"