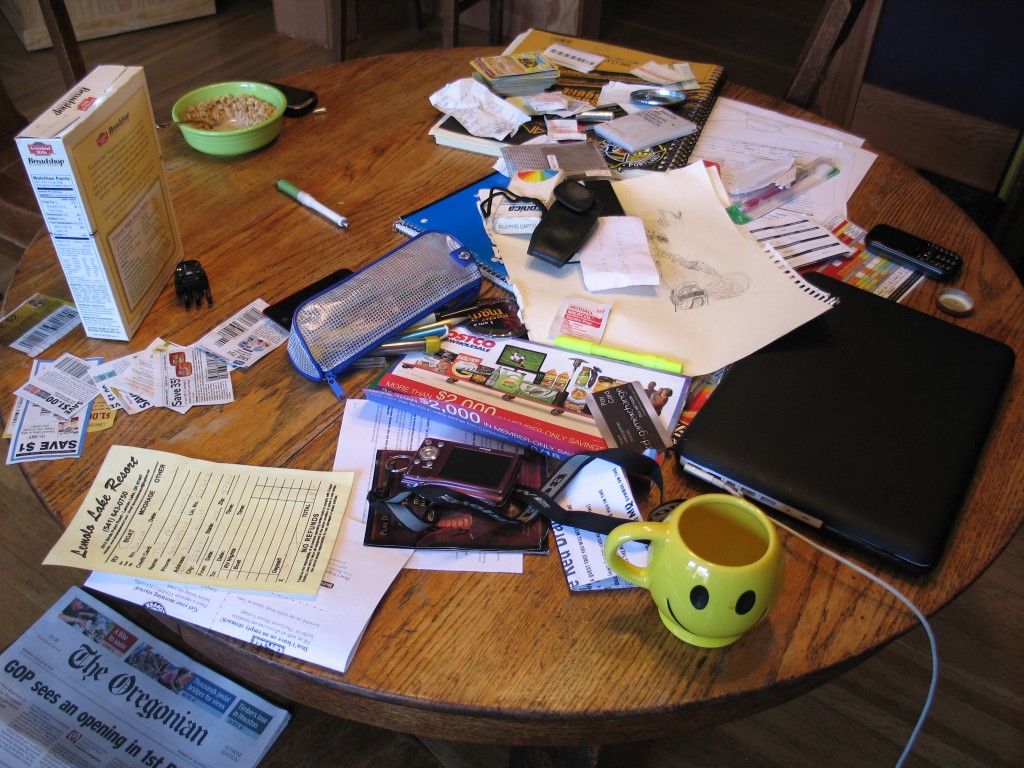 I love the internet. I love the information, the distraction and the the inspiration. I drool over the aesthetics over at Modern Thrifter and Apartment Therapy, and I love trying to create a similar drool-worthy look in my own home.
However, reality is a hard hearted mistress.
My house rarely looks worthy of a photo shoot, and the current state of my dining room table is sending out a beacon to the staff of Hoarders to come and stage an intervention. Because instead of doing a post-vacation tidy-up yesterday, I spent the day pissing and moaning about how tired I was, which was followed by an evening watching Mad Men episodes on Netflix while cramming my face full of chocolate that the neighbor had brought by.
It was not pretty.
So today, I gift to you the above photo for comparison. Not a photo of my incredibly clean and sophisticated interiors, a photo designed to  make you feel like you're more on top of your home than you ever dared to realize.
You're welcome.
Katy Wolk-Stanley
"Use it up, wear it out, make it do or do without"
Click HERE to follow The Non-Consumer Advocate on Twitter.
Click HERE to join The Non-Consumer Advocate Facebook group.