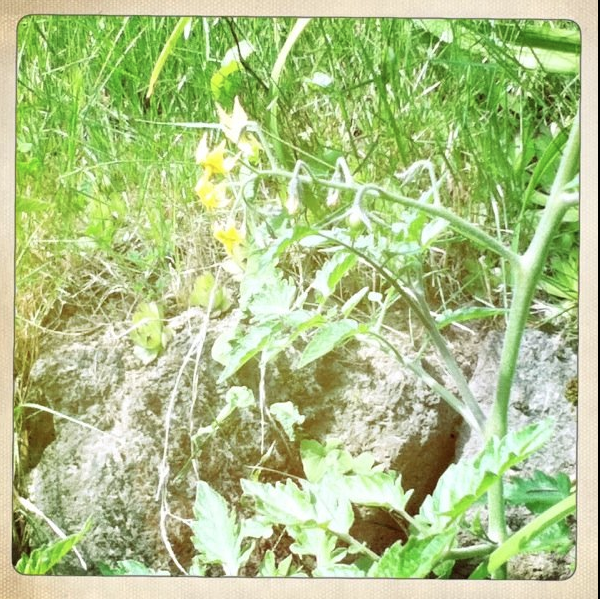 Dear Tiny Tomato,
I have to be frank. Your appearance this morning took me a bit by surprise. You see, my next door neighbor always has and always will enjoy your love earlier and more often than I, and I've accepted my place playing second fiddle to her. Sure, you come knocking at my door at two in the morning, but it's only after the bars have closed and your real love has rejected you. You prefer her to me, which I have accepted.
Every year, I try with all my heart to plant you earlier, water you perfectly, (deeply yet infrequently) and provide you with the nurturing love that you seem to crave. In return, you always give back enough tomatoes for salads and munching, but you never provide enough to make me feel overwhelmed with your love. Like you do for that hussy of a next door neighbor. Bless her heart.
So when I saw your appearance this morning, I have to admit that I felt a small flame of superiority that you chose to come to me first this year. Yes, me! I can picture it now, the two of us taking long walks on the beach, the two of us riding together in a gondola, the two of us laughing over a summer salad. Ahh . . .
We will always be together, Tiny Tomato. There is no fighting a love this strong.
Lovingly yours,
Katy Wolk-Stanley
"Use it up, wear it out, make it do or do without"
Click HERE to read the rest of my Non-Consumner Advocate love letters. That is, if you can handle the heat.