I enjoy taking dowdy or otherwise unloved items and giving them a second life. So when the good people at Goodwill Industries of The Columbia Willamette asked me if I'd fancy up an Easter basket for a local TV segment, I was happy to say yes.
Luckily, Goodwill is rich with choices. I'm not a particularly skilled artist, but this $4.99 sewing basket caught my eye, as I figured I could paint over the pattern and use the surface as a blank canvas.
I knew the basket would be going to a five-year-old boy, so I didn't want to create anything too frilly.

My first stop was to a local paint shop where I picked up a pot of $4 sample paint.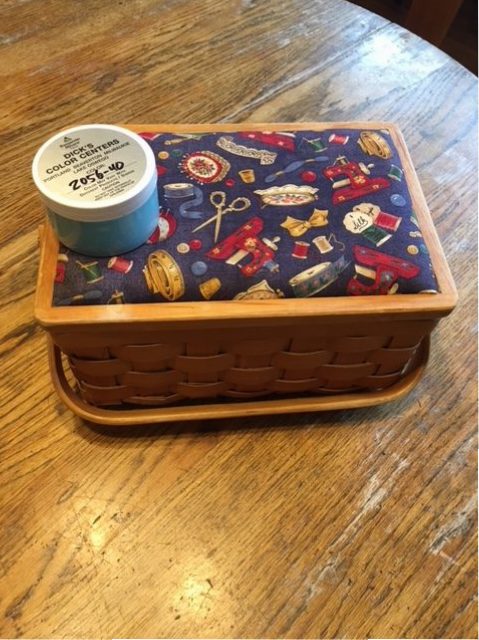 I then taped up the surrounding wood trim and gave it three thin coats of paint.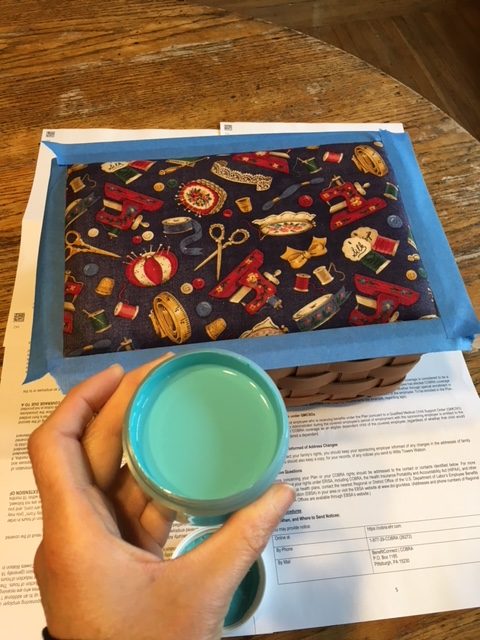 I really liked the cheerfulness of the bright blue.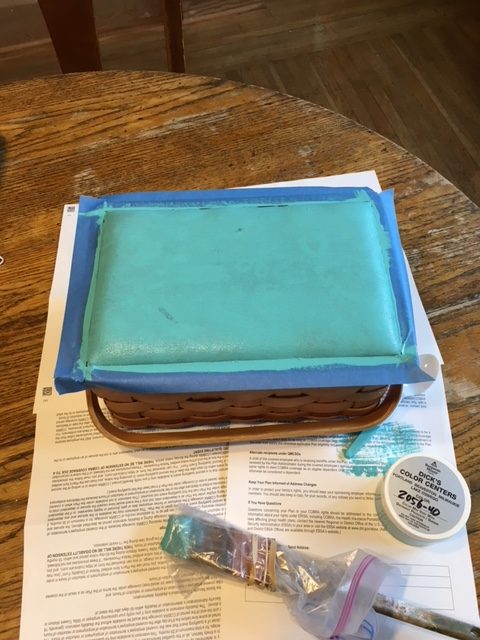 Again, I'm not a skilled artisté, so I created a template for an upper case D for the boy whose same starts with the letter.
Good plan, right?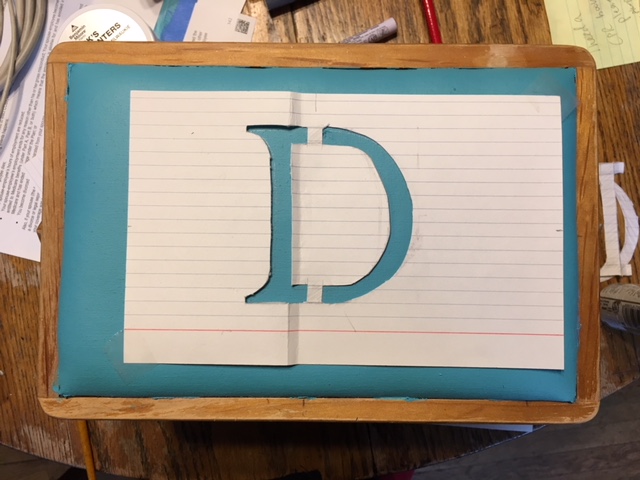 I was quite please with the result . . . until I realized that I'd been so focused on centering the letter that I didn't notice that I'd painted it upside down!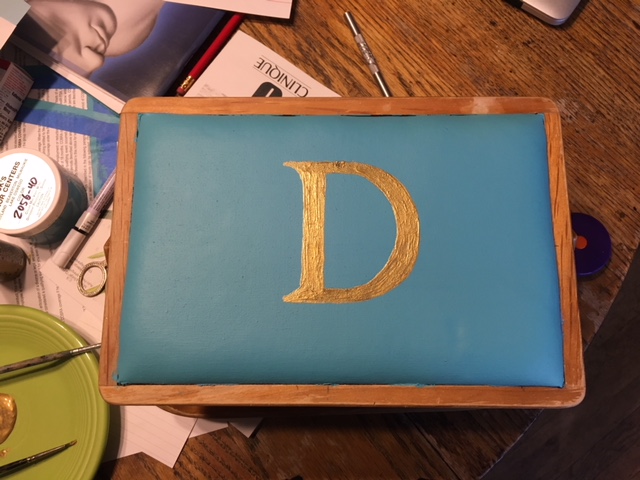 Luckily my mother is a genius, and suggested that I flip it around and turn it into a lower-case d.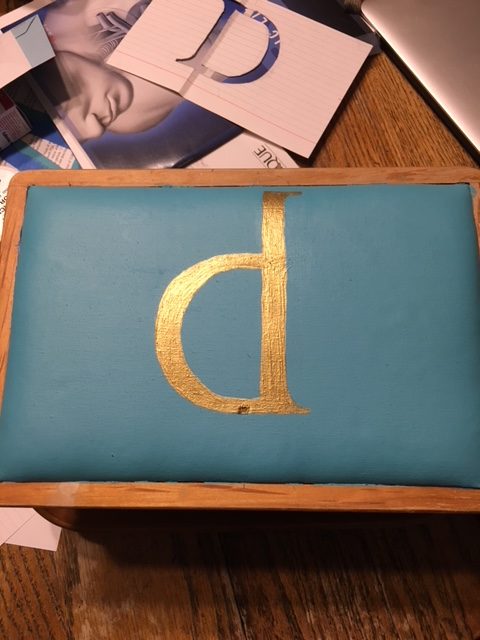 Whew . . .  an acceptable work around! I also added tiny painted eggs, as well as some bunny heads to complete the transformation from fuddy-duddy sewing basket to cutesy-wutesy Easter basket.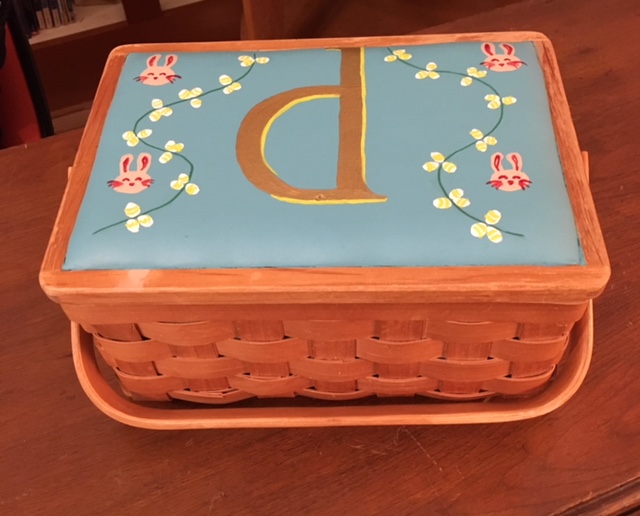 In the end, I think it turned out quite satisfactorily, although I would have preferred the original capital D. This was definitely a "make it do" opportunity.
Next time you're gathering supplies for a project, consider buying what you need from a thrift shop instead of a big box store. Not only will you end up with a unique item, but the randomness of the inventory can spark your creativity in a way that no mass produced item will.
Whenever possible, buy used instead of new.
Katy Wolk-Stanley    
"Use it up, wear it out, make it do or do without."