Remember when I spent all that time styling my living room shelves? Yeah . . . it wasn't for me. Not only did it get gross and dusty pretty quickly, but it simply looked fussy. And truth be told, I like books more than I like knick-knacks.
I'm a doctor reader Jim, not a bricklayer clichéd old lady!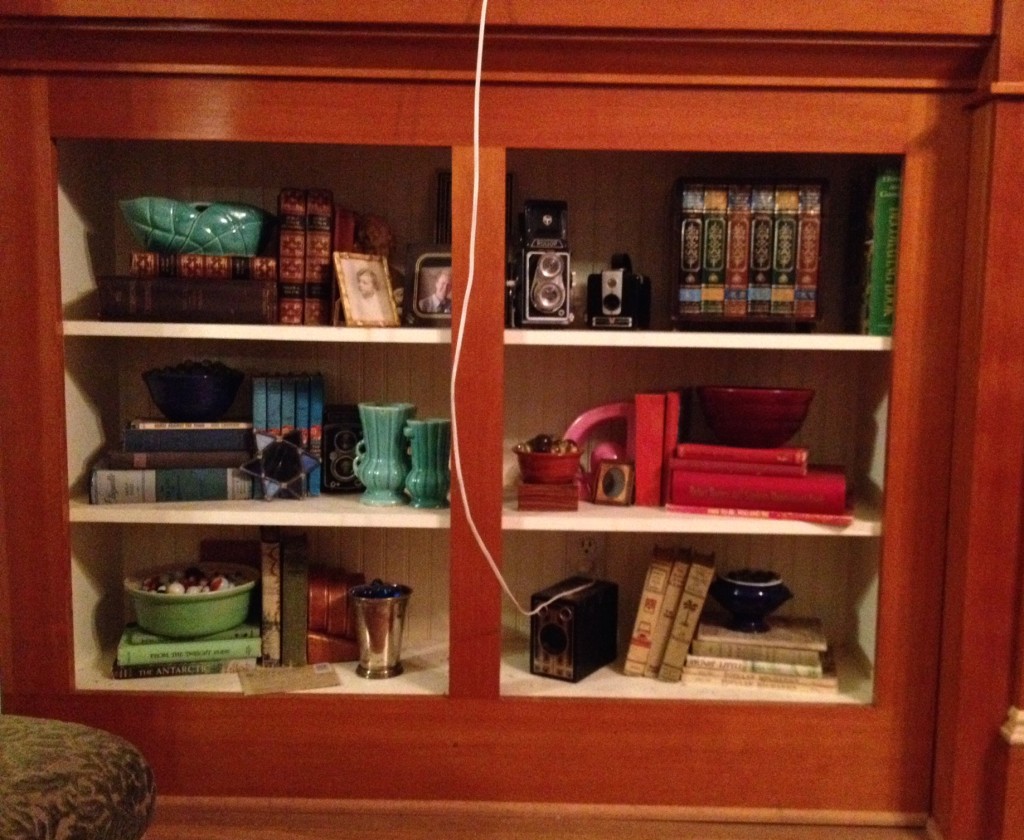 So I took every last book and knick-knack off the shelf last night and started from scratch. Mind you, this is my idea of fun, so that is by no means a complaint.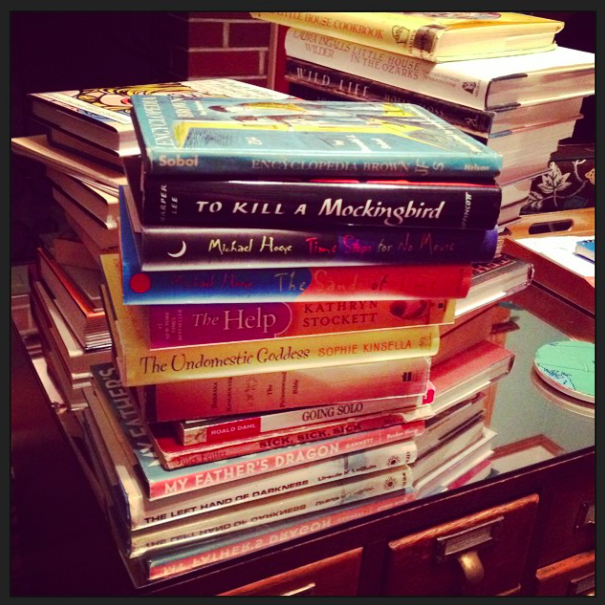 I decided to piss off my English department professor of a father and arrange everything by color. Because, you know . . . you're never too old to rebel against your parents. (Sorry, dad.)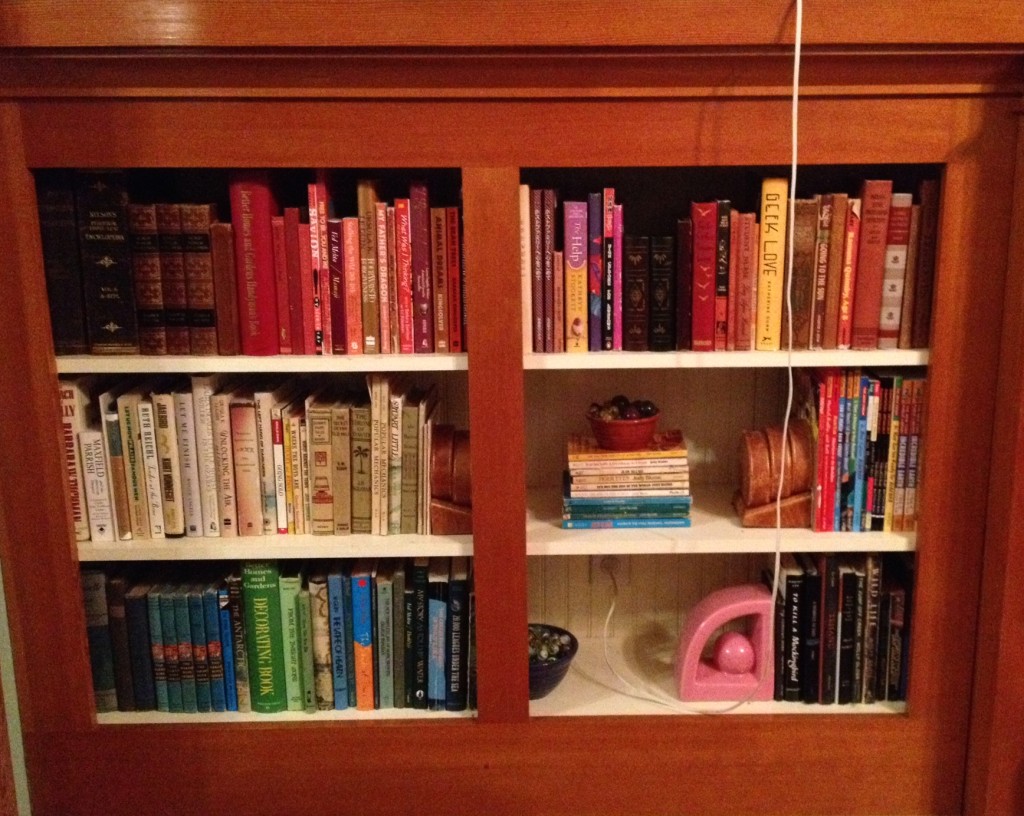 I am so much happier with the look of shelves now. The previous knick-knacks > books arrangement had required an extra bookshelf in our bedroom, which can now be used to store/organize the kids' video games. Not in our bedroom.
Look how pretty the colors look in this Instagram photo! The colors in my chair bring out the colors in the books and visa-versa.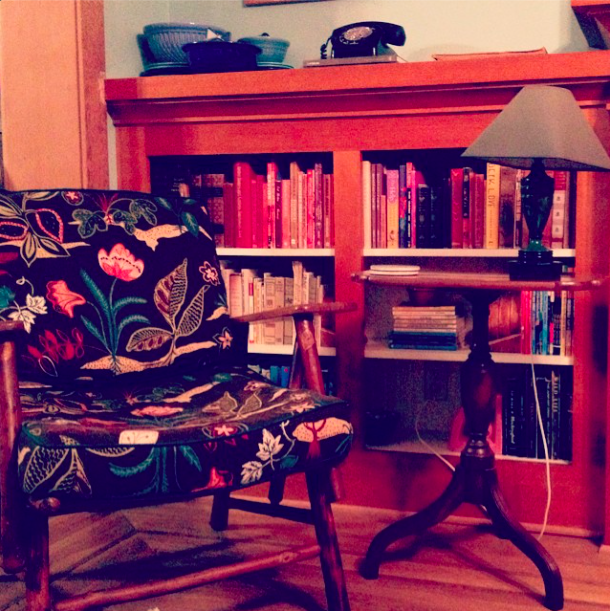 And those extra knick-knacks? They got put away until my inner old lady rears her white permed head again.
Note that I was able to achieve a completely new look without buying a single new (or used) item. By simply rearranging what I already owned, I could scratch that new stuff itch without even leaving the house. 
Katy Wolk-Stanley