Today, being April 22nd, is Earth Day, which means we dedicate a day to abstaining from environmentally harmful activities and instead do something helpful for our lovely planet. Right?
Wrong!
It's a day for very special Earth Day products and retail promotions!
Like these:
Safeway wants you to celebrate Earth Day and that "These Unilever brands aim to reduce impact on the environment." Make note of the special plastic tub of "I Can't Believe it's Not Butter!" (You'd think they'd at least bother to add some green color to the margarine graphics, you know because it's green.)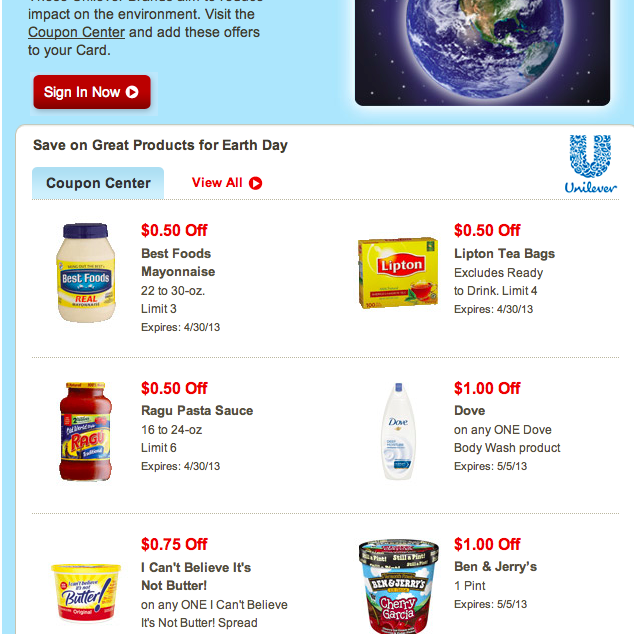 Safeway, you both missed the point of Earth Day and underestimated the intelligence of your customers.
Boo-Hiss!
Or Target, who celebrated Earth Day by handing out 1.5 million low quality reusable tote bags, which included coupons for Dasani bottled water.
Target, you make the planet cry.
Boo-Hiss!
But let's not let Target be the only winner of we gave away free tote bags, therefor all our harmful manufacturing practices are erased award. This honor is shared by both Disney and Joanne Fabrics.
Boo-Hiss, Boo-Hiss!
But there's no Boo-Hiss for the National Park Service, who is giving every American an entire week of free admission to our national parks from April 20-28th! Click HERE for more information.
Happy Earth Day!
Click HERE to read past Non-Consumer Advocate Boo-Hiss Awards.
And to put a positive spin on Earth Day, please share your favorite sustainable tip in the comments section below!
Katy Wolk-Stanley