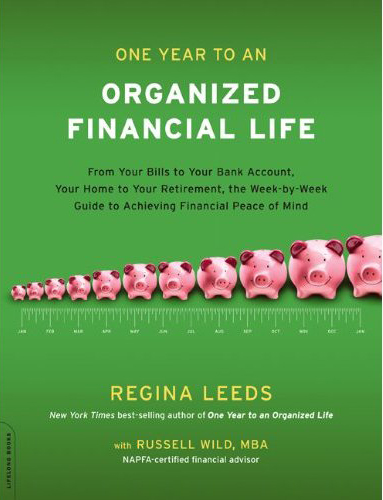 It's somehow been awhile since I've hosted a giveaway on the blog, so today I'll be giving away two, count 'em two financial literacy books. And because I'm a big cheapo, they're both from Multnomah County's  Title Wave bookstore which sells used library books.
Both books are chock full of great financial tips, and who among us could not benefit from a little financial organizational inspiration? (I think I'll reread these books while I wait to declare a winner!)
To enter this giveaway write something in the comments section about how you organize (or don't organize) your finances. I will randomly choose a winner for both books on Monday, March 12th at 9 P.M. Pacific time. U.S. residents only, one entry per person.
Here, I'll start it out:
I automate as many of my bills as possible. This way I never have to worry whether the bills are being paid on time.
Now your turn. What do you do?
Katy Wolk-Stanley
"Use it up, wear it out, make it do or do without."
Click HERE to follow The Non-Consumer Advocate on Twitter.
Click HERE to join The Non-Consumer Advocate Facebook group.
Click HERE to follow The Non-Consumer Advocate on Pinterest.