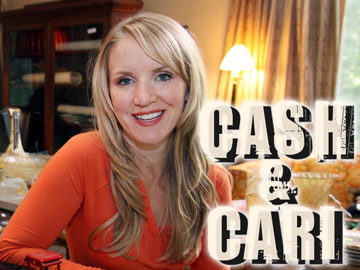 My name is Katy Wolk-Stanley and I am a cable-TV hypocrite.
There is no bit of frugal advice more cliched than "Drop that cable TV!" (Okay, maybe "lose that latte habit," but why quibble?) But these words of wisdom have never applied to me. Because, with the exception of during last year's World Cup soccer tournament, my family has never chosen to bring cable TV into our home.
But all of that has changed. Because I, The Non-Consumer Advocate am now a cable-TV subscriber.
First of all, let me show completely disloyalty to my family by pointing an accusatory finger at my soccer-obsessed husband. Because a man who feels the need to watch English premier soccer, as well as European games is a sad man indeed when broadcast TV is his only option. First, a little background — my husband coaches soccer, as well as volunteering with our non-profit soccer league approximately 30 hours per week. He sets up clinics, attends board meetings, arranges for stocked first-aid kits, designs merchandise, coordinates summer soccer camps and countless other tasks.
So yeah, the man loves soccer.
The poor guy for years has begged and pleaded for cable-TV, but it was Netflix's recent shenanigans that finally broke my resolve. Because it turned out that adding cable TV would only cost us an extra $20 per month, as we already have cable internet. (A deductable expense, as I am a professional blogger. 😉 ) Cutting Netflix would then bring it down to an extra $10 per month.  And then . . . my husband offered to start cycling to work and back to offset that last bit of expense.
Hmm . . . cycling to work would increase fitness, help prolong the life of our car and save money.
Sold!
And that, my friends is how I,  The Non-Consumer Advocate ended up with cable TV.
Shh . . . Can't you see that I'm watching Cash and Cari? 
Katy Wolk-Stanley
"Use it up, wear it out, make it do or do without"
Click HERE to follow The Non-Consumer Advocate on Twitter.
Click HERE to join The Non-Consumer Advocate Facebook group.