Addendum: My husband just informed me that he misunderstood the info from Verizon, and apparently I will be able to continue using my phone. It's just that I will no longer be able to get online tech support for the phone. Which, of course, I never knew existed.
So, in the words of Emily Litella . . .  "Never Mind."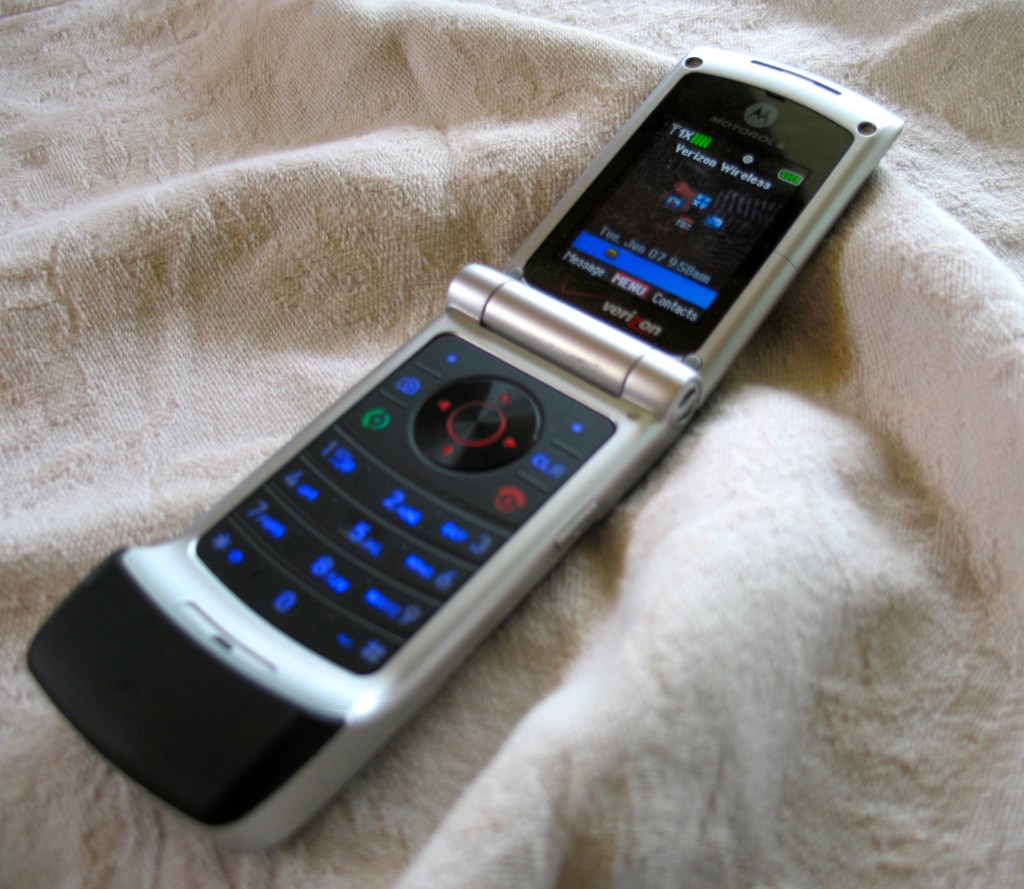 Although my life is full of electronics, I have yet to make the leap to a smart phone. I do have a cell phone, but it doesn't have a keyboard and it certainly doesn't get internet. I would be perfectly happy to continue on with it for years to come. Unfortunately, our cell phone provider has informed us that my perfectly functional phone will no longer be functional after the end of the summer. (Really, they're psychic?!) Sure, they'll give me a new phone, but I neither want nor need a new phone. My husband has repeatedly pointed out that I could get a better phone for free more times than I care to mention, but I don't see the point. I do not want to banish my electronics to questionably run recycling centers any more than I would want to get rid of my boxy TV in favor of a plasma screen.
Yes, the new version is cooler looking, but the old one is perfectly fine.
A smart phone would allow me to access the internet anywhere at any time. But really, I like that being away from home is a break from a plugged-in world. (Do you really want to read my tweets about how I'm waiting to pick my son up from martial arts class?) And I think there is nothing ruder than people who are constantly answering texts, updating their Facebook and giving the priority of their attention to those far away while ignoring those in front of them.
Do I need an electronic calendar system/to-do list/grocery lists/video games? I get a free small datebook every year from my mother's Morgan Stanley guy, I write to-do lists on recycle paper, grocery lists on the backs of old envelopes, (perfect when using coupons) and if you ever catch me playing Angry Birds or other such nonsense, I want you to put a stake through my heart, Buffy style.
I'm sure that there will be no un-smart phones within a few years. But for right now, I prefer to stay with my kinda stupid phone.
Katy Wolk-Stanley
"Use it up, wear it out, make it do or do without"