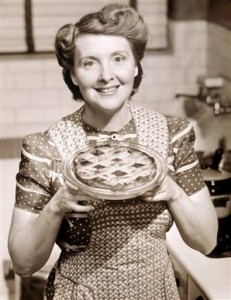 Alice, a Non-Consumer Advocate reader asked this question in the comments section of my column about Frugal Living Without Gogurt or Hamburger Helper.
"Katy, how about some meal ideas for those of us trying to cook from scratch more? I would love to hear what you make from that list of shopping! Thanks."
I don't have time to answer Alice's question with the attention that it deserves, (I have to be at work in six hours and 49 minutes) but that doesn't mean that you don't.
What advice do you have for Alice, or anyone who is trying to learn how to cook from scratch? Please share your insights in the comments section below.
Thank you!
Katy Wolk-Stanley
"Use it up, wear it out, make it do or do without."