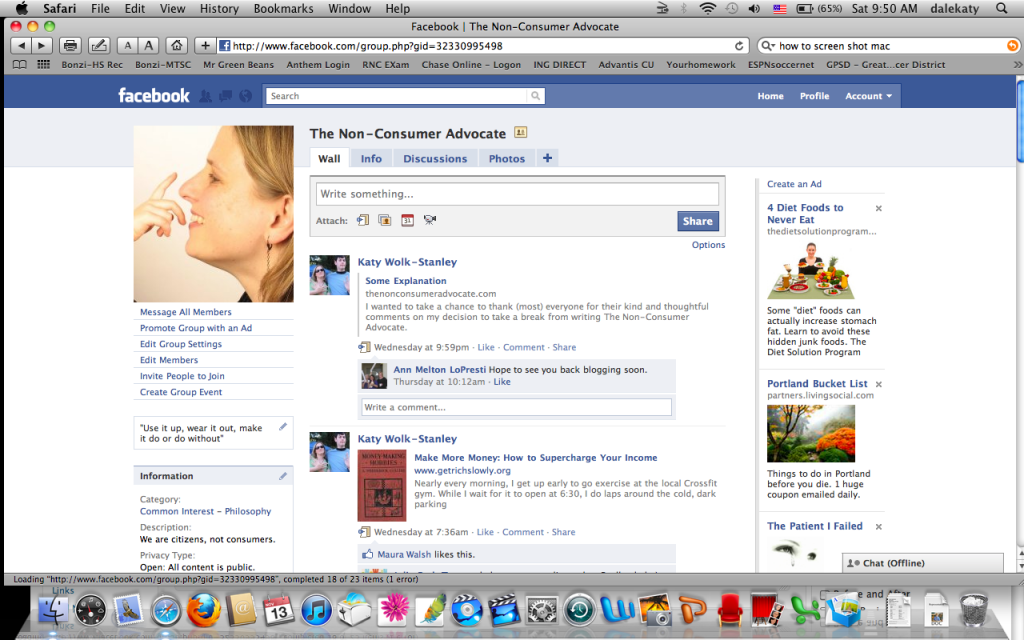 I am nasty sick at the moment, with mucous, asthma, body aches and more mucous. (I'm having a hard time staying hydrated due to all the mouth breathing. Blegh!) I doubt I'll be writing any actual blog posts in the next day or so, but that doesn't mean that you have to be Non-Consumer free. There is a Non-Consumer Advocate Facebook Group that includes a highly underutilized discussion area, to which I regularly add cool links and random bits of flotsam.
All are welcome to post on the wall and I encourage involvement from any and all non-consumers.
You can also follow me on Twitter.
Enjoy your healthy lives and steer clear of me for a day or two. It ain't pretty.
Katy Wolk-Stanley
"Use it up, wear it out, make it do or do without"